1--What is the title of your latest release?
2--What's the "elevator pitch" for your new book?
When a local man disappears from a small seaside town, detective Elise King is unwillingly dragged from her sick bed to investigate. She soon finds out that the town is full of secrets and hidden connections that run deeper and darker than she could have imagined.
3--How did you decide where your book was going to take place?
I love plunging in and discovering a whole new world. And this time I was helped by the fact that my husband and I moved back to the UK from France and found ourselves living by the sea for the first time. Coastal towns and villages look so idyllic - the sea sparkling, the beach busy with surfers and swimmers, ice creams and little cafes with queues of holidaymakers outside. But take a look at the online neighborhood forums for the reality. They are often a masterclass in barely contained fury. In amongst the ads for pre-loved sofas and window replacement are people festering about the things they see every day – fly tipping, dog mess, blocked views, bad parking. And weekenders, of course. The feud between locals and wealthy blow-ins who buy up properties that stand empty for most of the year, simmers just below the surface in seaside towns all over the UK. And that is meat and drink to a thriller writer.
4--Would you hang out with your protagonist in real life?
Yes – in fact I have. The woman at the center of Local Gone Missing is DI Elise King, a successful and ambitious Major Crime Team detective, whose job is at the heart of everything. At 43, she thinks she has it all under control: her career path and a partner she believes wants the same things. But the sudden break-up of their relationship and a diagnosis of breast cancer turn her life and sense of self upside down. My research led me to talk to some remarkable detectives dealing with cancer. They are not only fighting their own battles, but they are also campaigning for awareness and better treatment. And they were wonderfully open, frank – and funny - about their fears, the daily challenges of being seen as 'a victim' by colleagues, the horrors of hair loss, 'chemo brain' and forgetting what you are talking about…
And I am hoping to turn into Ronnie, my little sticky beak. She is all those feisty, funny older women who refuse to retire gracefully to a life of jam-making and babysitting.
5--What are three words that describe your protagonist?
Ambitious, Organized, Vulnerable.
6--What's something you learned while writing this book?
How to kill someone without leaving a trace. I'll leave that there…
7--Do you edit as you draft or wait until you are totally done?
As I draft – it's a habit from when I was a reporter and impossible to shake.
8--What's your favorite foodie indulgence?
Beans on toast and good coffee.
9--Describe your writing space/office!
I write in bed in the morning (imagine rumpled duvet and a view of the sea and a dog and two cats in attendance). And in the afternoon, in my small shed in the garden with a view of flower planters and seagulls.
10--Who is an author you admire?
I love authors who take risks to tell stories in new ways. Hilary Mantel (Wolf Hall, Bring Up the Bodies and The Mirror and The Light) is matchless for the brilliance and vividness of her storytelling. She broke so many rules – and was criticized for it by some – but I was in her world from page one.
11--Is there a book that changed your life?
Rebecca by Daphne du Maurier awakened an enduring hunger for psychological thrillers. I was in the head of the second Mrs de Winter from those iconic first lines, chilled and intrigued by the menacing undertow (and the scariest housekeeper ever created). I have included it in every literary Top Ten I've put together.
12--Tell us about when you got "the call." (when you found out your book was going to be published)/Or, for indie authors, when you decided to self-publish.
It was a completely surreal moment, like it was happening to someone else. I was working in Myanmar at the time, mentoring local journalists and six and a half hours adrift from my wonderful agent. I remember waking up and reading the email that said The Widow was going to be published. It was two am back at home and I thought about waking everyone up but settled for a celebratory cup of tea in my hotel room. Still have to pinch myself sometimes…
13--What's your favorite genre to read?
Books are my passion and I like to read widely but do love literary fiction.
14--What's your favorite movie?
Cabaret
15--What is your favorite season?
Autumn
16--How do you like to celebrate your birthday?
With family. We went on a major trip to Disney World last month to celebrate a big birthday with our two kids, their partners and our five grandchildren. Returned exhausted but happy.
17--What's a recent tv show/movie/book/podcast you highly recommend?
The Gold – a British TV drama about an audacious gold robbery and the man hunt that followed.
18--What's your favorite type of cuisine?
Indian
19--What do you do when you have free time?
I don't… but if there is five minutes going spare, I'll read or do yoga
20--What can readers expect from you next?
Book Five - another Ebbing thriller – is in production… Watch this space.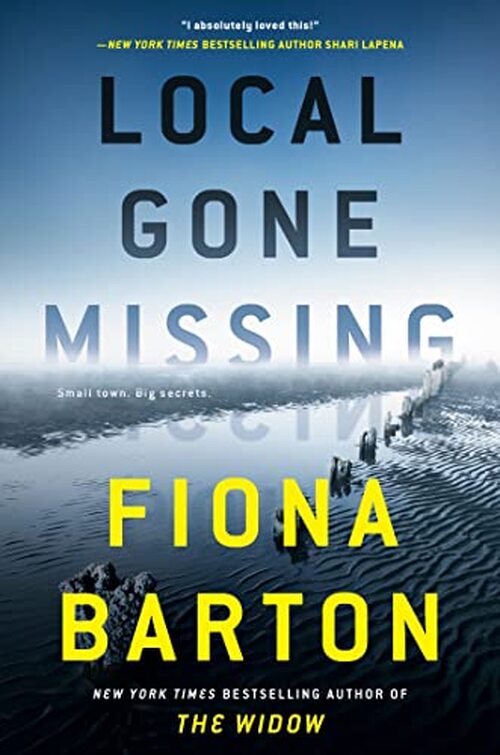 Detective Elise King investigates a man's disappearance in a seaside town where the locals and weekenders are at odds in this rich and captivating new novel from the New York Times bestselling author of The Widow.
Elise King is a successful and ambitious detective—or she was before a medical leave left her unsure if she'd ever return to work. She now spends most days watching the growing tensions in her small seaside town of Ebbing—the weekenders renovating old bungalows into luxury homes, and the locals resentful of the changes.
Elise can only guess what really happens behind closed doors. But Dee Eastwood, her house cleaner, often knows. She's an invisible presence in many of the houses in town, but she sees and hears everything.
The conflicts boil over when a newcomer wants to put the town on the map with a weekend music festival, and two teenagers overdose on drugs. When a man disappears the first night of the festival, Elise starts digging for answers. Ebbing is a small town, but it's full of secrets and hidden connections that run deeper and darker than Elise could have ever imagined.
Mystery | Thriller Spy [Berkley, On Sale: May 9, 2023, Trade Paperback / e-Book, ISBN: 9781984803061 / eISBN: 9781984803054]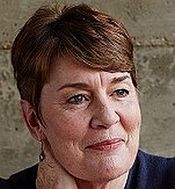 Fiona Barton trains and works with journalists all over the world. Previously, she was a senior writer at the Daily Mail, news editor at the Daily Telegraph, and chief reporter at the Mail on Sunday, where she won Reporter of the Year at the British Press Awards. Born in Cambridge, England, she currently lives in southwest France.
1 comment posted.