I've always loved cooking and baking. For me, there's something very satisfying in taking a set of instructions and a list of ingredients and turning them into something delicious and sustaining. In fact, if you look at it the right way, cooking is a little like magic (though the magic in A SLEIGHT OF SHADOWS is much more murdery and less delicious and there's even a bit where cooking by magic is dismissed as less tasty than cooking by mundane means… sorry, tangent.).
So perhaps it's not surprising that when I started writing seriously, cooking and baking – and baking in particular – became part of my writing process.
I started writing seriously during my final year of grad school, the same year that I was finishing and preparing to defend my dissertation. So, basically, I was working on two book-length projects simultaneously. It was a lot. And I'm a writer who works best when I have constant momentum – so, a few words a day every day works much better for me than large chunks of words one day, and then a few days off.
There are a lot of things I like about working that way, and I'm good at trusting that process now, but at the time, a big drawback was that there were very few days that I felt like I had actually accomplished anything, because everything I was working on was ongoing. It's one thing to tell yourself that you run a marathon one step at a time, it's another to run a marathon one step per day one day at a time. And some days, that was really hard and frustrating: "Oh, I've done all this work, and I have nothing concrete to show for it!"
Enter baking.
Baking, for me, was great when I needed a break from writing. First, it was necessary – I had to eat. So no guilt over getting up from the desk to do something else. Second, it wound up being a terrific thinking activity. If I was feeling stuck, and I needed to let something percolate in the back of my brain, baking was a good front of the brain thing to be doing. Finally, it gave me results – I had a batch of muffins or cookies or a tin of brownies at the end. I had accomplished something tangible that day, and sometimes that's exactly what I needed.
And, as a friend reminded me, even if I didn't have any more words on the page, I still had something delicious to console myself with. That's just logic.
A lot of my writing process has changed since those early career days, but one thing that hasn't is that baking is still a part of it. If I need to think something through, or plot something out, or if I'm just feeling stuck, I head to the kitchen. If you follow me on twitter, I often post links to the recipe that I am stress baking that day. (For A Sleight of Shadows, it was very often these amazingly delicious chocolate chip peanut butter cookies from Smitten Kitchen: https://smittenkitchen.com/2007/12/peanut-butter-cookies/ )Even if the words don't work, I've still accomplished something delicious.
The Unseen World #2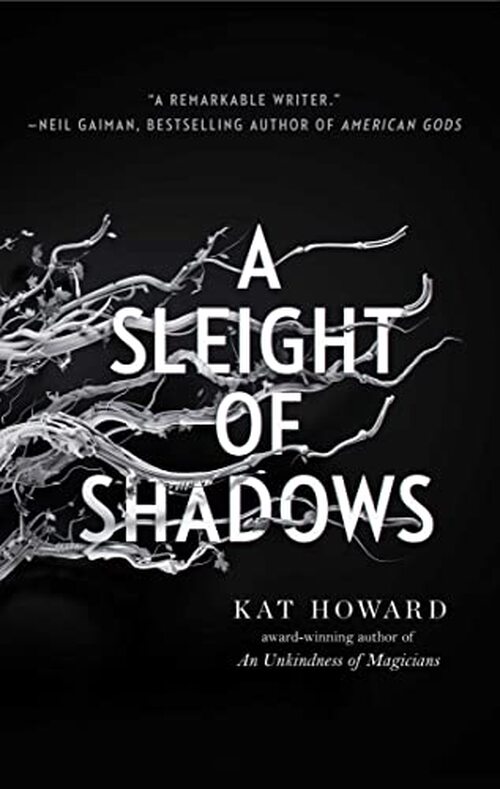 Return to Kat Howard's Alex Award–winning world begun in An Unkindness of Magicians, a secret society of power-hungry magicians in New York City.
After taking down the source of the corruption of the Unseen World, Sydney is left with almost no magical ability. Feeling estranged from herself, she is determined to find a way back to her status as one of the world's most dangerous magicians. Unfortunately, she needs to do this quickly: the House of Shadows, the hell on earth that shaped her into who she was, the place she sacrificed everything to destroy, is rebuilding itself.
"The House of shadows sits on bones. All of the sacrifices, all of the magicians who died in Shadows, they're buried beneath the foundations. Bones hold magic."
The magic of the Unseen World is acting strangely, faltering, bleeding out from the edges. Determined to keep the House of Shadows from returning to power and to defeat the magicians who want nothing more than to have it back, Sydney turns to extremes in a desperate attempt to regain her sacrificed magic. She is forced to decide what she will give up and what she will lose and whether what must be destroyed is not only the House of Shadows, but the Unseen World itself.
World Fantasy Award finalist Kat Howard has written a sequel that asks how you have a happily ever in a world that doesn't want it, where the cost of that happiness may be too much to bear.
Fantasy Urban | Horror [Gallery / Saga Press, On Sale: April 25, 2023, Hardcover / e-Book, ISBN: 9781534426818 / eISBN: 9781534426832]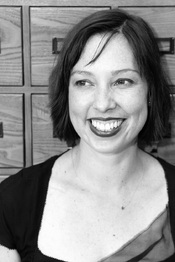 Kat Howard's short fiction has been nominated for the World Fantasy Award, anthologized in best of and annual best of collections, and performed on NPR. You can find it in her collection, A Cathedral of Myth and Bone. She is the author of the critically acclaimed Roses and Rot and the Alex Award–winning An Unkindness of Magicians. She is also one of the writers of the Books of Magic series, set in the Sandman Universe. She lives in St. Paul, Minnesota, and you can find her on twitter.
No comments posted.