1--What is the title of your latest release?
BOOK OF DEATH AND MADNESS. Scheduled for release on April 25, 2023
2--What's the "elevator pitch" for your new book?
Second installment in the Book of Ancient Evil trilogy. We find Shaw and Singh after their return to England, in pursuit of the cult leader Ananya, and her ancient tome which could very well spell doom for all of humanity.
3--How did you decide where your book was going to take place?
It progressed naturally. The first book took place in India. When Ananya (the antagonist) escaped with the book it seemed only natural that she would head for London.
4--Would you hang out with your protagonist in real life?
Oh no, there are far too many horrible things that happen to people in the vicinity of Doctor Shaw.
5--What are three words that describe your protagonist?
Loyal. Determined. Cursed.
6--What's something you learned while writing this book?
I learned that I have a recurring theme of loyalty among friends.
7--Do you edit as you draft or wait until you are totally done?
A little of both. When I have something happen later in the book that creates a discrepancy earlier, I need to go back and fix that. Or if I realize something needs to happen earlier, I will go back and add it in. Then once I am done, I will go through and edit the entire manuscript again.
8--What's your favorite foodie indulgence?
I seem to be somewhat addicted to potato chips… oh, and Coca-Cola too.
9--Describe your writing space/office!
I am lucky to have a dedicated space to write. My L-shaped desk gives room for extra monitors which helps me keep organized. One screen has my writing while another has my research and reference material. On my laptop screen is my thesaurus. Around me are shelves of books and display cabinets of action figures.
10--Who is an author you admire?
I am amazed by Stephen King and Isaac Asimov. Both are/were such prolific writers. One of my goals is to get more than one or two books done in a year so they are definite role models.
11--Is there a book that changed your life?
Stephen King's Pet Semetary. It was the first adult novel I ever read, and it opened new doors for me in terms of reading material.
12--Tell us about when you got "the call." (when you found out your book was going to be published)/Or, for indie authors, when you decided to self-publish.
The email for the first book in this series blew my mind. I had sent the book to Wordfire Press and crossed my fingers. When Kevin J. Anderson said he would publish my book I was stunned and just stared at the email for like five minutes, re-reading it. The acceptance of book two was a bit different. I felt I had proven myself somewhat with book one but seeing that second acceptance come through was the confirmation I needed.
13--What's your favorite genre to read?
I like all kinds of stuff but tend toward horror (Stephen King, Robert R. McCammon, Graham Masterson), or fantasy with a humorous side (Terry Pratchett, Robert Aspirin).
14--What's your favorite movie?
So many! In sci-fi I would choose the Empire Strikes Back, in horror it would be 30 Days of Night. I also really enjoyed Tombstone and Groundhog Day. Ask me again tomorrow and you might get a different answer.
15--What is your favorite season?
I would have to say I really enjoy autumn. I live in Ottawa, Canada where winter is too cold, and summer is too hot. Spring only lasts about two weeks, or I would choose that one.
16--How do you like to celebrate your birthday?
I always book my birthday from work and spend it my way. I sleep in a bit, do some writing, read my book. Dinner is family time, and we order out. Then presents and cake. I go to bed happy and wishing for several more days just like it.
17--What's a recent tv show/movie/book/podcast you highly recommend?
I quite enjoyed Three Pines on Prime. I grew up in Quebec so seeing it as the backdrop for this show was fun. The story was well done and presented several mysteries. Highly recommend it.
18--What's your favorite type of cuisine?
I would say diner type food. Burgers, fries, etc. Though if you have a good buffet I am there.
19--What do you do when you have free time?
Free time… Hmm, I have heard of this phenomenon… My interests are simple. If I'm not at work, or writing, then I am spending my time with my sons and my girlfriend. If no one is around I will probably be reading.
20--What can readers expect from you next?
I am hard at work on book three in this series which should tie everything up. That doesn't mean there won't be other books coming in this series, but it will wrap up this trilogy.
The Book of Ancient Evil #2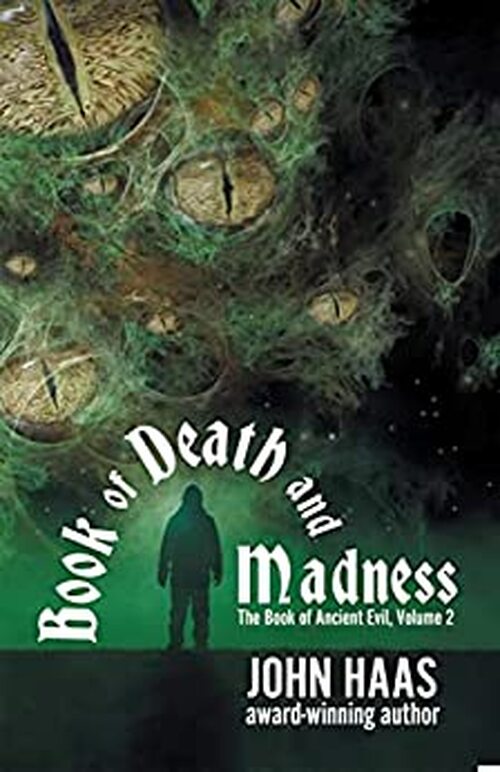 Monsters. Madness. Visions.
1885. Doctor Archibald Shaw and his young friend Singh arrive in England, one month behind the dangerous cult leader, Ananya. They must find her, and soon. Ananya holds a book of untold evil, brought with her from India. A book which could spell doom for all of humanity.
Shaw and Singh are not alone in their search for Ananya and the book. Others want the volume for their own and will stop at nothing to get it. Meanwhile in London's east end, monsters roam the shadows and people are disappearing. Is this also Ananya's doing? Or do these monsters search for her as well?
The world becomes even more nightmarish for Shaw and Singh. The elder god Cthulhu still sleeps, but for how much longer? Shaw fears what he sees in his dreams, and fears what actions he will need to take.
How deep into a world of evil can one man slip?
To save the world, can he do any less?
Horror [WordFire Press, On Sale: April 25, 2023, Hardcover / e-Book, ISBN: 9781680574029 / eISBN: 9781680574012]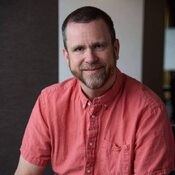 John Haas is a Canadian author, born and raised in Montreal before moving to Calgary where he lived for twelve wonderful years. Now he lives in the wonderful city of Ottawa, but misses those Rocky Mountains in the distance.
John has been writing for most of his life but only became serious about being published in the last decade or so. In that time he has had more than twenty short stories published in various excellent publications, including Writers of the Future volume 35. He has seen his four novels published, beginning with The Reluctant Barbarian, a humorous fantasy trilogy published by Renaissance Press. Cults of Death and Madness, a Lovecraftian inspired horror novel and start of a new trilogy, is published by Wordfire Press.
His goal is to become a full time writer (rich and famous would be nice too but one step at a time).
He lives with his two wonderful sons who continue to give him lots of motivation, support and time to write.
No comments posted.