1--What is the title of your latest release? HOW NOT TO MARRY A DUKE
What's the "elevator pitch" for your new book? An antisocial duke and an earl's spirited half-sister attempt to put differences aside long enough to fake a courtship in a fun, sexy romp.
How did you decide where your book was going to take place? I love the Regency England time period—the history, the dresses, the carriages, and the manners all intrigue me.
Would you hang out with your heroine in real life? Yes, Adeline is half Arabic and half English. She's the daughter of a Middle Eastern healer and an English nobleman. I would enjoy spending an afternoon with her drinking tea, touring London, and learning about healing methods.
What are three words that describe your hero? Intelligent inventor, honorable, and sexy!
What's something you learned while writing this book? I researched and learned about herbs and medicine in the Middle East during the early 1800's since my heroine is a healer. I also researched early inventions during the Regency period since my hero is an inventor.
Do you edit as you draft or wait until you are totally done? I edit as I write. I also go through multiple edits after the book is done.
What's your favorite foodie indulgence? I grew up in the restaurant business and my Armenian parents owned a restaurant for thirty years. My mother spoke five languages and was a talented cook. English is my second language, and food is an important part of my culture. I share my family's shish kebab recipe in the back of the book!
Describe your writing space/office! Messy but productive.
Who is an author you admire? I can't pick just one. So many have inspired me. Julie Garwood, Virginia Henley, Shirlee Busbee, J.R. Ward, just to name a few.
Is there a book that changed your life? Jane Austen's Pride and Prejudice. I read this in high school and started reading romance novels afterwards.
Tell us about when you got "the call." (when you found out your book was going to be published) I wrote my first book when I was sixteen. It's under the bed and will never see the light of day. Years later, I wrote a romance when my daughter was in grade school. I got the call from my agent and was thrilled. My daughter is now in high school, and my twentieth book is going to be published. It's been a long journey!
What's your favorite genre to read? Romance, of course! I also read lots of cozy mysteries. I write cozies a Tina Kashian.
What's your favorite movie? That's a hard one to pick, too. I guess I'll pick the original Indiana Jones movie, "Raiders of the Lost Ark."
What is your favorite season? Summer! I enjoy swimming laps in the outdoor pool. I hate the long, cold winters.
How do you like to celebrate your birthday? I like to go to the Jersey shore for the day. I love the sun, sand, ocean, and boardwalk.
What's a recent tv show/movie/book/podcast you highly recommend? I'm enjoying the Netflix series, "Money Heist."
What's your favorite type of cuisine? I'm Armenian and the food is the best. Hummus, shish kebab, baklava. I also love Italian.
What do you do when you have free time? I'll always pick spending time with my two teen girls. I also enjoy swimming laps. I'm a breaststroker.
What can readers expect from you next? I'm writing the next book in my diverse Daring Ladies The working title is "The Trouble with Lady Phoebe." I also have a cozy mystery anthology releasing in May 2023, "Murder at Sea," written as Tian Kashian. My story is "The Sail of Two Continents." A Greek heiress. An amateur sleuth. And the murder of a Greek tycoon on a luxury yacht. It's a fun read.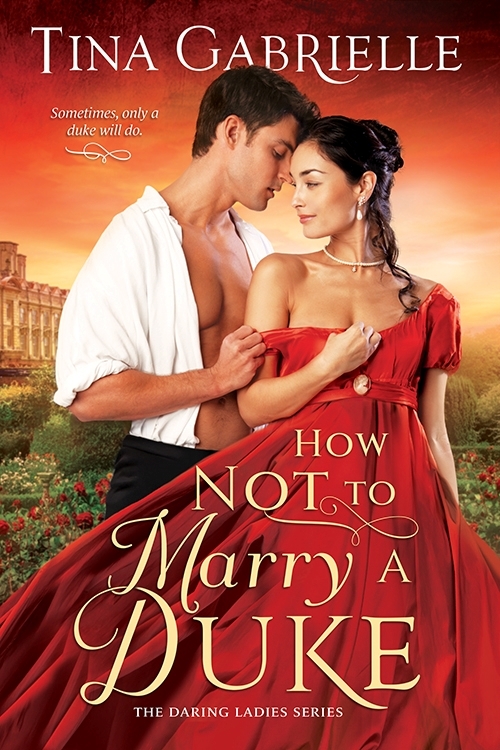 From the moment her pet pig attacks him, Adeline Foster knows she does not care at all for the Duke of Warwick. Certainly the man is handsome, but such an arrogant arse. But when her scoundrel half brother demands she marry a stranger over a failed investment, the duke does something shocking…he announces he's courting her.
One moment, Daniel Millstone is enjoying tinkering with his inventions in his quiet country home with relative anonymity. The next, he's courting the willful Miss Adeline. It might have begun as a way to vex her half brother—his childhood nemesis—but her striking beauty and kissable lips prove an irresistible temptation.
Now Adeline and her faux beau must convince the ton and their families that they're an item. It doesn't matter if they can barely tolerate each other. It doesn't matter that scandal is only a touch away. Because if this charade doesn't work, Adeline will find herself in dangerous hands…
Romance Historical [Entangled: Amara, On Sale: April 25, 2023, Mass Market Paperback / e-Book, ISBN: 9781649373786 / eISBN: 9781649373793]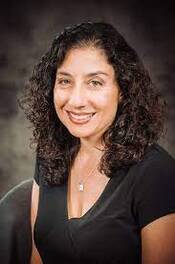 Best-selling author Tina Gabrielle is an attorney and mechanical engineer whose love of reading for pleasure helped her get through years of academia. She is the author of adventurous Regency historical romances for Entangled Publishing and Kensington Books. Tina also writes the diverse best-selling Kebab Kitchen Mediterranean cozy mystery series for Kensington as Tina Kashian, and her first book, Hummus and Homicide, spent six weeks on the Barnes and Noble bestseller list. Tina grew up in the restaurant business, as her Armenian parents owned a restaurant for thirty years. She lives in New Jersey and is married to her own hero and is blessed with two daughters.
No comments posted.