As I type these words, Mother Nature is making a second go at winter in many parts of the country while some locales are yelling that it's too dang early to need air conditioning. Thank goodness for books, where we can visit the beach during an arctic blast or cool off at a sky resort during a heatwave.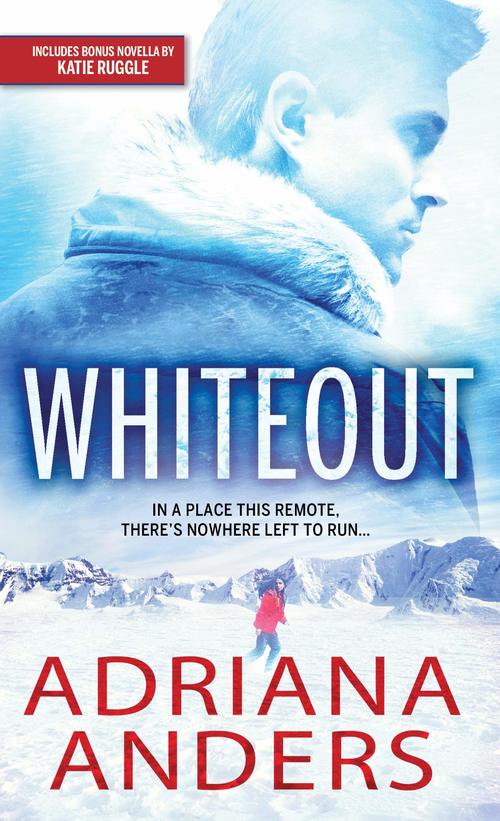 And speaking of both escape and the arctic, I finally got caught up in WHITEOUT, by Adriana Anders, that reviewers have been raving about for years. Total immersion in a tightly wrought suspense? Check. Hot, sizzling passion in a unique forced proximity set-up? Check. A second chance for both a hero and a heroine certain that love was for foolish amateurs? CHECK! I can't remember who first recommended to me, but I know it was shortly after it came out in 2020. Finding myself caught in a temporary hiccup in my to-be-devoured queue last month after tossing aside several titles that failed to grab my attention, (I'm at an age where I don't waste time on books that leave me rolling my eyes after the first twenty pages or so), I decided to give it a try. Angel and Ford have little in common beyond their workplace (Antarctica) and their appreciation of good food (she's a chef, and he likes to eat), but they need to find common ground pretty darn quickly when villains destroy their basecamp and then set out to eliminate any survivors. If the weather outside is giving you grief, WHITEOUT will capture your attention and make you forget everything else.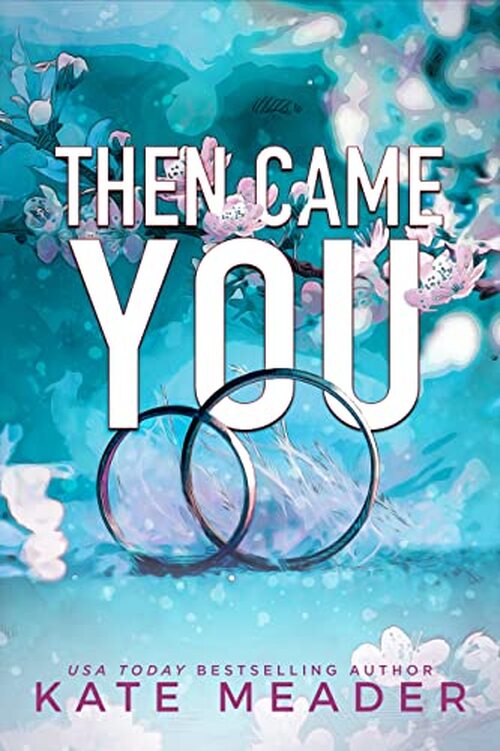 I then stumbled upon another gripping story: THEN CAME YOU, by Kate Meader, recently re-released with brand new covers. I listened to the audio, wonderfully narrated by Jason Clarke and Pippa Jayne. This is quite literally a second chance romance: Aubrey and Grant fell madly in love while in law school, married, and were primed for happily-ever-after until misfortune struck. Personalities that once seemed perfectly aligned suddenly seemed foreign. Walls went up, and the combatants, not even bothering to go to their separate corners, left the arena entirely. Now they're back together (more forced proximity, but less drastic), and an interfering grandmother and a cantankerous old cat have had it with the exes' feigned indifference and inability to communicate. Kate Meader always delivers a great story packaged between steamy bedsheets, and THEN CAME YOU is no exception.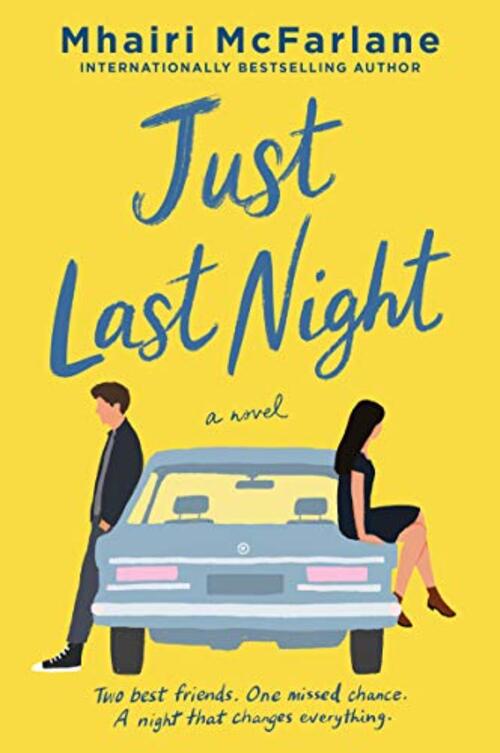 The most recent jewel in my treasured book list: JUST LAST NIGHT by Mhairi McFarlane. As I had recently read and enjoyed her more recent MAD ABOUT YOU, I was patient with what seemed to be a slow and convoluted start to the novel. A few chapters in, however, the story takes an abrupt turn, and the real drama begins. A tight circle of friends in their early thirties is blown apart by tragedy, and buried secrets and resentments come to the surface leaving no one sure who is a friend and who is an enemy. There is a lovely, slow-burn romance, a sensitive discussion of elderly dementia, and that inevitable point we all reach when we truly turn our back on child-like delusions. Any seconds? Well, of course there are. If I remember correctly, there are only meaningful kisses in this book: a first and a second (!), but there are also multiple examples of young people taking a second look at partners and relationships they never bothered to evaluate honestly. JUST LAST NIGHT was one of those books I was sorry to see end, and while there's no set-up for a sequel, the characters are ones that will live on in my memory.
I write here about the books I love, but I spend hours every day writing books and stories for others to love. "Second Homecoming," a heart-warming story about a couple celebrating their first anniversary when fate kicks up a roadblock can be found for just a few weeks more in Mrs. Right, a limited-edition anthology. We first meet Jackie and her true love in the full-length Second Stanza, but you can get to know them in either story. I promise you'll forget about whatever kind of weather's outside your window and want to take a second look.
Meg's friends during her high school years all expected her romance novels to hit the shelves decades ago, but she foolishly allowed "serious pursuits" to get in her way. Now that her beloved children can feed, clothe, and most importantly, support themselves, she's free to turn her attention to her first passion - putting words to paper that capture your attention and make your heart sing in quiet joy. Her stories tell most frequently of second chances--in life, love, and sometimes even at rediscovering a soul-mate from a previous life.
No comments posted.