1--What is the title of your latest release?
2--What's the "elevator pitch" for your new book?
In 1991, a young woman returns to her homeland of Soviet Russia to solve a murder and ends up unraveling the devastating history of her family. She starts out with only a single key.
3--How did you decide where your book was going to take place?
I knew this story would be set in Russia from the moment I first thought about writing it, because of my academic background in Slavonic Studies as well as my lifelong passion for Russian literature, in particular the epic love stories.
4--Would you hang out with your protagonist in real life?
Oh yes, absolutely. But after everything I've guided my characters through, I might feel more like a parent than a friend or a peer!
5--What are three words that describe your protagonist?
At the start of the novel, Tonya is curious, innocent, and lonely, while Rosie is self-absorbed, driven, and repressed.
6--What's something you learned while writing this book?
When you're writing a book, it's almost like you live in the book. In a way you end up leading two lives, one in the real world, and one in your own story universe, and when you're finally finished, there's not just excitement and pride, there's also a funny sense of loss.
7--Do you edit as you draft or wait until you are totally done?
I edit as I draft. It's not an approach I would wholeheartedly recommend; I think the more productive path is often to wait until you're done. But all writers are different.
8--What's your favorite foodie indulgence?
Pralines. In particular one type of praline that they only sell in my local grocery store over the winter holidays. I could eat a box a day. I probably have.
9--Describe your writing space/office!
It is an absolute blazing mess! My workspace is overflowing. I almost have to swim to get to my desk, if I can find my desk at all. It horrifies my husband.
10--Who is an author you admire?
I was blown away by the writing in Melissa Fu's debut, PEACH BLOSSOM SPRING, and really felt a connection to the story because of my Chinese heritage.
11--Is there a book that changed your life?
Stephen King's ON WRITING has been amongst the most influential. In that book, he says that you need just one person to believe in you as a writer. But if you read the book, you get the feeling that Stephen King believes in you as a writer, whoever you are.
12--Tell us about when you got "the call." (when you found out your book was going to be published)/Or, for indie authors, when you decided to self-publish.
My all-time favorite question! It was late afternoon. My agent texted to ask if she could phone me. She called and she was oh-so-casual, while I literally had to sit down.
13--What's your favorite genre to read?
I love historical, horror, and romance. I'll also dip into psych thrillers and crime. (It might be easier to answer which genres I don't read!)
14--What's your favorite movie?
North & South (2004), a 4-part BBC serial based on the novel by Elizabeth Gaskell. In my opinion it is the greatest and most underrated historical romance film ever, but of course others may disagree!
15--What is your favorite season?
Winter. Because of the pralines. (Just kidding. Mostly.)
16--How do you like to celebrate your birthday?
Quietly, without fanfare.
17--What's a recent tv show/movie/book/podcast you highly recommend?
Emily Henry's BOOK LOVERS made me laugh so hard that my kids got worried!
18--What's your favorite type of cuisine?
Southern Chinese/Cantonese cuisine. I lived in Hong Kong for a year and I still dream about the food. All the food, from fancy restaurants to street stalls. In fact, just writing this is giving me a craving….
19--What do you do when you have free time?
With 3 kids, my free time is so limited that when I do have it, I often have no idea what to do! I like to draw while listening to podcasts, take a scorching hot bath, or settle in with a cup of tea and a great book.
20--What can readers expect from you next?
A dual-timeline, speculative murder mystery, set in 1930s Shanghai and 1950s Hong Kong. It's been an intense writing experience and I can't wait for this story to be out there, even if it'll be a while yet!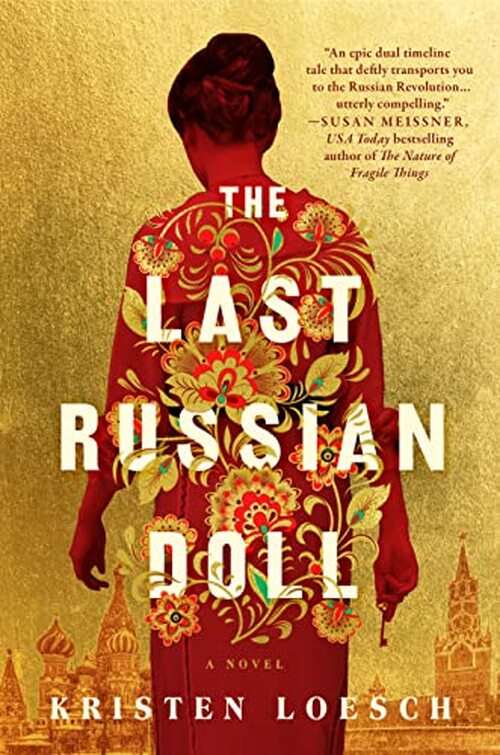 A haunting, epic novel about betrayal, revenge, and redemption that follows three generations of Russian women, from the 1917 revolution to the last days of the Soviet Union, and the enduring love story at the center.
In a faraway kingdom, in a long-ago land...
...a young girl lived happily in Moscow with her family: a sister, a father, and an eccentric mother who liked to tell fairy tales and collect porcelain dolls.
One summer night, everything changed, and all that remained of that family were the girl and her mother.
Now, a decade later and studying at Oxford University, Rosie has an English name, a loving fiancé, and a promising future, but all she wants is to understand--and bury--the past. After her mother dies, Rosie returns to Russia, armed with little more than her mother's strange folklore--and a single key.
What she uncovers is a devastating family history that spans the 1917 Revolution, the siege of Leningrad, Stalin's purges, and beyond.
At the heart of this saga stands a young noblewoman, Tonya, as pretty as a porcelain doll, whose actions—and love for an idealistic man—will set off a sweeping story that reverberates across the century....
Women's Fiction Historical [Berkley, On Sale: March 14, 2023, Hardcover / e-Book, ISBN: 9780593547984 / ]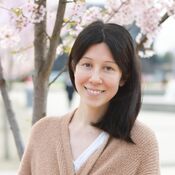 Kristen Loesch grew up in San Francisco. She holds a BA in History, as well as a Master's degree in Slavonic Studies from the University of Cambridge. Her debut historical novel, THE LAST RUSSIAN DOLL, was shortlisted for the Caledonia Novel Award and longlisted for the Bath Novel Award under a different title. After a decade living in Europe, she now resides in the Pacific Northwest with her husband and children.
No comments posted.