Hello, readers! As the author of THE FAMILY BONES, I'm excited to introduce you to the Eriksen family, a group of individuals, some of which have committed crimes so egregious that True Crime fans know them by name. The Eriksens' notoriety is in part fueled by neurotypical Olivia Eriksen, a psychology graduate student working on her doctorate, who has been publishing social media videos on her relatives since she was a pre-teen. When Olivia is invited to a family reunion, at a rural mountain resort in eastern Oregon, she reluctantly joins the event with her fiancé, assuring them both that they can leave whenever they want. Then a storm sweeps through the region, decimating roads and causing mudslides. What was billed as a rustic luxury getaway quickly spirals into chaos beyond Olivia's greatest fears.
T is for Trainwreck. The only way to describe a family reunion among psychopaths.
H is for Help, which will not be coming.
E is for the Eriksens. The family in question, whose genes carry the spectrum of cognitive conditions.
F is for Fun and games, which quickly devolve into chaos.
A is for Alarm, which is raised after a relative is found floating in the lake.
M is for Mystery. Both the long-term and the recent kinds.
I is for Illicit. Relationships, actions, and crimes.
L is for Love—for family members we don't like but for whom we care deeply.
Y is for Youth. The period of time that seeds lifelong trauma, as well as hopes for the future.
B is for Birdie Tan. Stay-at-home-mom and True Crime podcaster.
O is for Olivia Eriksen. Our intrepid heroine, and psychology graduate student.
N is for Neurodivergence. Psychopathy, sociopathy, borderline personality disorder.
E is for Elusive. As in, the truth behind a woman's disappearance, now a decade past.
S is for Sirens. The last noise a psychopath wants to hear.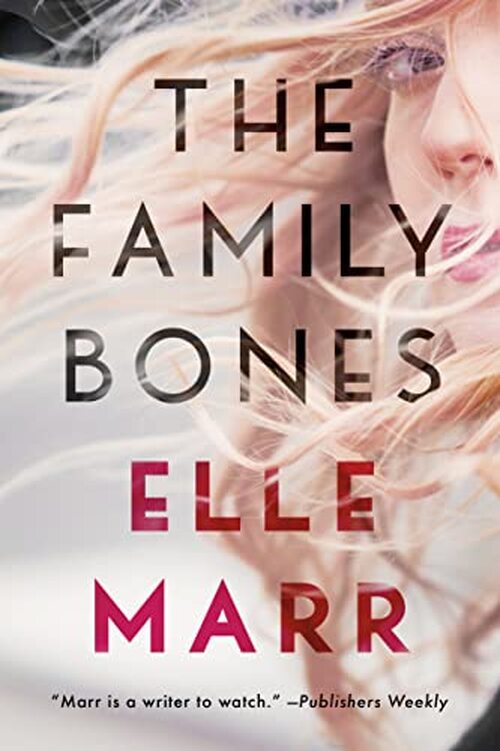 What makes a psychopath? A young woman delves into her family's shadowy legacy in a terrifying novel by the #1 Amazon Charts bestselling author of Strangers We Know.
Psychology student Olivia Eriksen's family is notorious among true-crime buffs. Faced with a legacy of psychopathy that spans generations, Olivia has spent much of her academic life trying to answer one chilling question: Nature or nurture?
Although she's kept a safe distance from her blood relatives for years, Olivia agrees to attend a weekend reunion. After all, her fiancé is eager to meet his future in-laws, and the gathering may give her a chance to interview her elusive grandfather about the family traits.
But nothing is ever peaceful among the Eriksens for long. Olivia's favorite cousin is found dead in a nearby lake. Then another family member disappears. As a violent storm isolates the group further, Olivia's fears rise faster than the river.
And an uninvited guest is about to join the party. True-crime podcaster Birdie Tan has uncovered a disturbing mystery in her latest investigation—and she's following it right to the Eriksens' mountain resort. There's a deadly twist in the family plot that even Olivia doesn't see coming.
Thriller Psychological [Thomas & Mercer, On Sale: March 7, 2023, Trade Paperback / e-Book, ISBN: 9781542038904 / ]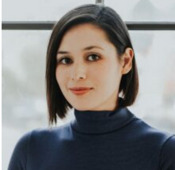 Elle Marr strives to tell powerful and compelling stories of women who demonstrate resilience in the face of great obstacles. She is the author of two thrillers, THE MISSING SISTER (2020) and LIES WE BURY (April 2021).
THE MISSING SISTER was a #1 Amazon bestseller, #1 in the Kindle Store, an Amazon Charts bestseller, featured in Woman's World, and named one of PopSugar's "31 Thrillers of 2020." Marr's essays have been published in CrimeReads and Criminal Element.
Originally from Sacramento, Elle Marr graduated from UC San Diego before moving to France, where she earned a master's degree from the Sorbonne University in Paris. When not working on her next book, she enjoys watching French Netflix shows with the subtitles off, in Oregon, where she lives with her husband, son, and one very demanding feline.
No comments posted.