1--What is the title of your latest release?
THE MIMICKING OF KNOWN SUCCESSES
2--What's the "elevator pitch" for your new book?
A sapphic, atmospherically Holmesian murder mystery set on Jupiter: gaspunk where the gas is piped up directly from the swirling insubstantial planet below.
3--How did you decide where your book was going to take place?
I wanted to explore what a human settlement on a gas giant would be like. Initially I thought it would be some as-yet unidentified planet way out in the universe, but when I realized my book was partly about the damage humans have done to Earth and the desire to repair it, I moved it to Jupiter.
4--Would you hang out with your protagonist in real life?
Absolutely.
5--What are three words that describe your protagonist?
Mossa: Focused, observant, learning
Pleiti: Dedicated, passionate, erudite
6--What's something you learned while writing this book?
A day on Jupiter is less than ten hours long! So I had to figure out how humans might adapt to that. In my book they first try to artificially lengthen the day using orbiting mirrors, but society settles into a pattern where people stay awake for a day and a night and then sleep for a day and a night.
7--Do you edit as you draft or wait until you are totally done?
I do some edits as I draft, particularly once I get to the stage when I'm working more or less chronologically rather than throwing stuff at the page.
8--What's your favorite foodie indulgence?
I can't choose one favorite, but I am eating a chocolate tart while I type this and it's awesome, so let's go with that.
9--Describe your writing space/office!
I have a standing desk with a separate little platform for a drink (usually tea) so I'm less likely to spill it on my laptop, although I sometimes work at the table or on the sofa instead.
10--Who is an author you admire?
So. Many. But I was telling someone about Angela Carter the other day, so I'll pick her.
11--Is there a book that changed your life?
Hm. Probably every book I've read has changed me to a greater or lesser degree.
12--Tell us about when you got "the call." (when you found out your book was going to be published)/Or, for indie authors, when you decided to self-publish.
It was an email, and every time this has happened to me has been incredibly thrilling!
13--What's your favorite genre to read?
I really like to mix it up. I read mystery, romance, sci-fi, fantasy, "literary", historical, YA, sometimes MG - even some non-fiction, although I read much more fiction.
14--What's your favorite movie?
I really don't have a favorite. There are lots of movies I like, but not one that stands above.
15--What is your favorite season?
No, can't choose. I like and dislike things about all of them. Also, I've lived in places with very different seasons - dry and rainy, for example. Also can't choose.
16--How do you like to celebrate your birthday?
No particular ritual, although I try to have something good to eat and spend time with family.
17--What's a recent tv show/movie/book/podcast you highly recommend?
Meru by S.B. Divya, A Scatter of Light by Malinda Lo, The Blue, Beautiful World by Karen Lord
18--What's your favorite type of cuisine?
Okay I really can't answer this. I love all different kinds of food but variety is important — if I eat any kind of food often enough I want something different, no matter how much I love it.
19--What do you do when you have free time?
I read a lot. I do crosswords and other word puzzles and sometimes jigsaw puzzles. And I like to get outside for walks, whether city walks or more in nature.
20--What can readers expect from you next?
The sequel to the Mimicking of Known Successes, which will be titled The Imposition of Unnecessary Obstacles, is coming in early 2024! In the meantime, you'll find stories from me in the anthologies New Suns 2, Life Beyond Us, and more.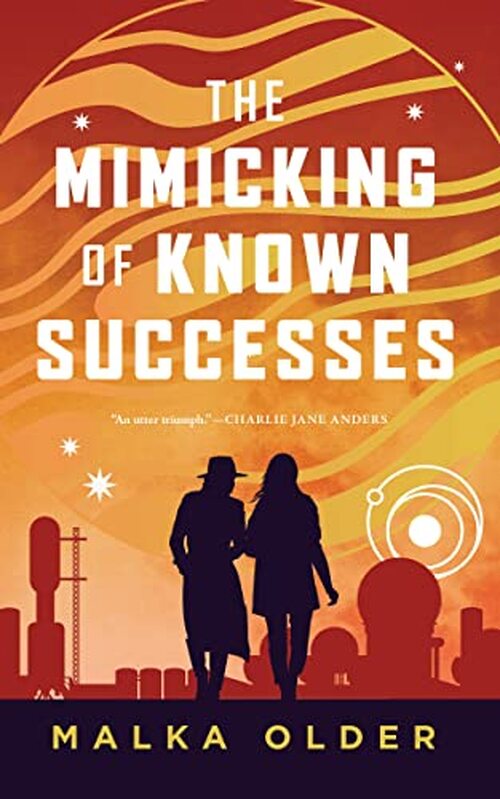 The Mimicking of Known Successes presents a cozy Holmesian murder mystery and sapphic romance, set on Jupiter, by Malka Older, author of the critically-acclaimed Centenal Cycle.
On a remote, gas-wreathed outpost of a human colony on Jupiter, a man goes missing. The enigmatic Investigator Mossa follows his trail to Valdegeld, home to the colony's erudite university—and Mossa's former girlfriend, a scholar of Earth's pre-collapse ecosystems.
Pleiti has dedicated her research and her career to aiding the larger effort towards a possible return to Earth. When Mossa unexpectedly arrives and requests Pleiti's assistance in her latest investigation, the two of them embark on a twisting path in which the future of life on Earth is at stake—and, perhaps, their futures, together.
Science Fiction [Tordotcom, On Sale: March 7, 2023, Hardcover / e-Book, ISBN: 9781250860507 / ]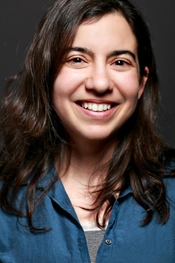 Malka Older is a writer, aid worker, and sociologist. Her science-fiction political thriller Infomocracy was named one of the best books of 2016 by Kirkus, Book Riot, and the Washington Post, and shortlisted for the 2019 Neukom Institute Literary Arts Award. With the sequels Null States (2017) and State Tectonics (2018), she completed the Centenal Cycle trilogy, a finalist for the Hugo Best Series Award of 2018. She is also the creator of the serial Ninth Step Station, currently running on Serial Box, and her short story collection And Other Disasters will come out in November 2019. Links to her short fiction, poetry, and essays can be found on wordpress.
Named Senior Fellow for Technology and Risk at the Carnegie Council for Ethics in International Affairs for 2015, she has more than a decade of field experience in humanitarian aid and development, ranging from field level experience as a Head of Office in Darfur to supporting global programs and agency-wide strategy as a disaster risk reduction technical specialist. She has responded to complex emergencies and natural disasters in Sri Lanka, Uganda, Darfur, Indonesia, Japan, and Mali, in the last three as Team Leader.
Her doctoral work on the sociology of organizations at the Institut d'Études Politques de Paris (Sciences Po) explores the dynamics of multi-level governance and disaster response using the cases of Hurricane Katrina and the Japan tsunami of 2011. She has an undergraduate degree in literature from Harvard and a Masters in international relations and economics from the School of Advanced International Studies (SAIS) Johns Hopkins University.
No comments posted.