Instead of trying to find your perfect match in a dating app, we bring you the "Author-Reader Match" where we introduce you to authors you may fall in love with. It's our great pleasure to present Sarah Hawley!
Writes:
I write fantasy romantic comedies featuring chaotic witches, brooding demons, and a mix of steam and magical hijinks. My debut romance, A Witch's Guide to Fake Dating a Demon, is about a magically-challenged witch named Mariel Spark who tries to summon flour for a spell and accidentally summons a demon for an unbreakable soul bargain instead. The demon, Ozroth the Ruthless, can't leave her side until he gets her soul… but as he spends time with lively, kind Mariel, he decides he wants her heart, instead.
About:
Originally an archaeologist (I excavated at an Inca site in Chile, a Bronze Age palace in Turkey, and a medieval abbey in England), I now write steamy romance and fantasy novels. Passionate about: cheese, books, theatre, fictional villains, colorful socks, and weird trivia. When not dreaming up whimsical love stories, I can be found reading, dancing, or cuddling my two cats.
What I'm looking for in my ideal reader match:
Likes to laugh
Enjoys high heat in their romance
Appreciates all things enemies-to-lovers
Curious about the sensitivity of demon horns
Has a high tolerance for whimsy
What to expect if we're compatible:
Oodles of odd jokes
Social commentary via magical metaphor
Open-door sex scenes
A tongue planted firmly in cheek
Vibrant secondary characters (some of whom get stories of their own)
Themes of empowerment and self-love
A mix of humor, steam, angst, and moments that make you go "Awwwwww"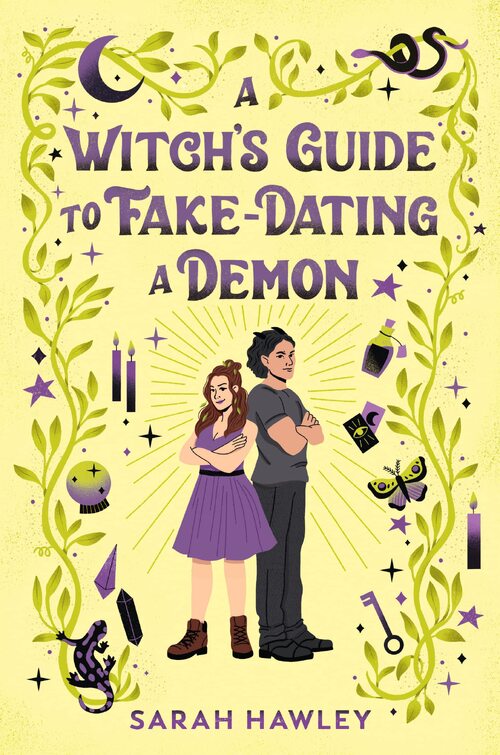 Mariel Spark knows not to trust a demon, especially one that wants her soul, but what's a witch to do when he won't leave her side—and she kind of doesn't want him to?
Mariel Spark is prophesied to be the most powerful witch seen in centuries of the famed Spark family, but to the displeasure of her mother, she prefers baking to brewing potions and gardening to casting hexes. When a spell to summon flour goes very wrong, Mariel finds herself staring down a demon—one she inadvertently summoned for a soul bargain.
Ozroth the Ruthless is a legend among demons. Powerful and merciless, he drives hard bargains to collect mortal souls. But his reputation has suffered ever since a bargain went awry—if he can strike a bargain with Mariel, he will earn back his deadly reputation. Ozroth can't leave Mariel's side until they complete a bargain, which she refuses to do (turns out some humans are attached to their souls).
But the witch is funny. And curvy. And disgustingly yet endearingly cheerful. Becoming awkward roommates quickly escalates when Mariel, terrified to confess the inadvertent summoning to her mother, blurts out that she's dating Ozroth. As Ozroth and Mariel struggle with their opposing goals and maintaining a fake relationship, real attraction blooms between them. But Ozroth has a limited amount of time to strike the deal, and if Mariel gives up her soul, she'll lose all her emotions—including love—which will only spell disaster for them both.
Romance Paranormal [Berkley, On Sale: March 7, 2023, Trade Paperback / e-Book, ISBN: 9780593547922 / eISBN: 9780593547939]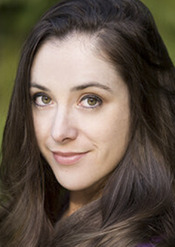 Sarah Hawley is an author of romance and fantasy novels. She was a winner of #RevPit 2018, and her short stories and articles have been published by Hooked, Slackjaw, the Belladonna Comedy, and Points in Case. She cohosts the Wicked Wallflowers Club podcast about romance fiction, which was featured on Entertainment Weekly. Sarah has both a BA and an MA in archaeology.
No comments posted.