1--What is the title of your latest release?
2--What's the "elevator pitch" for your new book?
Indiana Jones meets Percy Jackson. It's a YA treasure-hunting fantasy adventure filled with magic, lost artifacts, maps, clues, and found family. It's easy to read, fun, and evokes feelings of the Goonies or National Treasure while in a setting like Lord of the Rings or Harry Potter.
3--How did you decide where your book was going to take place?
My other book series (Shadow Knights Trilogy) takes place in the fantasy world of Terrenor. I wanted the new series to share the same world, so I can incorporate tieins between the stories.
4--Would you hang out with your protagonist in real life?
Absolutely! He'll do anything for his friends and family but also likes to have fun. His idea of a good time is exploring and adventuring while looking for lost treasure. Sounds like a great day to me!
5--What are three words that describe your protagonist?
Loyal, Adventurous, Kind
6--What's something you learned while writing this book?
People get excited about treasure hunting. Haha…but seriously, everyone I've told about the book has gotten incredibly excited and can't wait to read it.
7--Do you edit as you draft or wait until you are totally done?
I wait until I'm totally done. But it's SO tough not to notice something and get dragged in.
8--What's your favorite foodie indulgence?
Homemade cookies! They are so much better than store-bought cookies, and I could take down any kind!
9--Describe your writing space/office!
Usually, a downstairs bedroom converted to an office with a view to my backyard. On the weekends, it will often be at my local Starbucks. But my favorite is on my treadmill! I have a standing desk built over the handles, and I can walk 4-5 miles while knocking out a bunch of work!
10--Who is an author you admire?
Brandon Sanderson. His books are what I aspire to emulate! I love every work of his that I've read!
11--Is there a book that changed your life?
Name of the Wind - The story blew me away and made me rethink what was possible in a book. I take a lot of inspiration in my writing style from it.
12--Tell us about when you got "the call." (when you found out your book was going to be published)/Or, for indie authors, when you decided to self-publish.
I always intended to publish myself, but the greatest moment was getting the first copy in print. To open it in the mail and see a physical copy that embodied the hard work I'd put into it was amazing!
13--What's your favorite genre to read?
Fantasy and young adult
14--What's your favorite movie?
It's a tie between Gladiator, National Treasure, and It's a Wonderful Life. 3 very different movies that hit on specific things I love!
15--What is your favorite season?
Fall. The cool weather is amazing. Being outside is a joy, and there is no pollen like we have in the spring.
16--How do you like to celebrate your birthday?
Tacos, An epic workout, friends for dinner, and a great dessert
17--What's a recent tv show/movie/book/podcast you highly recommend?
Severance the TV show. SO good and SO interesting! I can't wait to see what the next season has to offer!
18--What's your favorite type of cuisine?
Italian (specifically good Italian) - my 10-day trip to Italy was the favorite vacation I've ever taken. And the food was the main reason!
19--What do you do when you have free time?
Exercise (run, row, lift) and hang out with my family (watch tv, play games).
20--What can readers expect from you next?
I'm planning 7 books in the Treasure Hunters Alliance series, and I'm hoping to publish in 4–5-month gaps. Each book will have our friends taking on an exciting lost treasure while facing new obstacles!
Treasure Hunters Alliance #1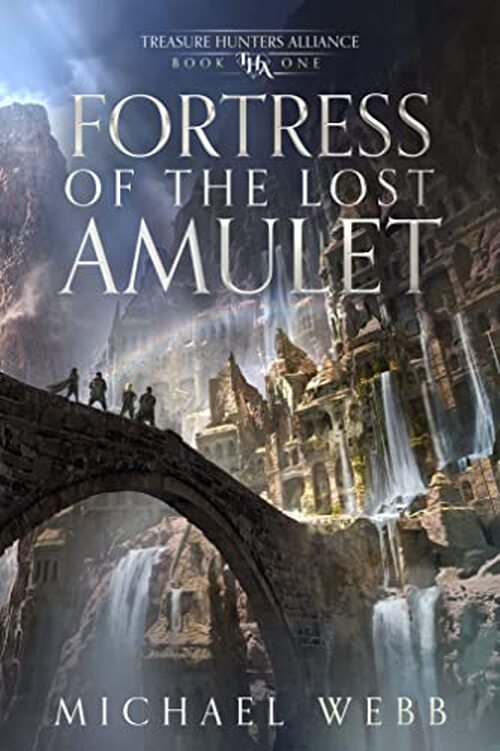 Part Indiana Jones. Part Percy Jackson. All fantasy adventure.
Peter cares about three things: his family, his friends, and escaping an apprenticeship he hates. He works to appease his parents but bides his time until he can adventure on his own.
Rumors surface of a legendary treasure, the Amulet of Power, that's been lost for centuries. When a clue to the artifact's location falls in their laps, Peter and his friends embark on a quest to uncover the long-forgotten mysteries of the fabled prize.
Unfortunately, the group of friends aren't the only ones seeking it. An enemy will stop at nothing to receive the limitless power the Amulet supplies. The closer Peter gets, the higher the stakes become. Not only is his city threatened, but the lives of his friends and family hang in the balance, and the only way to save them is to find the treasure first.
From the hot, new, young-adult fantasy author, Michael Webb, comes an epic adventure of treasure, danger, incredible powers, betrayal, and found family.
Fantasy | Fiction Adventure | Action [Author Self-Published, On Sale: March 1, 2023, e-Book, / ]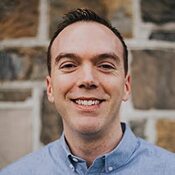 Michael Webb lives in Dallas, GA with his wife and son. Webb's wife (Super Snuggs) is the most amazing woman alive and is currently working on her Master's degree in Clinical and Mental Health Counseling. His son (Goo Man, Mr. Magoo, Wiggle Worm, Bonzotron) is in middle-school, and is made up of non-stop awesomeness. Without a doubt, he is the biggest fan of my writing. In Michael Webb is a mild-mannered manager of a shared purchasing center for a plumbing distribution company.
During his free time, Michael Webb loves working out (running, spin bikes, crossfit, hiking, etc), waking up early, spending time with his family, drinking coffee, reading, playing guitar at church, and watching movies with explosions.
No comments posted.