Book Title: Her Secret Rogue (Rakes & Rebels: The St. Briac Family, Book 3)
Character Name: Anthony St. Briac – an interview during Chapter One of Her Secret Rogue, when Anthony was in the Galapagos Islands
How would you describe your family or your childhood?
The best way to describe my childhood? Complicated. I was born in 1809 and grew up in London as the son of Sir Harry Brandreth, Baronet. My mother, Mouette Raveneau, is the daughter of legendary Historical Romance couple André and Devon Raveneau. During her unhappy marriage to Sir Harry, it seems she had a brief tryst with the wicked French pirate, Justin St. Briac, and much later I discovered I was really HIS son. Since Sir Harry turned out to be a disreputable criminal, this was good news. My parents now enjoy a tempestuous marriage, and our primary family home is in Cornwall. I've been drawn in a few times to settle their quarrels, which stiffened my own resolve to avoid serious romantic entanglements.
What is your greatest talent?
I am a "naturalist" like my university friend, Charles Darwin. Fossils, geology, and zoology are endlessly fascinating to me, and I also possess enough artistic talent to make good sketches and watercolors from nature.
Significant other?
When I'm not on board a ship amid a geologic expedition I've had my share of lovers. My heart has only stirred (disturbingly so) with one young woman, the Honorable Frederica Redfield. Unfortunately, since I was forced to deceive her in order to unmask her own father as a thief, Freddie despises me. I've done my best to forget about her, but she still turns up in my dreams.
Biggest challenge in relationships?
Letting down my guard. It's much easier to use my natural charm as a shield.
Where do you live?
I own a handsome butterscotch-hued townhouse on Charles Street in Mayfair. My favorite place in the house is the library, where I can spend hours.
How do you feel about the place where you are now? Is there something you are particularly attached to, or particularly repelled by, in this place?
I am in the Galapagos Islands, off the coast of Ecuador. I'm nearing the end of a five-year voyage on board the Beagle, with my friend Darwin. We've made some amazing discoveries, especially in South America, but the volcanic Galapagos Islands are quite desolate – inhabited mostly by black iguanas and giant tortoises. After one last day of exploration tomorrow, we will begin our voyage back to England. Darwin and I are both homesick and eager to return.
Greatest regret?
Not kissing Frederica Redfield years ago, when I had the chance. She wanted it, I wanted it (too much, I fear), but circumstances intervened, and I missed my chance.
Greatest source of joy?
Aside from an unexpected geologic discovery, I would have to say my family. My Raveneau grandparents live in Grosvenor Square, not far from me, and my parents also spend part of each year in London. My little sister, Emeline, is great fun to tease, especially during family card games. I have to admit, I miss them all very much.
What do you do to entertain yourself or have fun?
In London, when I am not immersed in study in my library, I ride in Hyde Park by day and frequent the clubs of St. James by night.
What is your greatest personal failing, in your view?
My mother might say it is my reluctance to open my heart.
What keeps you awake at night?
At the moment, nothing. After long days spent on a geologic dig or hiking over the rugged terrain of the Galapagos Islands, I sleep like a baby.
What is the most pressing problem you have at the moment?
Tomorrow I have to spend the day with a dull, obsequious fellow called Terrance Buskin, following the giant tortoises. Buskin has rubbed me the wrong way since our days at Cambridge and I dread the thought of enduring his company for several hours. However, once tomorrow is over we'll leave him behind, I hope, and begin our voyage back to England…
Is there something that you need or want that you don't have?
Sleeping in my hammock on board the Beagle last night, I dreamed about Frederica again. She was the most outspoken, honest female I've ever known, seemingly lit from within by a special glow. If I see her again back in London, perhaps I can discover what those dreams mean.
Rakes & Rebels: The St. Briac Family #3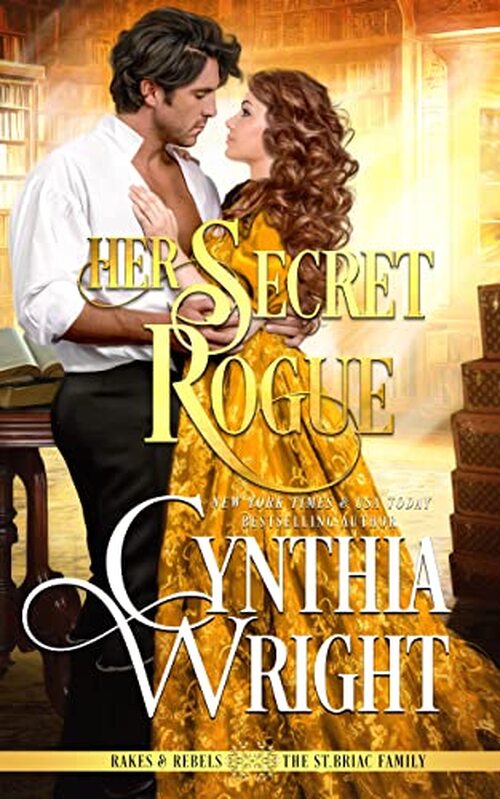 A lost rogue…
Dashing naturalist Anthony St. Briac sailed off on a voyage with university friend Charles Darwin to discover the wonders of the world. In the Galápagos Islands, Anthony vanished and is presumed dead. The only person who could have witnessed the mysterious accident claims to have seen nothing…
A noble lady on the run…
Radiantly independent Frederica Redfield was tempted to indulge in romance with just one man, but Anthony St. Briac has gone missing halfway across the world. Now five-and-twenty, Freddie aspires to do scientific research. When her debt-ridden father coerces her to wed an aged, wealthy baron, she plots to escape and assume a bold new identity.
A treasure-filled library…
In disguise as a male professor, Freddie takes a position in Anthony St. Briac's empty Mayfair home, cataloguing the rare fossils sent home during his five-year voyage with Darwin. When, late one night, a threatening yet magnetic stranger appears in the library, Frederica is stunned to discover that her secret, lost love is very much alive, and all her careful plans are in wild disarray.
As Anthony and Freddie join forces, facing peril to solve the mystery behind his near-fatal accident, passion flares white-hot. Yet can these fiercely independent lovers dare to risk their very hearts and discover the treasure of lasting love?
Romance Historical [Oliver-Heber Books, On Sale: February 28, 2023, e-Book, / ]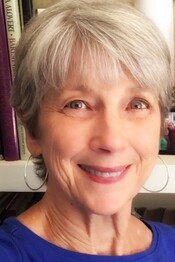 Cynthia Wright is a New York Times and USA Today bestselling author, best known for her 3 Rakes & Rebels series, 15 intertwining historical romances starring the irresistible Raveneau, St. Briac, & Beauvisage families. Her other acclaimed series are Crowns & Kilts and Rogues Go West. Romantic Times Magazine hails Cynthia's novels as "Romance the way it was meant to be."
Cynthia lives in northern California. She enjoys riding a tandem bike and taking road trips in an airstream trailer with her Colombian-born husband, Alvaro, & their corgi, Watson. She is also devoted to her two wonderful grandsons who live nearby.
No comments posted.