1--What is the title of your latest release?
2--What's the "elevator pitch" for your new book?
In WWII Denmark, Baron Henrik Ahlefeldt assumes the identity of a common shipyard worker, rowing messages to Sweden for the Resistance. His life depends on keeping his secret hidden--a task that proves challenging when he meets Else Jensen, an American physicist who seems to see right through him.
3--How did you decide where your book was going to take place?
I've been fascinated with the story of Denmark in World War II for years now, and I couldn't wait to tell a tale set there. For a tiny nation, it produced some huge history.
4--Would you hang out with your protagonist in real life?
I'd love to hang out with Else. She may be a nuclear physicist, but she has a way of explaining things for "normal" people, and she has a fresh way of looking at things. She's also enthusiastic and passionate and gentle-spirited.
5--What are three words that describe your protagonist?
Intuitive, kind, determined.
6--What's something you learned while writing this book?
So many things! On a big-picture level, for the first few years of the occupation, the Germans treated the Danes extraordinarily well, and they had freedoms unseen in other occupied nations. They even had more food than in Germany itself! Because the Danes were so outspoken in support of their Jewish friends, the Germans didn't crack down on the Danish Jews until late 1943—and when they did, the Danes rose up and rescued almost the entire Jewish community. One of the most astounding and inspiring stories to come out of World War II.
7--Do you edit as you draft or wait until you are totally done?
I do "micro-editing" as I go, but I save the "macro-edits" until I'm finished. Whenever I start a new chapter, I read the previous one, and if I see easy fixes—typos, punctuation, better words, etc.—I change them right then. But I save all the big stuff for the end. I make notes to myself as I go of things, I know I need to change, but I don't interfere with the flow of the rough draft by changing them at that point.
8--What's your favorite foodie indulgence?
I have a major sweet tooth, and I love baking. Still savoring my latest batch of maple cookies with maple frosting. Mmm…
9--Describe your writing space/office!
We just moved last summer, and one of the selling points for our new house was the huge office with a gigantic built-in desk. In my office I have two bookcases for research books, a closet for office supplies, and a small couch for when I cuddle up to write by hand. And my desk—I'm so in love—has tons of cupboards and drawers and shelves. I haven't even filled them all. I am so incredibly spoiled.
10--Who is an author you admire?
Oh, where do I begin? Over the years, I've met so many authors through conferences, and I've learned so much from all of them. Not just about the craft and the industry, but how to do life well as an author. I've met some truly generous and wise people.
11--Is there a book that changed your life?
Experiencing God by Henry Blackaby and Claude King. I am, in general, a coward, and this book showed me how to live courageously. The concepts I learned reading this book propelled me to follow the dream to write and to pursue publication.
12--Tell us about when you got "the call." (when you found out your book was going to be published)/Or, for indie authors, when you decided to self-publish.
I'm ashamed to say, but I don't remember when I found out I was getting this particular contract. It's my fifth three-book contract—which is truly astounding!—and it was four years ago, so that's my excuse. But I will never forget the moment I was offered my first contract, when my gleeful screams brought all three of my kids running into the office to find out what sort of new madness had overtaken their mother.
13--What's your favorite genre to read?
I read a ton of historical fiction, but I love so many genres. It's fun to read mysteries and suspense, I love getting carried away into a fantasy, I adore the beauty of literary fiction, and I can always use a lighthearted rom-com read!
14--What's your favorite movie?
Technically, it's a mini-series, but I love the BBC version of Pride and Prejudice, and it's one of the few movies I've watched over and over.
15--What is your favorite season?
Autumn. I love crisp and cool weather, changing leaves, sweaters, and school supplies. Sadly, since I live in Southern California, changing leaves and cool weather are rare and precious. But school supplies are everywhere!
16--How do you like to celebrate your birthday?
The main reason we moved to SoCal was to be near to our three grown children and our grandbaby-on-the-way-who-will-be-here-by-the-time-this-is-published! So, my ideal birthday celebration would be with my husband and all my kids, going out for Chinese food, then eating chocolate fudge cake.
17--What's a recent tv show/movie/book/podcast you highly recommend?
My husband and I have been binging British mysteries—Father Brown, Grantchester, Death in Paradise…I'm open to more!
18--What's your favorite type of cuisine?
Chinese food.
19--What do you do when you have free time?
I love walking and hiking. We have two large dogs, and they need and love their walks. And a brisk walk clears my head, burns off the chocolate fudge cake, and fills my lungs with fresh air. I'm thankful our new neighborhood seems custom built for walking, with curving roads and rolling hills and open space with trails.
20--What can readers expect from you next?
My next novel will be coming in early 2024. Fleeing from the Nazi invasion in 1940, a Dutch refugee is separated from her young son. In London, she desperately searches for her child with the help of a BBC radio correspondent. As German bombs set London on fire, they discover murders flaming among the ashes of the city.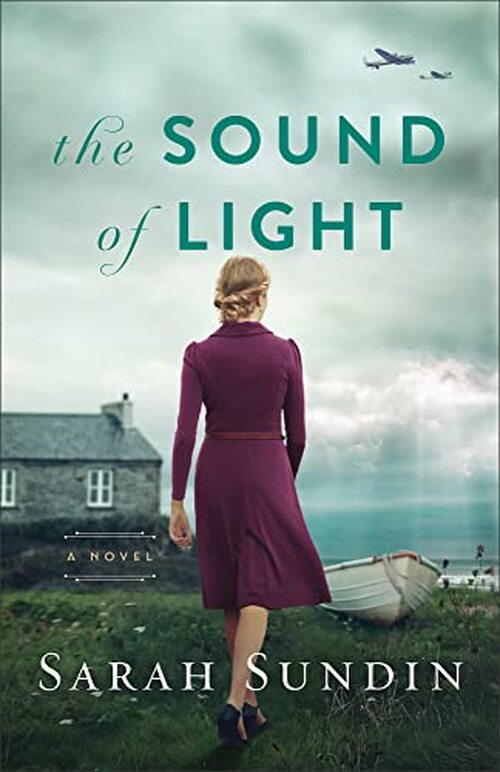 When the Germans march into Denmark, Baron Henrik Ahlefeldt exchanges his nobility for anonymity, assuming a new identity so he can secretly row messages for the Danish Resistance across the waters to Sweden.
American physicist Dr. Else Jensen refuses to leave Copenhagen and abandon her research--her life's dream. While printing resistance newspapers, she hears stories of the movement's legendary Havmand--the merman--and wonders if the mysterious and silent shipyard worker living in the same boardinghouse has something to hide.
When the Occupation cracks down on the Danes, these two passionate people will discover if there is more power in speech . . . or in silence. Bestselling author of more than a dozen WWII novels, Sarah Sundin offers pens another story of ordinary people responding to extraordinary circumstances with faith, fortitude, and hope for a brighter future.
Women's Fiction Historical [Revell, On Sale: February 7, 2023, Hardcover / e-Book, ISBN: 9780800742591 / ]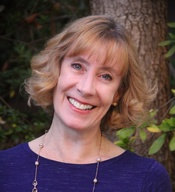 Sarah Sundin is the author of The Sea Before Us and The Sky Above Us, as well as the Waves of Freedom, Wings of the Nightingale, and Wings of Glory series. Her novels have received starred reviews from Booklist, Library Journal, and Publishers Weekly. Her popular Through Waters Deep was a Carol Award finalist, and both Through Waters Deep and When Tides Turn were named on Booklist's "101 Best Romance Novels of the Last 10 Years." Sarah lives in Northern California.
No comments posted.