1--What is the title of your latest release?
2--What's the "elevator pitch" for your new book?
Polio haunted the world for thirty-nine summers, preying on babies, children, and young adults. The heroic men in the race to find the vaccine have gone down in history. But finding polio vaccines actually hinged on the work of equally heroic, perhaps more determined, women. This book is about them.
3--How did you decide where your book was going to take place?
History decided that for me. Once I chose Dorothy Horstmann as my protagonist, I just followed her around. Fortunately, she went to places I've visited and love, San Francisco, New York City, Warm Springs, Georgia, and Copenhagen and Odense, Denmark, to name a few.
4--Would you hang out with your protagonist in real life?
YES! I love her!
5--What are three words that describe your protagonist?
Warm, curious, determined.
6--What's something you learned while writing this book?
I learned how connected we all are. Everyone got into the fight to beat polio: parents of polio patients, the patients themselves, the nurses and physical therapists who figured out ways to rehabilitate paralyzed limbs, moms who went door-to-door to collect funding, and Hollywood celebrities who headlined fundraising dances. Then there were scientists and their parents and wives and children who kept them going, and the scientists' secretaries, statisticians, colleagues, and lab workers and their wives and children who kept them going.
Everyday citizens sent scientists their ideas on how to find the cure, like the woman who knew that poliovirus lurked in either beetles or groundhogs, and the man who was sure it could be cured with dog manure. (Um, no.) What counted was that everyone took part in the battle against polio. There was no small role. Everyone was needed, everyone was connected, as they joined together to battle their common foe.
7--Do you edit as you draft or wait until you are totally done?
I edit as I go, and then I edit some more when I start all over again with each new draft, of which there are many. I love to revise. That's where the magic happens.
8--What's your favorite foodie indulgence?
Reese's peanut butter cups. I'm a cheap date.
9--Describe your writing space/office!
If the weather allows—and it often does in Atlanta—I write in a reclining chair under my writing tree, where cardinals build nests and raise their young right overhead. Birds are my muses.
10--Who is an author you admire?
This is a tough question because I admire so very many authors. But to name two who inspire my own writing: Kate Atkinson and Maggie O'Farrell.
11--Is there a book that changed your life?
The Story of Ferdinand. I treasured it as a kid, loving Ferdinand for his gentleness and loving his mother for letting him be who he needed to be. Reading it made me feel warm and hopeful. I want my books to have that effect on readers.
12--Tell us about when you got "the call." (when you found out your book was going to be published)/Or, for indie authors, when you decided to self-publish.
The brilliant person who would become my new editor called and we talked about my unfinished book. It was a thrill to hear that she was as enthusiastic about Dorothy Horstmann and the race to beat polio as I was. She helped me to think about the story I was writing in new ways, which was really exciting to me. Then other members of the imprint chimed in with their support and I knew my book was going to be in good hands. Such a great feeling!
13--What's your favorite genre to read?
I'm an old English Lit major so I'm drawn to literary fiction. If it's historical literary fiction, all the better.
14--What's your favorite movie?
This is another hard one! I'm just going to blurt out: A Beautiful Day in the Neighborhood. Tom Hanks as Mr. Rogers made me sob.
15--What is your favorite season?
Spring!
16--How do you like to celebrate your birthday?
Surrounded by as many members of my big family as possible, preferably out in nature somewhere.
17--What's a recent tv show/movie/book/podcast you highly recommend?
The book, Lessons in Chemistry, by Bonnie Garmus
18--What's your favorite type of cuisine?
I love farm-to-table cuisine, but my favorite everyday restaurant meal is Mexican. I'm always in search of the perfect mole sauce.
19--What do you do when you have free time?
I walk fast and far, usually with my husband or a friend, during which time I'm on the lookout for birds. (I identify them by their calls.) I also hang out a lot with my daughters and their kids. I love to travel and discover hidden history wherever I go. But I'm content, as well, with watching movies on TV or reading with my cat on my lap and my big dog at my feet. That's pure luxury, to me.
20--What can readers expect from you next?
I write about misunderstood or underappreciated women in history. My next book features both—a famous woman who is misunderstood and another who is underappreciated.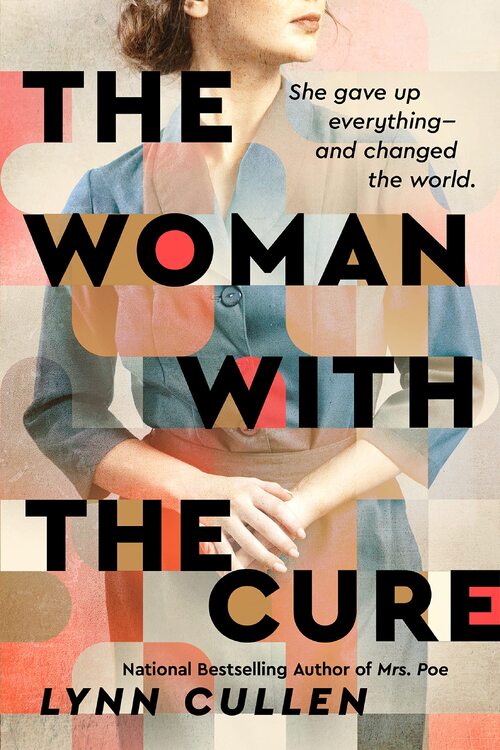 She gave up everything — and changed the world.
A riveting novel based on the true story of the woman who stopped a pandemic, from the bestselling author of Mrs. Poe.
In 1940s and '50s America, polio is as dreaded as the atomic bomb. No one's life is untouched by this disease that kills or paralyzes its victims, particularly children. Outbreaks of the virus across the country regularly put American cities in lockdown. Some of the world's best minds are engaged in the race to find a vaccine. The man who succeeds will be a god.
But Dorothy Horstmann is not focused on beating her colleagues to the vaccine. She just wants the world to have a cure. Applying the same determination that lifted her from a humble background as the daughter of immigrants, to becoming a doctor –often the only woman in the room--she hunts down the monster where it lurks: in the blood.
This discovery of hers, and an error by a competitor, catapults her closest colleague to a lead in the race. When his chance to win comes on a worldwide scale, she is asked to sink or validate his vaccine—and to decide what is forgivable, and how much should be sacrificed, in pursuit of the cure.
Women's Fiction Historical [Berkley, On Sale: February 21, 2023, Trade Paperback / e-Book, ISBN: 9780593438060 / eISBN: 9780593438077]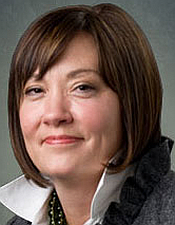 Lynn Cullen grew up in Fort Wayne, Indiana, the fifth girl in a family of seven children. She learned to love history combined with traveling while visiting historic sites across the U.S. on annual family camping trips. She attended Indiana University in Bloomington and Fort Wayne, and took writing classes with Tom McHaney at Georgia State. She wrote children's books as her three daughters were growing up, while working in a pediatric office and later, at Emory University on the editorial staff of a psychoanalytic journal. While her camping expeditions across the States have become fact-finding missions across Europe, she still loves digging into the past. She does not miss, however, sleeping in musty sleeping bags. Or eating canned fruit cocktail.
Lynn Cullen's recent novel, Mrs. Poe, a national bestseller, has been named a Target Book Club Pick, an NPR 2013 Great Read, an Oprah.com "Book that Makes Time Stand Still," a People pick, and an Indie Next List selection. Her current release, Twain's End, called "reputation squaring...incendiary" by the New York Times and "intelligently drawn" by Library Journal, is an Indie Next selection, People Book of the Week, and 2016 Townsend Prize finalist. Cullen, named "the Bronte of our day" by the Huffington Post, now lives in Atlanta surrounded by her large family, and, like Mark Twain, enjoys being bossed around by cats.
No comments posted.