Instead of trying to find your perfect match in a dating app, we bring you the "Author-Reader Match" where we introduce you to authors you may fall in love with. It's our great pleasure to present Elisse Hay!
Writes:
Romantic fantasy that highlights healthy relationships and real struggles in a fantastical, and lighthearted, way is my jam.
Something Wicked is my urban fantasy series. It's one dash righteous indignation, half a cup of grudging trust and a pinch of goodness, heated over a high flame to boiling point and stirred by mystery. Serve with sighs.
About:
Hailing from Australia, I'm found most often with a coffee in one hand and a book in the other. It's my firm belief that interacting with humour and kindness is a life skill—and so is knowing when to unleash the snark. My favourite things are hanging out with my humans and playing the nerdiest games possible, ideally at the same time.
I'm looking for readers who enjoy:
First person perspective fantasy
Frequent, unapologetic sass and spice
Loving, healthy relationships, both romantic and platonic
Authentic, relatable characters
Humour that punches up
Readers who have:
What to expect if we're compatible:
Tension, banter, and trust that's earned
You'll want to know whodunit. But you might be afraid of the answer, too.
Walk Melbourne's streets and use Australian slang. I'm sorry or you're welcome.
Beautiful moments of vulnerability that aren't always comfortable or easy, but are always treated with respect.
High energy, high stakes escapades underscored by laughs
What to expect once you become a fan
Updates on new releases and book snippets
Memes, interspersed by pet photos
Local and ethical art and/or swag
Something Wicked #1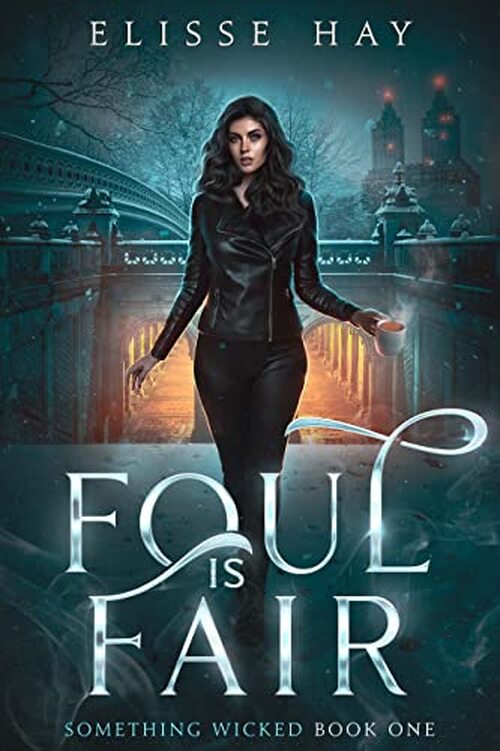 I like my monsters like my coffee—strong, hot, and not trying to kill me.
I'm done with hunting down supernatural criminals. Fighting for my life everyday gets old. So, career change. Social worker for supernaturals is a way to use my skills in a no risk environment. Right?
Wrong.
It turns out the last witch in my role was slaughtered by a lycanthrope—and the prime suspect is my client who happens to be pure, forbidden deliciousness. Totally irrelevant. I get paid to support the vulnerable, not lust after them. Or assume they're guilty unless proven innocent.
But the cops are outgunned. The wizards are morally bankrupt. And the lycans are concealing information.
There's someone powerful, clever, and armed with inside knowledge who's getting rich running drugs. Someone lurking behind a network of faeries and lycanthropes. Someone corrupt enough to kill to keep their secrets.
I'm a witch. I'm not going down without a fight.
Fantasy Urban [City Owl Press, On Sale: January 24, 2023, e-Book, ISBN: 9781648981968 / ]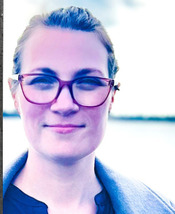 Elisse Hay lives, works and learns on the Wadawurrung lands of the Kulin Nation. She acknowledges that the First Nations' people have a deep and magical connection to their lands, which they have never ceded.
1 comment posted.