1--What is the title of your latest release?
Two novellas in one book: A Chance Inheritance plus The Third Wish
2--What's the "elevator pitch" for your new book?
A Chance Inheritance: What happens when three cousins are thrown together to run a beer, bait and bologna shop because of a chance inheritance in Catfish, Texas. The Third Wish: Jessica made three wishes when she was eight years' old. Meeting her father was the third one, but twenty years later it came with some extra baggage in the form of Rocky Rycroft.
3--How did you decide where your book was going to take place?
A Chance Inheritance: Catfish, Texas is a fictional town, but it's right on the Red River, and being from that area, I know the place very well. The Third Wish: Set in east Texas and Panama City Beach, Florida. Both are places that I love and have visited several times.
4--Would you hang out with your heroine in real life?
Oh, yes. It was very hard to leave my characters behind when I had to finish the novellas.
5--What are three words that describe your hero?
A Chance Inheritance: Chris Adams, patient, romantic, sexy. The Third Wish: Rocky Rycroft, determined, sexy and impatient.
6--What's something you learned while writing this book?
I learned something from each of the characters in both novellas, but mostly that everything happens for a reason and when it's supposed to happen.
7--Do you edit as you draft or wait until you are totally done?
Both. I edit as a draft and then Mr. B, my retired English teacher husband, does an edit for me, and then I edit one more time before I send it in. After that, there are three developmental edits, copy edit, proof edit and one final one.
8--What's your favorite foodie indulgence?
Hamburgers. I'm a cheap date.
9--Describe your writing space/office!
I have my own office in my house. There's an eight-foot desk attached to the wall with two computers on it, plus lots of room for my research materials. Two recliners and the walls are covered with framed book covers.
10--Who is an author you admire?
Nora Roberts.
11--Is there a book that changed your life?
That would be The Godfather.
12--Tell us about when you got "the call." (when you found out your book was going to be published)
That was in 1997, twenty-five years ago. I had been trying to get a toe in the publishing world for almost twenty-five years, so when the call came, I thought someone was playing a joke on me.
13--What's your favorite genre to read?
I'm an eclectic reader who will read anything by Faulkner, to Nora Roberts, to Sue Grafton, to the back of the Cheerio's box.
14--What's your favorite movie?
That would be either Steel Magnolias or Sweet Home Alabama.
15--What is your favorite season?
Spring.
16--How do you like to celebrate your birthday?
Shhh…I don't have those things anymore.
17--What's a recent tv show/movie/book/podcast you highly recommend?
Justified or Longmire.
18--What's your favorite type of cuisine?
Just plain old home cooking.
19--What do you do when you have free time?
Plot another book.
20--What can readers expect from you next?
THE DEVINE DOUGHNUT SHOP (women's fiction), Feb. 14: ONE HOT COWBOY WEDDING (reissue), April 11: THE MOTHER'S DAY CROWN (ebook novella), April 25: CHASING DREAMS (Audible Original), May 12: THE WEDDING GIFT, (anthology of three of my novellas) July 27: THE LUCKY SHAMROCK (women's fiction), July 4: A Christmas book that's untitled, Sept. 26: ON THE WAY TO US (reissue), Dec. 26.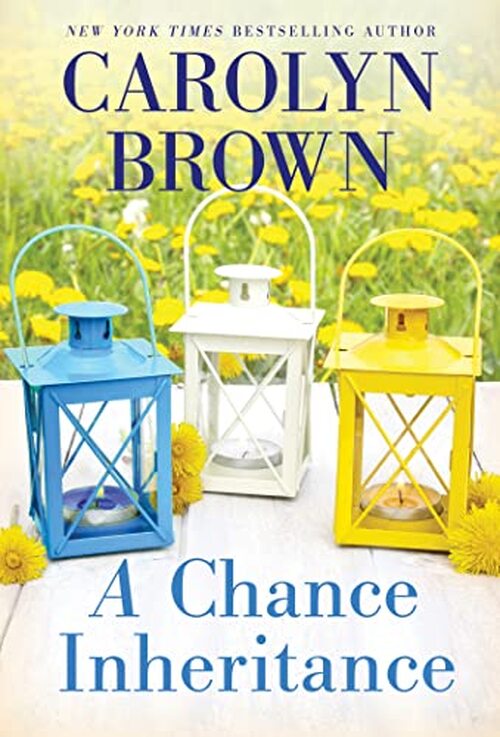 Upon inheriting their sassy grandmother's home and family bait shop, three cousins—Lanie, Jodi, and Becky Cornell—return to Catfish, Texas, looking for a fresh start. Turns out living as roommates in Granny Lizzie's tiny two-bedroom house and running the Catfish Fisherman's Hut isn't at all like the idyllic summers they spent as children on the banks of the Red River. The days are long and hot, the tourists demanding and rude. And then there's Chris Adams, a local river guide who seems to have eyes only for Becky.
But Lizzie's death has set in motion a chain of events that will cause a new generation of Cornell women to come together. And thanks to this chance inheritance, some local fishermen, and the love of their grandmother, the Cornell cousins discover that sometimes an ending is really the beginning of a brand-new happily ever after.
Small Town | Women's Fiction Contemporary [Sourcebooks Casablanca, On Sale: January 10, 2023, Mass Market Paperback / e-Book, ISBN: 9781728249711 / eISBN: 9781728249735]
A Sweet and Sassy Southern Fiction Novella
When she was eight years old, Jessica Graham made three wishes: that she wouldn't always be the tallest kid in the class, that she would find a big conch shell on the beach, and that she would finally meet her father someday. Jessica's wishes never came true, but twenty years later, when she finds her mother's old love letters, she has a chance to make the third wish a reality.
Jessica travels to Florida to find her father but their reunion is interrupted by his arrogant junior business partner, Rocky Rycroft. Indignant, Jessica goes back to Texas, and is surprised when Rocky follows her home. He tells her it's because her father wants to learn more about her, but all of her friends insist his interest is more personal than that.
Jessica was looking for her father, not love. Could she now possibly have both?
Women's Fiction Contemporary | Small Town [Sourcebooks Casablanca, On Sale: January 10, 2023, e-Book, ISBN: 9781728242767 / eISBN: 9781728242767]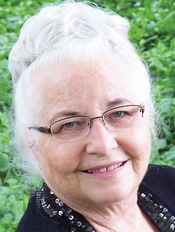 Carolyn Brown is a New York Times, USA Today, Wall Street Journal, Publisher's Weekly and #1 Amazon and #1 Washington Post bestselling author and a RITA finalist. The author of more than 100 novels, she's a recipient of the Bookseller's Best Award, and the prestigious Montlake Diamond Award, and, also a three-time recipient of the National Reader's Choice Award.
Brown has been published for more than 20 years, and her books have been translated 19 foreign languages. They've also been published in both book club editions and large print, and many are available in audio format. She and her husband live in the small town of Davis, Oklahoma, where everyone knows everyone else, as well as what they're doing and when—and they read the local newspaper on Wednesday to see who got caught. They have three grown children and enough grandchildren to keep them young.
When she's not writing, Carolyn likes to plot new stories in her backyard with her tom cat, Boots Randolph Terminator Outlaw, who protects the yard from all kinds of wicked varmints like crickets, locusts, and spiders.
2 comments posted.