1--What is the title of your latest release?
2--What's the "elevator pitch" for your new book?
EXES AND O'S is about a romance book obsessed influencer who, after being inspired by her grandmother's second chance love story, is determined to get one of her very own. She goes back through all of her exes in order to find out if her past may be in her future with a little help from her tattooed, firefighter roommate who doesn't believe in love.
3--How did you decide where your book was going to take place?
Boston is where SET ON YOU (the first in the series) takes place. To be honest, I choose Boston because Chris Evans is from there (lol).
4--Would you hang out with your heroine in real life?
I would absolutely love to hang out with Tara! I think we would be great friends and bond over all things romance.
5--What are three words that describe your hero?
Broody, meticulous, loyal
6--What's something you learned while writing this book?
EXES AND O'S was very difficult for me to write. For some reason, it took me a long time to figure out the characters and the sequence of the plot. However, I learned that taking breaks to refill the creative tank is absolutely crucial. Breaks allowed me to see the manuscript with fresh eyes and ultimately make it what it is today.
7--Do you edit as you draft or wait until you are totally done?
It depends on the book! I went back and edited EXES AND O'S countless times throughout the writing process.
8--What's your favorite foodie indulgence?
Potato chips (like Tara)
9--Describe your writing space/office!
My office is clean, light, minimalist, with pops of bright pastel colors. I find it so soothing to write in.
10--Who is an author you admire?
I admire all authors, but in particular, I have always fangirled over Christina Lauren. They consistently write amazing romances. They aren't afraid to try new things. And they are so wonderful to other authors and their fans.
11--Is there a book that changed your life?
The Simple Wild by KA Tucker made me fall in love with enemies to lovers romances…and ultimately inspired me to write one myself!
12--Tell us about when you got "the call." (when you found out your book was going to be published)
When my agent called to tell me Berkley had made an offer on my book, I screamed, judo-kicked the air, and proceeded to star fish on the floor in my office fanning myself amongst a pile of Berkley trade paperbacks. Berkley had always been my dream publisher and I was so beyond floored that my books would be published with them. Then I celebrated with a sushi dinner!
13--What's your favorite genre to read?
ROMANCE (contemporary)
14--What's your favorite movie?
About Time (a British time travel romance)
15--What is your favorite season?
Summer! I love sun and warmth, which is scarce here in Canada
16--How do you like to celebrate your birthday?
I'm not picky, so long as it involves good food and cheesecake!
17--What's a recent tv show/movie/book/podcast you highly recommend?
I recently watched and loved From Scratch on Netflix. It'll hit you right in the FEELZ.
18--What's your favorite type of cuisine?
It depends on my mood, but I never say no to poutine (a Canadian dish)
19--What do you do when you have free time?
I binge watch trashy reality television
20--What can readers expect from you next?
Look out for the third book in the influencer series. It's Melanie's story!
The Influencer Series # 2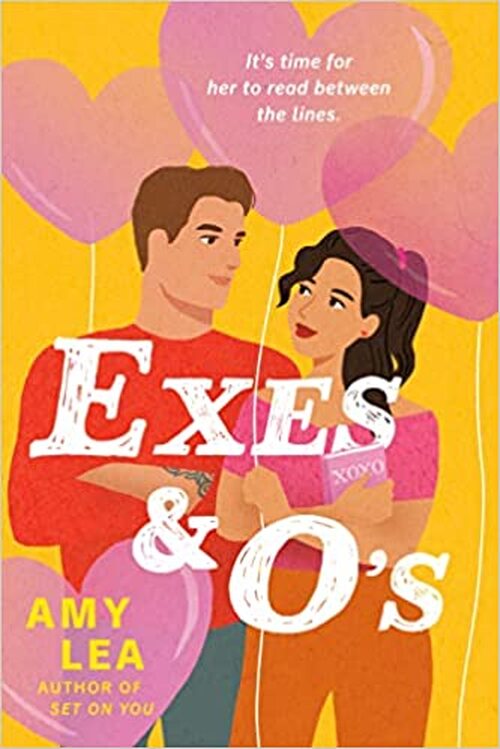 Romance book connoisseur Tara Chen has had her heart broken ten times by ten different men—all of whom dumped her because of her "stage-five clinger" tendencies. Nevertheless, Tara is determined to find The One. The only problem? Classic meet-cutes are dead, thanks to modern dating apps. So Tara decides to revisit her exes in hopes of securing her very own trope-worthy second-chance romance.
Boston firefighter Trevor Metcalfe will be the first to rush into a burning building but the last to rush into a relationship. Love just isn't his thing. When his new roommate Tara enlists him to help her reconnect with her exes, he reluctantly agrees. But Tara's journey is leading him to discover his own new chapter.
The more time they spend together, the more Tara realizes Trevor seems to be the only one who appreciates her authentic, dramatic self. To claim their happily ever after, can Tara and Trevor read between the lines of their growing connection?
Romance Comedy | Multicultural Romance [Berkley, On Sale: January 10, 2023, Trade Paperback / e-Book, ISBN: 9780593336595 / eISBN: 9780593336601]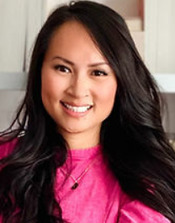 Amy Lea is a Canadian bureaucrat by day and contemporary romance author by night (and weekends). She writes laugh out loud romantic comedies featuring strong heroines, witty banter, mid-2000s pop culture references, and happily ever afters.
When Amy is not writing, she can be found fan-girling over other romance books on Instagram (@amyleabooks), eating potato chips with reckless abandon, and snuggling with her husband and goldendoodle.
3 comments posted.