1--What is the title of your latest release?
2--What's the "elevator pitch" for your new book?
A deaf woman fleeing from unspeakable acts seeks shelter in a rural Pennsylvania town, sets into motion a chain of events fueled by secrets from her past, and the shameful history of the residents as well. The morning a dead body is found outside the local church, life as the town knows it is forever changed.
3--How did you decide where your book was going to take place?
I'm drawn to returning to the area I grew up in all my stories. It's a small, isolated town in Northeastern Pennsylvania where time seems to stand still. Winters are hard and most people in the area make a living with their hands. Farmers, truck drivers and meat packers at the local slaughterhouse. This is the same region that my debut book, Deep Winter, was set, and a few characters from that novel return to this story and play pivotal roles.
4--Would you hang out with your protagonist in real life?
Absolutely. Cap is a flawed character who struggles with his faith and addiction, and I can relate to him as I struggle with these issues as well. He's humble, cares about his community, and sarcastic. I'd love to sit with him at the Friedenshutten Cafe, drink some coffee and eat a slice of homemade rhubarb pie.
5--What are three words that describe your protagonist?
Flawed. Damaged. Kind.
6--What's something you learned while writing this book?
Crows hold funerals for their dead and when mating, they often stay together for life, separating only at death.
7--Do you edit as you draft or wait until you are totally done?
I handwrite the first draft of all my novels in Rhodia notebooks and don't like the distraction of editing. I love the process of using pen and paper to create my first foray into a new story. The words flow easier for me and feels organic. I work off a pretty detailed outline that I sometimes stray from and expand upon, but the essence of the story stays the same. Then I input the handwritten manuscript into a Word doc and edit/rewrite/polish twenty plus versions, and I love the editing process as much as taking the very first pass.
8--What's your favorite foodie indulgence?
Nothing beats taking out my thirty-year-old aluminum Grumman dinghy out into Cascade Bay, hauling up my Dungeness crab traps, and cooking up a boil of crab, red potatoes, corn and sausage. From sea to table in thirty minutes.
9--Describe your writing space/office!
Outside and amongst the trees. I live on remote Orcas Island (pop. 3,700), which is a magical place to call home. I feel so incredibly fortunate to live here. There are three spots where I like to work, all of them in the open air—in the shadow of the Rosario Mansion, built in 1905, preferably on my usual chair that overlooks Cascade Bay; at the park in front of Indian Island nestled in Fishing Bay, which some claim is an energy vortex; or on a bench in the Eastsound Library Park. When it's raining or too cold, I'll grab a table inside the library itself.
10--Who is an author you admire?
Larry Brown. In my opinion, the man is the King of Grit Lit. His writing is poignant, powerful, violent, and real. Many compare Brown to William Faulkner, and I wouldn't disagree. The characters Larry Brown created feel like flesh and bone that don't just step off the page, they kick down the door and barge into the room. He did not attend college. Opted instead to join the Marines. Brown worked as a carpenter, lumberjack, convenience store employee, carpet cleaner and hay hauler before becoming a firefighter. He didn't publish his first novel until he was almost forty after eight long years of rejection. Brown died too damn young, but left behind six brilliant novels, three books of short stories, and a memoir.
11--Is there a book that changed your life?
This one is a toss-up. It's between Larry Brown's Joe and Father and Son. Both novels walk the tightrope over destruction and violence, and compassion and compulsion. His characters are riveting; their stories raw and often festering. After reading these two books, I understood that there were different ways to tell a story. Different ways to write a story. And there are different and sometimes difficult stories to tell.
12--Tell us about when you got "the call." (when you found out your book was going to be published)/Or, for indie authors, when you decided to self-publish.
Public libraries seem to be my lucky rabbit's foot. I was at the West Hollywood Library when I got the call from my agent, telling me that Penguin Books made an offer on my debut novel, Deep Winter. I was writing at the Orcas Island Library when I received the news that my second book, The Guilt We Carry, sold to a publisher. And my latest novel, Come Away From Her, sold during COVID, so I was at home, sitting on my porch looking over the Puget Sound, and writing in a notebook.
13--What's your favorite genre to read?
I'll take a well-written thriller any day of the week.
14--What's your favorite movie?
Blue Velvet by David Lynch. Hands down.
15--What is your favorite season?
Another toss-up. Between fall and winter. But if push comes to shove, I guess I'd take a winter's day over any other day of the year.
16--How do you like to celebrate your birthday?
I don't like to celebrate my birthday.
17--What's a recent tv show/movie/book/podcast you highly recommend?
Somebody Somewhere, Old Henry, The Push, and Smartless
18--What's your favorite type of cuisine?
Japanese
19--What do you do when you have free time?
Crab. Ride the inter-island ferry. Hike Mountain Lake or around Cascade Lake. All the above while listening to French electronic music (Chinese Man, French 79, Doctor Flake, La Femme, Inigo Montoya, Lescop).
20--What can readers expect from you next?
I'm finishing up a novel set in the late 1700's centered on a German Mennonite family grappling with a murder committed by one of their own children. It's Bad Seed meets The Revenant.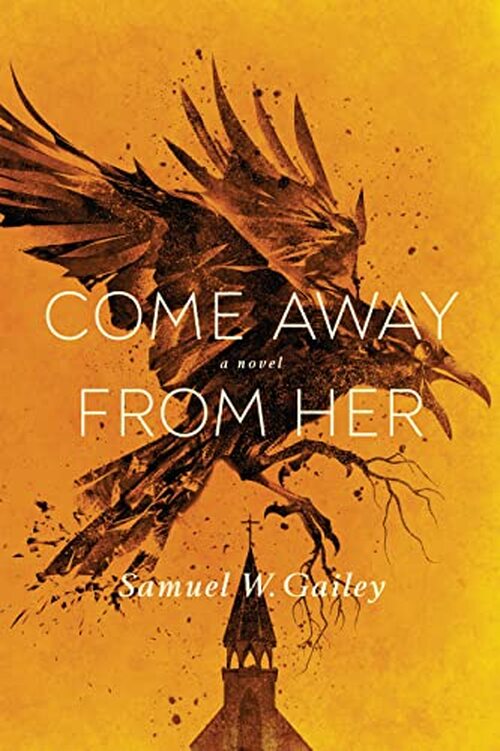 COME AWAY FROM HER is a boldly written mystery-suspense novel set in the rural town of Black Walnut. The story revolves around the arrival of Tess, a deaf woman running from her past, who unwittingly sets into motion a chain of disturbing events as she is forced to share her secrets with the strangers around her. Her presence upsets the status quo for the townspeople, none more so than for Cap, the pastor of the local church whose life has been marred by substance abuse and tragedy. The morning that Cap discovers a dead body outside the church, life as the town knows it is forever changed.
In the vein of Big Little Lies, the identity of the victim is concealed until the climatic end of the story, but everyone in town, including Cap, has a motive. There is Maggie, an unmoored woman who numbs reality with pharmaceuticals and strange crimes; Wade, whose philandering ways are town gossip; Butch, a teenager struggling over his parent's divorce and his own identity; and Robin, who is desperate for a way out of her marriage to Chuck, a violent man driven by ignorance and self-loathing.
Written in Gailey's critically-acclaimed style described by the NY Times as "Beautiful and brutal," portrays its characters with compelling nuances, peeling back layer after layer until we discover the truth about the murder and its aftermath in a series of brilliant twists.
Mystery | Suspense [TouchPoint Press, On Sale: January 10, 2023, Paperback / e-Book, ISBN: 9781956851328 / ]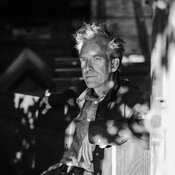 Samuel was raised in a small town in northeast Pennsylvania (population 379) and now resides on remote Orcas Island. His writing has been compared to Steinbeck and Cormac McCarthy and been praised by the NY Times, Publisher's Weekly, Kirkus, Esquire and more. His novels are intriguing studies of human nature and portray how the simplest twist of fate can alter and shatter lives. His central characters are flawed but deserving of redemption.
Internationally, his novels, The Guilt We Carry (Une Question de Temps) and Deep Winter have been translated into French by Gallmeister Editions. Gallmeister, devoted to the translation of American literature, publishes authors Gabriel Talent (My Absolute Darling), Craig Johnson (Longmire), Larry McMurtry (Lonesome Dove), Larry Watson (Montana 1948), and Kurt Vonnegut.
1 comment posted.