1--What is the title of your latest release?
2--What's the "elevator pitch" for your new book?
A corporation's popular brain-modification technology is eradicating socially unacceptable behavior in 2126 New York City. When a college student and a government-labeled terrorist discover the truth of what's happening inside people's heads, they fight to preserve their free will and the future.
3--How did you decide where your book was going to take place?
In setting my book 100 years in the future, I thought carefully about what would change and what might remain the same. It was central to my story that my main character, Leandrea, be in college. I went to Barnard College/Columbia University in New York City. I liked the idea that Columbia University would endure, and I put Leandrea into places that I inhabited and explored in college and imagined what they might be like, and whether they would even exist, in 2126. In the same way that civilizations have always exploited existing infrastructures, I built future NYC on top of existing NYC. A complex city like New York is ripe for speculative futures. One imagines how things like climate change will impact a city that depends so heavily on infrastructure like a subway system not being under water.
4--Would you hang out with your protagonist in real life?
Totally. Leandrea grows a lot as this book progresses. She's a good person who wants to make the world a better place, but she feels helpless to do anything. Like many college-age people, she's just discovering her own power and it's an exciting journey to be on. Plus, she could definitely use some friends who are unmodified like her, and trust me, I wouldn't let REINCEPTION go anywhere near my brain.
5--What are three words that describe your protagonist?
Tenacious, empathic, genuine
6--What's something you learned while writing this book?
This book is based on current scientific research around brain and habit modification. I learned a lot about technology currently being developed that impacts how we think, feel, and behave. The technology is incredibly promising, but in REINCEPTION I explore the unintended consequences of taking things too far.
7--Do you edit as you draft or wait until you are totally done?
Both. I try hard to get the book completed before I edit, but I can't help myself—I often go back and rewrite things as I go along. I also do a lot of pre-writing in my head so that by the time I put something on the page, I've already done a lot of iterating and it's well-baked. I have also historically been a pantser and the more my writing matures, the more I realize the importance of outlining. The better the outline is, the less reworking I have to do.
8--What's your favorite foodie indulgence?
This is so weird, but I'm kind of obsessed with artichokes. I wouldn't recommend eating them at the keyboard, but I'll take them prepared just about any way but they have to be fresh, not canned or frozen.
9--Describe your writing space/office!
My office is a large space that was converted from a garage, so there's plenty of room to move around and space for my desk, some conversation chairs and a sofa. Usually, I draft on the sofa and edit at my desk. The chairs are often occupied by my dogs even though they aren't allowed in there. Also, my family is in the art business, so I'm fortunate to be surrounded by the most incredible and inspiring art.
10--Who is an author you admire?
Wow. It's kind of impossible for me to narrow it down to one, but my heroes of the moment are Andy Weir and Blake Crouch. They are so inventive, and they create such compelling stories and characters. Weir makes me laugh and cry…in sci-fi novels! And Crouch makes me bite my nails and keep the lights on at night. Margaret Atwood is also an enduring hero. There aren't so many female sci-fi writers and she's just at a whole other level.
11--Is there a book that changed your life?
The Outsiders by SE Hinton is the first book I remember being obsessed with. It was the first young adult novel I read that I felt accurately captured what it felt like to be a teenager. The fact that the author was a teenager when she wrote it made writing a novel feels attainable. That's when I fell in love with YA, and I've never stopped loving it.
12--Tell us about when you got "the call." (when you found out your book was going to be published)/Or, for indie authors, when you decided to self-publish.
My book was picked up as the result of a #PitMad competition. I hate the pitching process and forced myself to do the competition to hone my craft. I'm so glad I did! Michael Dolan at Winding Road Stories requested a full and got back to me quickly. I had interest in the book from several agents, but they all wanted me to rewrite it with either a younger MC so the novel was more squarely YA or age it, so the novel was adult. Michael was the first editor to really share my vision for the story. Rather than asking me to fundamentally change it, he helped me make the best version of the story I wanted to tell. It was so exciting not just to have the book get picked up, but also to find someone who shared my vision.
13--What's your favorite genre to read?
I read across genres and will read just about anything that's well-written. The only genre I normally don't read is romance, but I will read other genres with romantic elements. And I'll read anything with a vampire in it if it's funny.
14--What's your favorite movie?
If I have to pick just one, it would be Excalibur, but my other movies on repeat are Blade, Bill & Ted's Excellent Adventure, The Highlander (that soundtrack!).
15--What is your favorite season?
Fall.
16--How do you like to celebrate your birthday?
My birthday is just after the 4th of July, so usually, we celebrate a couple of days early with fireworks.
17--What's a recent tv show/movie/book/podcast you highly recommend?
I loved Kill the Prince by Dan Fogarty. It's about an MMA fighter with brain trauma who no longer knows what's real and what's in his head. It's not a book that I'd normally have picked up, but I really loved it. Top-notch character development and writing. I also enjoyed Dirt Road Home by Alexander Nader. It's a young adult novel about a boy with a troubled mom who moves from Detroit to rural Tennessee, where he finds love and acceptance. It's kind of just a good old-fashioned coming-of-age novel and reminded me a lot of The Outsiders with its male, car-loving MCs, and straightforward narrative.
For podcasts, I adore Ologies with Alie Ward. I learn so much and she's friggin' hilarious.
18--What's your favorite type of cuisine?
All cuisines are my favorite. I love food—except Okra.
19--What do you do when you have free time?
Write, of course, and if I'm traveling, scuba diving is my happy place.
20--What can readers expect from you next?
REINCEPTION is a trilogy, so I will be working on book 2 shortly—it's currently in the outlining stages. I also have a completed YA alien invasion novel that I'm cleaning up for pitching, and I'm working on an adult thriller as well.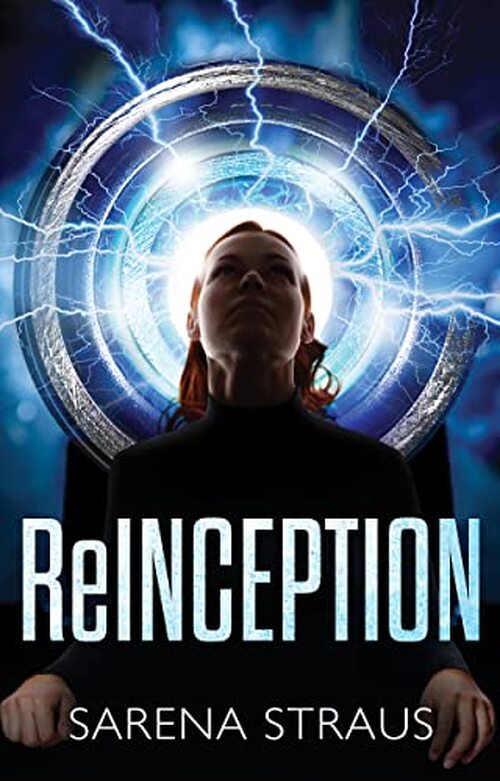 A corporation's immensely popular technology can rewire your brain to rid you of any bad habits or unwanted impulses in 2126 New York City. The government is using ReInception in a supposed attempt to rid society of criminal behavior one brain at a time. But when a college student and a government-labeled terrorist discover the truth behind what's happening in people's head, they are ready to risk their lives to preserve their free will and the future of society.
Fiction Adventure | Science Fiction [Wind Publications, On Sale: October 25, 2022, Paperback / e-Book, ISBN: 9798986604336 / ]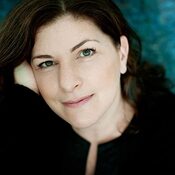 From 1995-2000, Sarena Straus was a prosecutor at the office of the District Attorney, Bronx County. In her last few years with the office, Sarena prosecuted felonies in the Domestic Violence/Sex Crimes unit, where she achieved an 80 percent conviction rate prosecuting homicides, sex crimes and child abuse cases. She appeared in the Discovery Channel documentary, Crime and Justice, The Bronx.
've gone on to publish numerous legal articles and works of poetry, and I was an editor for a legal magazine. For a few years, I was also a talking head, commenting on current criminal cases in the media on tv and radio.
Today, she lives in the Hudson Valley, NY with her husband, two children (also budding writers), two naughty Labrador retriever ladies, and two barn cat boys. She's now working on sequels to her debut novel ReInception and will keep readers posted about them on her website.
When not writing or lawyering, she loves to scuba dive, take photographs, and travel off the beaten path. She'll swap diving or courtroom stories with you all day long or happily talk to you about books–writing them or reading them!
No comments posted.