Excerpt from THE INNOCENT ONE by Lisa Ballantyne Copyright © 2022
PROLOGUE
Frankie walked to work, enjoying the early morning air, unaware that today was the day she was going to die. She often went into work this early, when the throng of gawky students was still asleep, but these past few weeks she'd made a point of it because it was the coolest part of the day. She would let herself into her office in the Classics building and plunge into her book on the Macedonian conquest of the Persian Empire. It was due to be published in November and she hoped to present it before then, a keynote speech at Princeton University.
It was going to be another searing hot day and already it was clammy, a film on her skin. She wore a long, loose skirt and flat sandals. It was just over an hour's walk from the riverside cottage she shared with her husband, Jon, just off Fen Road; the rooms small and dusty, the back garden long and semi-wild, leading right down onto the banks of the Cam. Early afternoon she would walk home again, let Artemis out, and eat lunch at the bottom of the garden, waving away hoverflies and looking at the gnarl of bramble. Artemis was her blonde beagle, named after the Goddess of the Hunt, but, even though she was a pedigree, at twelve years old she no longer showed any interest in hunting. She barely opened her eyes if a squirrel came into the garden, and even a rabbit spied on a walk failed to incite any enthusiasm for a chase. Artemis seemed to have decided that she had run after her last rabbit some time ago; Frankie considered that thought probably came to everyone eventually. Jon was away with work again – three or four countries in a row this time – Malaysia, Singapore and . . . somewhere else. Frankie couldn't remember the last one. She wasn't inconsiderate, but international travel was a constant thing for Jon and after a while she lost track. She was sure he had been due home last night, but he hadn't appeared, and so she expected he was probably in the air just now, sipping a blended malt from a plastic glass while scanning a journal on quantum electronics. Jon was Professor of Electrical Engineering, his office just a thirty-minute walk from hers, but he was always away 'doing deals' with one foreign university or another, in the Far East or North America. She was used to him being gone. They had been married for fifteen years and she still loved him, but it was easier to love him while he was away. Jon hadn't always been faithful. He was older than she was, by eleven years, but his energy was expansive. Jon, dark-eyed, dark-haired even in his mid-fifties, burst into any room demanding all attention. He was six-foot two, but seemed to take up an even larger metaphysical space. He had absolutely no insecurities. In that sense, he was quite a good advertisement for the potential of positive self-esteem, or the public school system, whichever way you looked at it. Young women seemed to accept that he was as attractive as he proclaimed; he had risen in the ranks academically – professor by the age of forty-two – and now in the university leadership.
Unless Jon returned, she might have a few friends over later to drink sangria as the sun went down. Sangria from the Latin, sanguis, for blood. They could bring their swimsuits and take a dip in the Cam. It was delicious to swim in the river at this time of year. She liked to swim out to the deepest point and then slip her swimsuit off underwater. It was uniquely liberating.
A group of early rowers passed and Frankie paused to watch them, even though she had seen them many times. This group were all women. There was almost no breeze and so the Cam was grey-brown, ripples catching the new pink light in scales, like snakeskin. The boat cut through it, even and straight. The rowers' easy rhythm set her up for the day and Frankie unconsciously found their timing as she continued her walk. She would get her work done and then sit at the bottom of her garden and call her mother, which she did every Wednesday without fail. Frankie was from Liverpool originally and her mother, Bridget, still lived in Kirkby, Merseyside. She was eighty-three, five-foot three, and still went to bingo under her own steam every Tuesday evening. Frankie was one of eight – four sisters, three brothers – and had been her mother's fifth child. When they spoke, Frankie's Scouse accent unconsciously came back, thick and guttural. When she spoke to Jon, or her students and friends in Cambridge, it was smoothed and rounded, like a piece of glass washed by the ocean. She had been in Cambridge since she left Liverpool at the age of eighteen, and it was hard to keep a grasp on her short vowels. They were all but lost now, to everyone but her mother.
While Frankie had felt an oddity at University of Cambridge for a long time – working class in a sea of quaint academics and awkward public school students – she often attested her wish to study Classics here with her background in Merseyside. The noisy pack of her family meant she had all the grounding she needed in Greek drama before she'd even read The Iliad, which she had, on a whim when she was fourteen, while all her friends were drinking in the park.
As Frankie turned onto Turpington Street, the bakers had just opened and the sweet smell of fresh bread stopped her in her tracks. She bought a hot roll wrapped in a paper bag and carried it in two hands, her pace quickening with anticipation, feeling the sweat at the small of her back soaking through the waistband of her skirt.
Frankie used her key to enter the Classics building. It was just after six now and the cleaner would not arrive until six thirty. She took the stairs, fanning herself lightly with her hand. If she could summon the courage later in the morning, she would speak to Dean Winters about the Princeton trip. She was already booked into the conference, but the Dean was begrudging of the funding and it seemed as if Frankie might have to pay for it herself. Jon stayed in five-star hotels wherever he went, and spoke on his return of massages in his room administered by lithe, young women who barely spoke English. Frankie couldn't even persuade her boss to fund her economy flight to Newark and then three nights at a Motel 6.
The arts entertain, but science educates, was one of Jon's proclamations that infuriated Frankie. Jon thought it fitting that the bulk of university and government funding went to science and engineering. Frankie had argued with him countless times. The Ancient Greeks had had a dazzling knowledge of the universe, and their intricate theories of physics, astronomy, chemistry and biology were the very foundation of science. The arts gave birth to science and engineering but now were cast aside as fluff and nonsense.
At the top of the stairs, she paused and touched her moist brow with the back of her hand. It was a relief to be inside, alone, and soon to be deep into her book. She would break open her roll and watch the steam rise from the pores of the dough.
She took out her key and, as she did so, the bag with the hot roll fell to the floor. It was only when she bent to pick it up that she noticed the door to her office was already ajar. She might have forgotten to lock it, or else Harvie, the janitor, might have been in overnight – worried about squirrels chewing the electric cables in the roof again.
Bringing the warm paper bag to her nose, she smelled the hot bread and saliva flooded her mouth. She shouldered the door open.
Frankie took a sharp intake of breath. Something was wrong, although she couldn't say what. She pinched her lips together, noticing that the large chunk of ornamental agate that sat on the middle of her bookshelf was missing.
It was her focal point when she was working. She would look up and admire it, with its ancient crystalline structures in brown, green and purple. Hand-sized and heavy as a bowling ball, it only moved when she stood on a chair and took it down to wash it. Dust dulled the sparkle and so Frankie would wash it every now and again, careful not to crack the porcelain sink in the bath- room with its heavy, jagged stone.
Frowning at the bare shelf, Frankie stepped inside. The door fell silently closed behind her and she turned quickly, hearing the lock click.
At first she smiled, but it fell from her lips. She felt the emptiness of the building, heard the electric hum of the strip lights. She thought about running or shouting out, but he was standing in front of the door and there was no one to hear her.
Professor Frances Isabel Owen, who was forty-three years old with not a single grey hair; who was a European authority on the Achaemenid Empire; who liked swimming in the river at the bottom of her garden. Frankie, who had size-five feet and had to speak to her mother this afternoon. Frankie, who needed to be home at two to let Artemis out to relieve herself; who had so much more life to live, looked straight into the face of the man who was about to kill her.
It was a terrible thing to know you were going to die and not be able to do anything to prevent it. She tried anyway, raising up her hand to protect herself (still holding the paper bag with her warm breakfast roll, as if it was the magic shield given by Athena to Perseus) but then her finger was smashed and her own blood blinded her.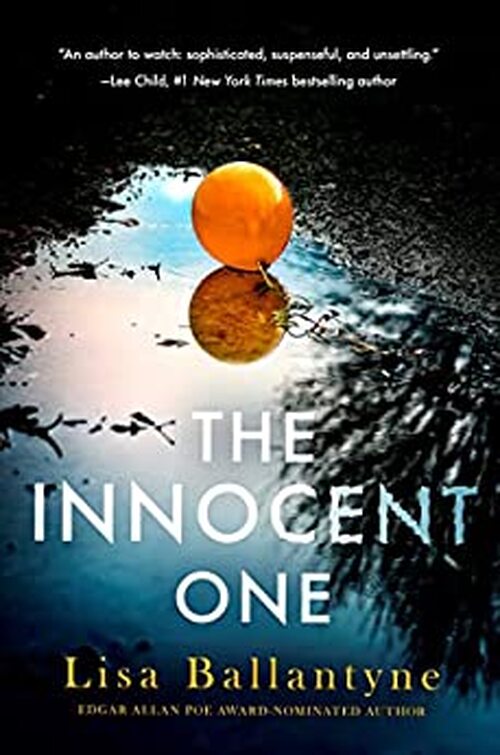 He was a child who was accused of murder. Who did he become when he grew up? A gripping, thought-provoking thriller from the internationally bestselling author of Everything She Forgot.
Innocent?
Ten years have passed, but everyone remembers The Angel Killer. Sebastian Croll was just eleven years old when accused of murdering his playmate.
Criminal attorney Daniel Hunter helped prove Sebastian's innocence in a trial that gripped the nation—and now the past is being unearthed when he gets a call from his old client.
Or guilty?
Sebastian's university professor has been brutally murdered—and everyone who knew her is in the frame of suspicion. As Daniel steps in to represent Sebastian for a second time, news about the boy's past spreads like wildfire, instantly branding Sebastian as guilty.
With tensions around the country rising, can Daniel prove once again that Sebastian is the innocent one? Especially when he realizes that it's not just Sebastian who is in danger, but himself.
Thriller [Pegasus Books, On Sale: November 1, 2022, Hardcover / e-Book, ISBN: 9781639362547 / ]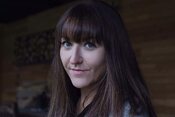 Lisa Ballantyne is the author of the Edgar-Award Nominated The Guilty One, which was translated into nearly thirty languages, as well as the bestsellers Good Bad Love (first published as Redemption Road) Little Liar and Once Upon a Lie.
She lives in Glasgow.
No comments posted.