I'm an author who is always inspired by music – I always say that if I weren't a novelist, I'd probably take my shot as a songwriter, and THE REWIND is no exception. In fact, music is folded into the plot and layered onto the page. Here are a few of the songs I had on repeat while I wrote the book and may just show up in Frankie and Ezra's journey.
WITH OR WITHOUT YOU – U2
This song is foundational in their relationship. It was playing the first time that Ezra kissed Frankie or Frankie kissed Ezra (it was all such a blur, neither of them is quite sure), and haunts them throughout the next ten years. What I personally love about it is the ache in Bono's voice as he wails the chorus, and how when you're falling in love, you really do have to give yourself away, even if it's going to hurt you in the end. We've all had that person whom we craved but who also made us miserable, and this song is so emblematic of that feeling for me.
MELT WITH YOU – MODERN ENGLISH
Ahhhh is there a better song that represents falling in love in your late teens/early 20s? Maybe it's just because it was on the playlist during my college experience, but that line, "I'll stop the world and melt with you," just cuts to my heart every time. It takes me back to that dizzying, pulse-pounding start of something new, when anything feels possible.
SOMETIME AROUND MIDNIGHT – THE AIRBORNE TOXIC
This is a more current song that still totally tapped me into the vibe of Frankie and Ezra. Its narrative is about two exes who run into each other in a bar, and how upsetting it is for them each. This line:
"And she leaves,
With someone you don't know,
But she makes sure you saw her, she looks right at you and bolts,"
I mean…come onnnnnnnnnnn. We have all been that person who runs into a former flame, and they do something explicitly for your benefit (or maybe you do something explicitly for theirs), just to nick you or cut you or let you know that they have moved on, even if they haven't. And this song just encapsulates that longing so perfectly. Ugh. Kills me.
TOTAL ECLIPSE OF THE HEART – BONNIE TYLER
I know it's cheesy. I don't care. This song absolutely slays me. How she builds the crescendo to the end, the frantic belt of her voice as if she genuinely needs nothing more tonight than whomever it is that she's pining for. I would listen to this song and envision Frankie and Ezra, each having retreated to their corners, each self-defeating when they wanted each other. Forever, for them, really could start tonight.
KIDS IN LOVE – KYGO
Omgggg, I am obsessed with this song. OBSESSED. I have four different iterations on my iPhone, and all four of them are amazing. This one is about young adults, "kids," who fell in love but then grew up and realized that they weren't right for each other but still crave one more chance to be together. This song, for me, genuinely sums up every ounce and inch of nostalgia that I feel for my misspent youth. It's not that I want any of those relationships back or regrets any of their endings, but the way that it sets the listener in the present and reminisces on the past, it's just honestly the perfect encapsulation of Frankie and Ezra and the entire book. Go find it on Spotify or iTunes and tell me that I'm not 1000% right.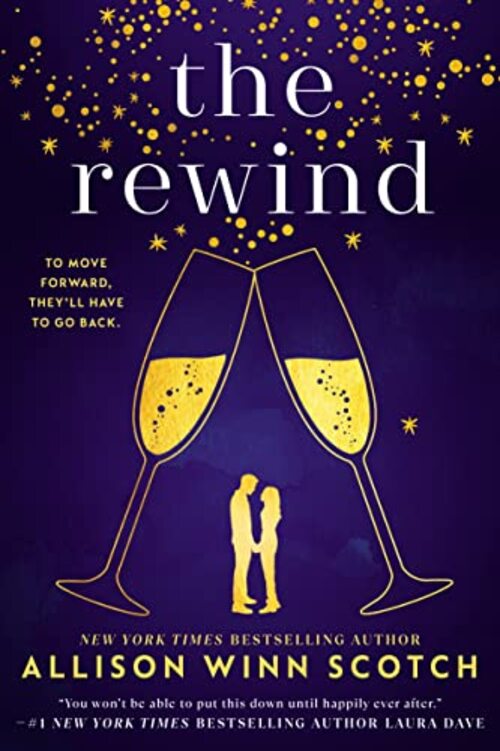 When college sweethearts Frankie and Ezra broke up before graduation, they vowed to never speak to each other again. Ten years later, on the eve of the new millennium, they find themselves back on their snowy, picturesque New England campus together for the first time for the wedding of mutual friends. Frankie's on the rise as a music manager for the hottest bands of the late '90s, and Ezra's ready to propose to his girlfriend after the wedding. Everything is going to plan—they just have to avoid the chasm of emotions brought up when they inevitably come face to face.
But when they wake up in bed next to each other the following morning with Ezra's grandmother's diamond on Frankie's finger, they have zero memory of how they got there—or about any of the events that transpired the night before. Now Frankie and Ezra have to put aside old grievances in order to figure out what happened, what didn't happen...and to ask themselves the most troubling question of all: what if they both got it wrong the first time around?
Women's Fiction Contemporary | Romance Comedy [Berkley, On Sale: November 1, 2022, Paperback / e-Book, ISBN: 9780593546536 / eISBN: 9780593546543]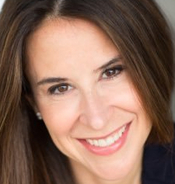 A New York Times bestselling author, Allison Winn Scotch has published Between You and Me, In Twenty Years (a Library Journal Best Books of 2016 selection), The Theory of Opposites, Time of My Life, The Department of Lost and Found, The One That I Want, and The Song Remains the Same. Her novels have been translated into twelve different languages. A freelance writer for many years, Allison has contributed to Brides, Family Circle, Fitness, Glamour, InStyle, Men's Health, Parents, Redbook, Self, Shape, and Women's Health. A cum laude graduate of the University of Pennsylvania, where she studied history and marketing, Winn Scotch now lives in Los Angeles, where she enjoys hiking, reading, running, yoga, and the company of her two dogs. . . when she's not "serving as an Uber service" for her kids. For more about the author, visit www.allisonwinn.com.
1 comment posted.