SECOND BRIDE DOWN by Ginny Baird Copyright © 2022, Excerpt with Permission from Entangled
Who was the old man with a mustache teetering his way up to their shop? He held a bouquet in one hand and wielded a cane with the other. A slew of raindrops speckled the shoulders of his raincoat and silvery gray hair.
"Mr. Mulroney?" Nell asked on a gasp.
Matthew Mulroney was as sweet as the day was long, but he was also ancient. He'd run the Majestic B&B with his late wife Eugenia for years before she passed. He still operated it on his own, in deference to her memory, but had cut way back on accepting reservations and was advertising for extra help.
"He must be pushing eighty," Charlotte said. "But isn't that adorable?" She winced, and Misty knew that she'd caught her red-handed at something.
"What did you do?" She advanced on her sister. "Does this have anything to do with that photo you took yesterday?"
Charlotte took a giant step backward. "I'm thinking…yes?"
"Nell raised a hand. "Let's consider the positives—"
"Positives?" Misty asked aghast. "Like what?"
Charlotte tugged on the power crystal that she claimed kept her focused and calm, but that nervous habit of hers never seemed to calm her. "I never thought things would happen this fast. But okay. Fast is good. Given that there are less than three weeks left before Mom and Dad's loan comes due, press coverage couldn't hurt."
"Where did you post that photo, Charlotte?" Misty asked, her anxiety growing. "Somewhere online?"
"Not online, no."
"She was a lot more innovative than that," Nell said. "And a little old-school to tell you the truth. But, you know, retro is good."
"What did you do, Charlotte?"
"I, um…advertised."
Advertised? Misty's pulse skittered nervously. "How?"
"She put up a billboard." Nell nodded like this had been a very good idea. "North end of town."
That's what Charlotte had used that photo for? Nooo. No, no, no. "Saying what?"
Nell's strawberry-blond eyebrows perked up. "Marry me: Misty!"
Misty goggled at the group. This was so much worse than she thought. "I've got a 'Marry me: Misty!' personal ad up on Highway One?"
"Nell nodded. "And it's drawing traffic from the looks of things."
"A little slow at first," Charlotte said. "But it will pick up."
"No." Misty set her chin. "It's going to stop. Now!"
"What the hey is going on?" Mei-Lin appeared in the doorway and took one look at Misty. "The billboard? Oh no." She glanced at Charlotte, who grinned tightly while Nell bit her lip. "Or maybe, yay?"
Misty sighed. "I can't believe you were in on this, too. Seriously, Mei-Lin?"
Mei-Lin gripped her shoulders. "A loveless marriage, Misty? No. That's not what I want for my best friend. You deserve more than that. The real deal."
Misty's head swam. How had Mei-Lin signed on for this? How had her sisters come up with it in the first place? Okay, it had to have been Charlotte who thought this up. Charlotte and her big marketing ideas! What was Misty supposed to be? The café's special of the day?"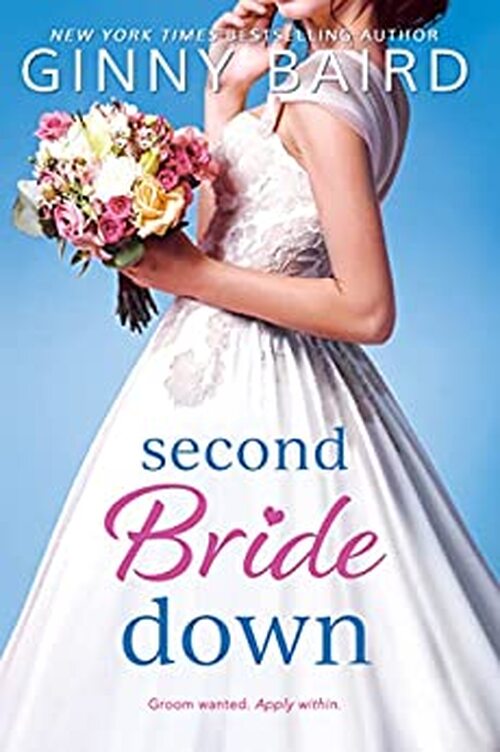 Aspiring artist Misty Delaney is not about to let her parents' beloved café go under. Not when she can just merge the company by entering a quick marriage of convenience with the rich son of their family's rival. But her sisters aren't having it. They all made a deal: they each get one month to find true love. She can't just fold. To make sure Misty gives finding love a chance, they post a "Marry me: Misty!" billboard outside town. Surely that'll give her options?
Watching Misty field marriage proposals from strangers, that she clearly doesn't want, is a big cup of nope for café manager Lucas Reyes. He and Misty have been friends for years, but it's time he step up and make his romantic feelings for her known. And what better way to start than by sending her unwanted suitors packing with an announcement that she's already in a relationship. With him.
Lucas's little stunt buys an extremely grateful Misty one week to come up with a solution that saves the café and keeps her sisters happy. A week during which she and Lucas need to act like they're in love. Except, between late-night stargazing, crashed mopeds, and dancing in the rain, their pretend romance feels almost…perfect. But it's one thing to start falling. It's another entirely to turn one week into forever…
Romance Small Town [Entangled: Amara, On Sale: October 25, 2022, Mass Market Paperback / e-Book, ISBN: 9781649373694 / eISBN: 9781649373717]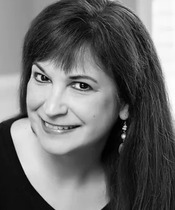 Romance writer Ginny Baird has published novels in print and online and received screenplay options from Hollywood for her family and romantic comedy scripts. Her fiction has been published in the US, Australia, Brazil, Denmark and Norway, and translated into many languages. She delights in writing romantic comedy and has several books to her credit, including novellas in the Holiday Brides Series. Prior to publishing her first romance in year 2000, Ginny wrote suspense fiction which she's recently reissued under the pen name Gabby Grant. When she's not writing Ginny can be found biking or cooking with her husband, working on the daily crossword puzzle, or playing with her 80 pound labrador retriever "puppy".
No comments posted.