Hello! I'm Michelle Major and it's so fun to share with you a bit about my latest release, THE WISH LIST. If you're looking for an uplifting, laugh-out-loud, emotional read for the holidays, check out the Carlyle sisters and their adventures on the road to true love and discovering the magic of the season and the gift of family.
T is for the truth. Beth, Freya and Trinity must discover the truth of what it means to be a family and how to overcome past hurts to embrace the future they want.
H is for holidays. The story opens at Thanksgiving and the sisters must navigate the ups and downs of the holiday season. I think there's something so special about a holiday story.
E is for emotions, which are running high in Magnolia this Christmas.
W is for white – as in could it possibly be a white Christmas in this small town.
I is for incredibly close community. One of my favorite things about writing small-town stories is the sense of community that I get to create – Magnolia is special to me and I hope readers will love coming back there as well.
S is for second chances. Beth, Freya and Trinity might be a bit beat up by life when the story opens, but together they'll find that sometimes love is better the second time around.
H is for hot. Men, that is. Three of them in this story – good guys who find the Carlyle sisters irresistible.
L is for laughter. When sisters get together, there's bound to be teasing and laughter – and the Carlyle sisters are no exception.
I is for inspiration. It takes each sister inspiring the others for them to grasp the hope and magic of the season.
S is for sweet. There were a couple of scenes that had me wiping my eyes for the honesty and sweet connection the sisters create.
T is for twists and turns. I think there are a few surprises waiting for readers in the pages of The Wish List and hope you'll love spending time with the Carlyle sisters as much as I did.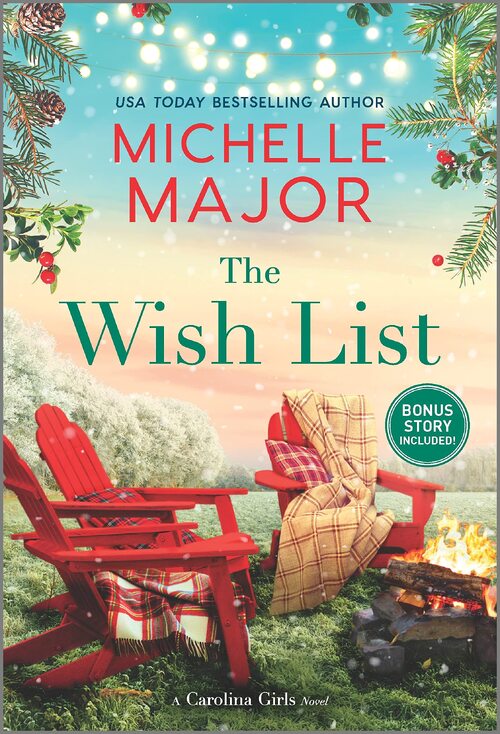 This Christmas the Carlyle sisters will rediscover the gift of family
For some families, a Christmas reunion is like a feel-good movie. For Beth Carlyle, it might be more of a disaster epic. Her ex-husband's new girlfriend is already pregnant. Her self-absorbed, bestselling author mother recently suffered a stroke and has summoned Beth's sisters, Freya and Trinity—neither of whom even seem to like Beth very much—back to Magnolia. Beth's so lonely and stressed that she spills her guts to a stranger, wondering why the handsome newcomer affects her so deeply. Reality TV star Freya deliberately forged a career that would upset her mother, who's always been as brilliant as the sun…and just as distant. Now a handsome literary agent is making Freya dream of a different life. As for Trinity, she just wants to start over after leaving an abusive relationship and make a future for her and her baby.
It'll be a Christmas like no other in Magnolia. But the Carlyle sisters might find they have more in common than their shared past—and that the holidays are made for second chances.
Includes a bonus holiday novella set in Magnolia!
Romance Holiday [HQN, On Sale: October 25, 2022, Mass Market Paperback / e-Book, ISBN: 9781335430649 / eISBN: 9780369723109]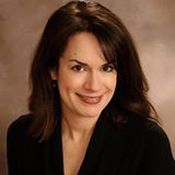 Michelle Major is the bestselling, RITA award-winning author of over twenty sexy and sweet contemporary romances. She loves second-chances love stories, smart heroines, and strong heroes. A midwesterner at heart, she's made the Rocky Mountains her home for over twenty-five years and is thrilled to share her books with readers.
No comments posted.