Instead of trying to find your perfect match in a dating app, we bring you the "Author-Reader Match" where we introduce you to authors as a reader you may fall in love with. It's our great pleasure to present Susanna Allen!
Writes:
I write Regency era historical + shapeshifter romance: think Bridgerton but with werewolves (and werebears and werelions)
A DUKE AT THE DOOR is the third in my Shapeshifters of the Beau Monde series, featuring a lion Shifter who refuses to Change out of his human skin, and the lady apothecary who is charged with restoring him to health.
If Alwyn, Duke of Llewellyn doesn't Change he will die; since this is the first Miss Tabitha Barrington has ever heard of verispelles ('two skins') she doesn't know where to begin... but it all ends with an expanded found family, love and happily ever after.
About:
I grew up in New Jersey, went to art school in Brooklyn and lived in Brooklyn and NYC (with a short sojourn in Paris) before moving to Dublin. Her feet still itch on occasion, but I counter that urge with long visits home at the holidays and the occasional short city break. I took up horseback riding as an adult and it's been my favorite thing to do for over a decade — and I'm not shy about featuring some of my most beloved horses in this series, one of whom appeared in A Wolf in Duke's Clothing and is back in A Duke at the Door!
What I'm looking for in my ideal reader match:
Someone who likes a strong FMC whose soft side is brought out by her love interest...
Likes a secure MMC whose comes into his full strength thanks to his love interest
A fondness for boisterous casts of characters who are instrumental in bringing the two together
A reader who loves the Regency era
A reader who adores Shifter romance
A reader who fancies one or the other and is willing to try both!
What to expect if we're compatible:
A world in which a mix of species, both predators and prey, living in harmony for the good of all
Loads of banter thanks to independent and witty Regency ladies
Slow burn sexiness thanks to some very determined yet respectful Alpha gents
Allll the emotional vibing
Plenty of couples who look like they're on their way to their own HEAs
Shapeshifters of the Beau Monde #3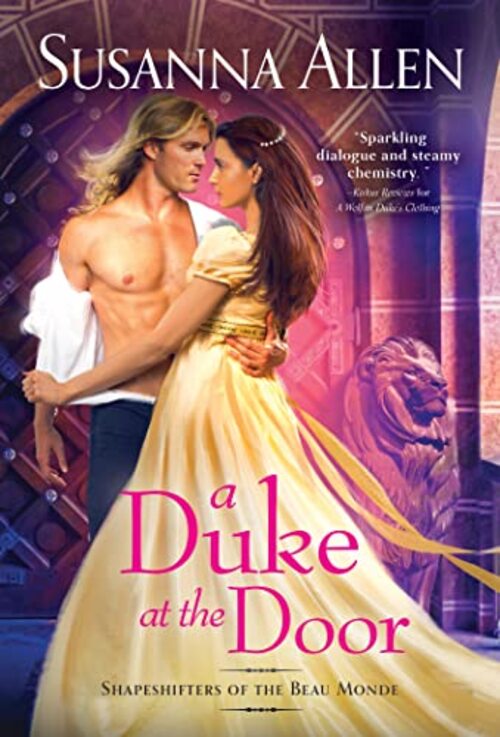 A Duke at the Door
After being captured and held captive in a traveling menagerie, Alwyn Ap Lewin, Duke of Llewellyn, refuses to shift into his lion form. The longer he denies his inner lion, the sicker he gets, but he'd rather die free than be captive ever again. The denizens of Lowell Close live in fear and suspicion of Alwyn—except for lady apothecary Tabitha Barrington. Tabitha alone can help the shapeshifting duke, and with her by his side, the Wild Lion of Wales discovers he has something to live for, and to fight for, after all.
Romance Historical [Sourcebooks Casablanca, On Sale: August 23, 2022, Mass Market Paperback / e-Book, ISBN: 9781728230795 / eISBN: 9781728230801]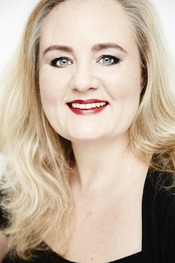 Born in New Jersey, Susanna Allen moved to Ireland for twelve months — in 1998. Susan is living her life by the three Rs: reading, writing, and horseback riding, and can generally be found on her sofa with her e-reader; gazing out a window and thinking about made-up people; or cantering around in circles. She loves every minute of it!
No comments posted.