MANHATTAN ENGINEER DISTRICT
The Continental comes to a stop in front of a twenty-eight-story white brick building across the street from New York's City Hall. "Here you go, sir. Two-seventy Broadway," Johnson announces.
Nathan takes another look at his orders. "Manhattan Engineer District. Eighteenth floor." He grabs his bag and holds out his hand. "Thanks for the ride, Bill. And for the company."
"Good luck to you, sir," Johnson replies. "I hope everything works out for you and for your family."
Nathan enters the lobby and is immediately stopped and questioned. He shows his orders to the uniformed security guard and is directed to the elevators. When doors slide open on the eighteenth floor, Nathan is surprised to see what looks like an ordinary office hallway. At one end, a uniformed officer is stationed outside a glazed door that reads army corps of engineers, manhattan engineer district. He reviews Nathan's orders, nods, and opens the door.
Nathan enters the office on tentative steps, unsure of what surprises will happen next. There is a young lady sitting at the reception desk and she smiles at him sweetly. Her light brown hair is permed. She has a white poplin blouse and a dark skirt, tight at the waist. Nathan returns the smile and says, "My name is Sergeant Nathan Silverman. I'm not exactly certain who I am supposed to see here. Or truthfully, why I'm even here at all." She giggles. He places his orders on her desk.
"The orders are signed by a General Groves," Nathan says, "but . . . I think this all might be some kind of mistake."
The receptionist feigns surprise. "Oh, my goodness. A mistake? Hmm. That would be something. General Groves doesn't usually make mistakes." She gestures for Nathan to be seated and she carries his orders into an inner office. Moments later she returns and says, "Please come this way, Lieutenant Silverman."
"It's sergeant, ma'am," Nathan replies as he follows her into the office. Behind a large oak desk sits a man in his midforties. His uniform reveals that he is a three-star general. He has thick dark hair with wisps of gray above his forehead. To his right sits a man in a suit and tie. He is thin, with short curly black hair, an oval face, and what Nathan thinks is an unusually long neck.
Silverman snaps to attention. The general nods casually. "At ease, Sergeant, have a seat. You're probably wondering why you're here."
"Yes, sir." "My name is Leslie Groves, and this is Dr. Robert Oppenheimer." Nathan settles into a chair, still not at all certain why he is sitting in this room. The general continues. "Your father, Josef Silverman, he's a physicist back in Germany, is that right?"
"Yes, sir."
"We understand that he works at the Kaiser Wilhelm Institute in Berlin, is that correct?"
Nathan shrugs. "Well, he was working there when I last saw him, but that was in 1938. Is he all right? Do you know something about him?"
"No, I'm afraid not, son. We do get some information about the Institute from our sources every now and then, but I haven't heard anything about your father in some time. I'm sorry to say, that's not a good sign."
"I understand."
"Did your father ever take you with him to work? Have you ever been inside the laboratories at the Institute?"
"Yes, sir, several times, but I was a teenager."
"As you probably know, these days, the Institute's current operations, all of its research, is a tightly guarded secret."
"I'm sorry, sir, but I don't know anything about its current operations."
"Are you familiar with Dr. Günther Snyder?"
Nathan nods. "He is also a physicist at KWI. He has worked with my father. My father got him the job. I've met him a few times. He likes my mother's cooking; I can tell you that."
Groves chuckles. "That may come in handy someday."
"My mother's cooking?"
"Do you think you could recognize Dr. Snyder if you saw him?"
"No doubt. He's a portly guy with curly hair. About five-eight I'd say."
Groves glances at Oppenheimer, who nods.
The general continues, "Just as important, Nathan, would Dr. Snyder recognize you?"
"I'm sure he would."
Dr. Oppenheimer interrupts. "Sergeant, at your mother's dinner table, did you ever hear your father and Dr. Snyder discuss the work they were doing?"
"Sometimes they'd make reference to it, but not in any detail. It's not exactly dinner talk, you know. They were theoretical physicists. Pretty boring stuff. They studied chemicals and their atomic structure. Atoms and protons and electrons, that kind of stuff. Way over my head."
"Understood."
"My father is a genius, the smartest man I ever knew, but Dr. Snyder got promoted over him." Nathan raises his eyebrows. "I believe it was because Snyder wasn't Jewish. Opportunities stopped for my father in the mid-1930s. But getting back to your question, I can't really tell you any details about Snyder's work."
General Groves taps his fingers on the desk. "We have information that Günther Snyder wants out of Germany. He's sent signals that he wants to defect to America. Does that sound like him?"
"Could be. I never knew him to be an enthusiastic Nazi. He used to complain about the way the Nazis fouled things up. He didn't like the way they ran the Institute, I know that. I think it's very possible he would like to defect."
"If he does, we want to help him."
Oppenheimer adds, "We're also very interested in the work that Dr. Snyder and his colleagues are doing. Did he and your father ever discuss fission or fusion in your presence?"
"No, not really. I remember they discussed theories about atoms and elements, but I was young, and it wasn't something that interested me."
"Did you ever hear either one of them talk about making weapons?"
"Weapons? Like artillery? Oh no, sir, never. They were peaceful men. Scientists. Theoretical physicists. Eggheads. Those guys didn't work for Germany's war department."
"Well, in fact they did. The war department owns the KWI."
Nathan leans back in his seat. The statement is shocking.
The general stands and looks at his watch. "We'll talk about it. Why don't we order up a late lunch and we'll discuss our assignment for you, Nathan?" He presses a button on his desk. "Molly, send Rickert over to Katz's and bring us back some chow. There's three of us. You know what I want."
Nathan sits up. "Excuse me, sir, but if you are ordering from Katz's Deli . . ."
"You don't like pastrami?"
"Oh no, sir, I love pastrami. But I've been traveling since early this morning and I'm kind of hungry. I wonder if you might add a side of potato latkes. That's all. They make the best."
From An Affair of Spies by Ron Balson. Copyright © 2022 by the author and reprinted by permission of St. Martin's Publishing Group.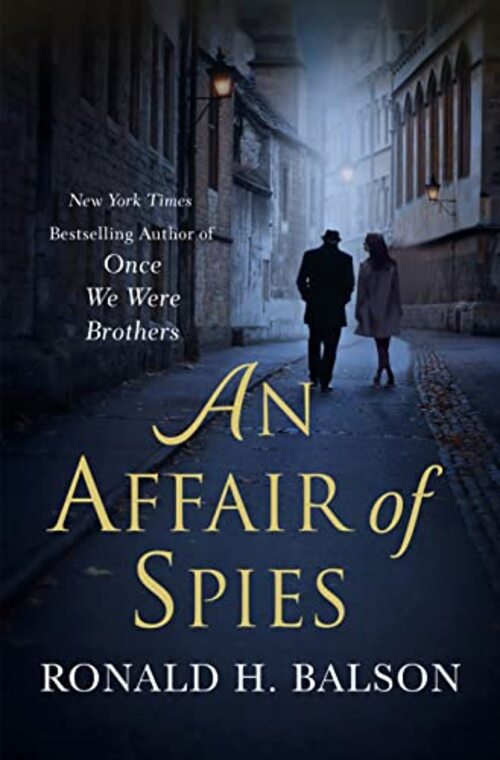 A Novel
The connections between seemingly disparate people can run deep, as Gillian White demonstrates in this gripping novel. Her chain of homebuyers, sellers, and occupants includes a frail woman whose best days are behind her, the upper-middle-class Middleton family and their suspicious neighbors, a pop star, and a sliver of the British nobility. When the Middletons' son is accused of a dreadful crime, the hidden ties among the characters start to tangle and warp, changing their lives forever. With her trademark wit and verve, White deftly shows the unexpected ways we can affect each other.
Literature and Fiction | Historical [St. Martin's Press, On Sale: September 13, 2022, Hardcover / e-Book, ISBN: 9781250282460 / eISBN: 9781250282460]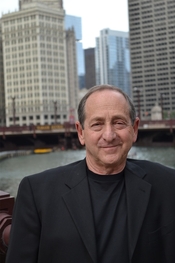 Ronald H. Balson is an attorney practicing with the firm of Stone, Pogrund and Korey in Chicago. The demands of his trial practice have taken him into courts across the United States and into international venues. An adjunct professor of business law at the University of Chicago for twenty-five years, he now lectures on trial advocacy in federal trial bar courses. Travels to Warsaw and southern Poland in connection with a complex telecommunications case inspired Once We Were Brothers, his first novel.
No comments posted.