ALL THE BROKEN GIRLS by Linda Hurtado Bond
A is for Action – which you will get a lot of in All the Broken Girls.
L is for Linda, my first name.
L is also for love – which inspired this book. My love for both my Cuban American husband and the Cuban American culture we raised our children in.
T is for Tony, the hot, by-the-books detective on the hunt for a serial killer leaving Mari clues
H is for Hanks - the cold case detective helping Mari look into the ten-year-old murder of her mother.
E is for Evil as in The Evil Eye, which Mari fears someone is giving her.
B is for broken. Mari feels driven to help some broken girls because no one helped her after her mother was murdered.
R is for religion, which plays a part in this killer's motivation and is infused in the calling cards he leaves behind.
O is for Orlando, Mari's side-kick news photographer who is constantly trying to keep Mari out of trouble.
K is for kindness. When Detective Garcia shows Mari his kind side, something inside her connects with him in a way that is no longer just professional
E is Euphoric, the way Mari feels when she's figured out who is killing all the broken girls. And finds witnesses.
N is for Nerve-wracking and nail-biting adventure, which you will get much of. Can you figure out who is killing all the broken girls?
G is for grandmother. Or in Spanish Abuela. The importance of a grandmother is evident in ATBG
I is for Idolize as in those who idolize a saint or sinner. Or a man or woman. Who influences you?
R is for red, as in the color of blood or the color of beads around the neck of another murdered woman. Or as in the color of your heart filling with the joy of love.
L if for liars. There are many in All the Broken Girls.
S is for success. Mari fingers the killer. But can she bring him to justice?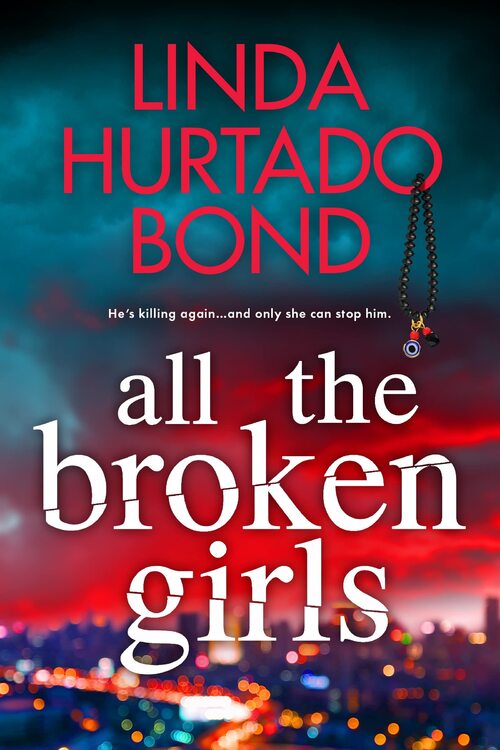 When one falls
Crime reporter Mari Alvarez was never able to solve her mother's murder ten years ago. But when a woman is gunned down on the doorstep of her West Tampa neighborhood, Mari can't shake the eerie sense of connection.
The others will break
Now there have been two murders in two days. Each crime scene awash with arcane clues—and without a trace of DNA from the killer. And for each victim, a doll. The first is missing an eye. The second is missing a heart. But are these clues leading to the killer…or messages for Mari?
Unless she plays the game...
Caught up in a maelstrom of Old-World superstition, secrets, and ties to her own past, Mari has only one option. Put the puzzle together before someone else dies—even if it destroys her career. But there's no escaping the hungry spider's web when it's been made just for you…
Romance Suspense [Entangled: Amara, On Sale: August 23, 2022, Mass Market Paperback / e-Book, ISBN: 9781649372147 / eISBN: 9781649372291]
It's a race to find a serial killer before he strikes once again.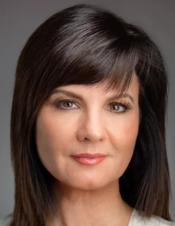 By day, Linda Hurtado Bond is an Emmy and Edward R. Murrow award-winning journalist. By night, she's an author of James Bond like adventures and heart-stopping thrillers. Linda met her husband Jorge on assignment in Cuba, twenty-some years later they've raised a doctor, a nurse, a pilot, a paramedic firefighter, and an aspiring psychologist. A breast cancer survivor, she's active in the Tampa community raising money and awareness. When not working she finds time for her passions, her husband Jorge, world travel, classic movies, and solving a good mystery.
No comments posted.