Instead of trying to find your perfect match in a dating app, we bring you the "Author-Reader Match" where we introduce you to authors you may fall in love with. It's our great pleasure to present Lee Tobin McClain!
Writes:
Heartwarming, emotional love stories, often featuring kids and dogs. The Forever Farmhouse is the first book in a trilogy set on an island in the Chesapeake Bay. It features a geeky scientist hero, a girl-next-door heroine, a precocious little boy, and a big secret.
About:
Book lover looking forward to the next chapter…
Hi, I'm Lee! I'm the proud mom of a wonderful college student, a goofy goldendoodle, and an aptly named cat, Trouble. Friends describe me as creative, a bit quirky, and quietly funny. I cry at emotional commercials and YouTube videos. I'm content to sit on the porch and read all day. Faith, family, and friends are all important in my life.
My ideal reader:
Likes to settle in for an emotional story with characters who have overcome challenges
Isn't looking for explicit love scenes, but does appreciate the slow build to an amazing kiss
Likes the fun and drama that kids—from toddlers to teens—can bring to a story
Enjoys the presence of older secondary characters who are living rich, full, complicated lives
Must love dogs!
What to expect if we're compatible:
One or two newsletters per month, featuring book news, giveaways, and cute pet photos
Books that come out regularly—I'm prolific! I write 3-5 books per year.
Most of all—heartwarming stories that sweep you away from your problems and promise an uplifting happy ending.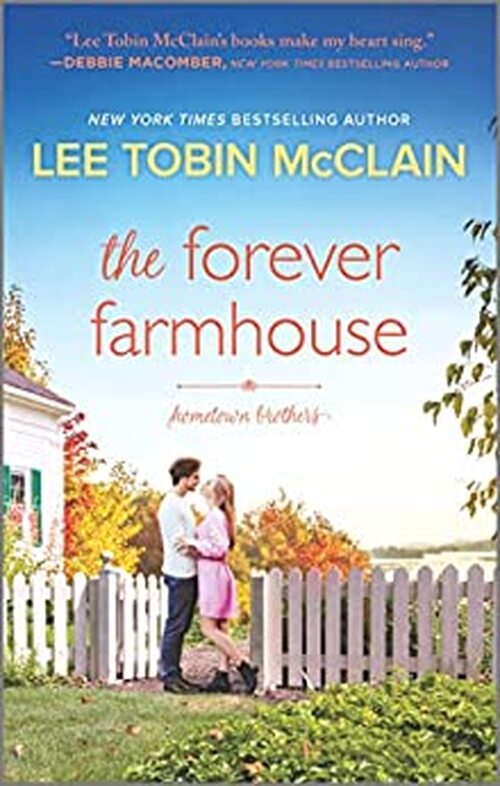 A Chesapeake island homecoming—and a life-changing discovery
When Ryan Hastings first came to Teaberry Island, he was a troubled teen on his last chance. He's returning as a renowned scientist, checking in on his widowed foster mother. But one thing hasn't changed—Ryan's feelings for the girl next door who he loved…and left. Mellie Anderson has a son now, and a good life that Ryan believes he's still too damaged to share. But he knows he can help young Alfie, who's getting picked on at his new school.
Mellie is grateful her gifted son is getting extra support, and torn about where it's coming from. Ryan has no idea he's Alfie's father. No matter how valid her reasons were, could Ryan ever understand why she didn't tell him? But in this close-knit community, friendship and forgiveness are always near at hand, and forever love might be waiting just next door.
Romance [HQN Books, On Sale: September 6, 2022, e-Book, ISBN: 9781335427427 / eISBN: 9780369722133]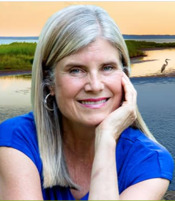 Lee Tobin McClain grew up as a happily-nerdy kid in Columbus, Ohio. Checking out stacks of library books, taking long walks with her sister and their dachshund, and devouring chocolate ice cream were her primary activities—that, and a lot of daydreaming.
Lee never thought she could become an author—that was for exotic, important people, not everyday girls from the Midwest. So instead, she found a book-centered career as a graduate student in literature and then as an English professor. One year when the teaching job fell through, she tried her hand at romance fiction—and her writing habit was launched.
After getting a professor job at Seton Hill University, Lee helped to start the only graduate program in North America specializing in popular fiction—mysteries, YA novels, fantasy, and, of course, romance. Seton Hill's MFA in writing popular fiction has grown into a lively, crazy, successful enterprise, and Lee still loves teaching in it.
In 2002, Lee and her then-husband travelled to China to adopt their daughter, Grace–the best decision she ever made. Grace is now a college student majoring in English, which makes Lee very happy!
In 2014, Lee was thrilled to get "the call" and learn that her first inspirational romance, Engaged to the Single Mom, would be published by Harlequin's Love Inspired line of books. That same year, she began independently publishing the stories she'd been writing for years: the Sacred Bond series of Christian romances, and the Sacred Bond Guardians series of romantic suspense novels. In February 2016, she achieved a lifelong dream when her second novel for
Harlequin, His Secret Child, hit the Publishers' Weekly bestseller list. In 2017, she reached another personal milestone when she contracted with HQN to write longer, more complex contemporary romance novels.
Nowadays, Lee spends her time writing love stories—for Love Inspired, HQN, and independently—as well as teaching writing and taking adorable pictures of her goofy goldendoodle and her aptly-named cat, Trouble.
1 comment posted.