Instead of trying to find your perfect match in a dating app, we bring you the "Author-Reader Match" where we introduce you to authors you may fall in love with. It's our great pleasure to present Alyssa Richards!
Writes: Suspense!
I began writing in a different genre several years ago, but realized that mystery and suspense were my favorite elements of any story. I absolutely love a twisty, cerebral, Hitchcockian-style mystery that keeps me engaged until the very end. Actually, beyond the end. Because one of the hallmarks of a great book, I think, is a story that stays with you long after The End. These days it's unusual find a true suspense novel that can engage your heart as well as your intellect. But those are the stories I strive to write.
About:
USA TODAY Best-Selling Author seeks readers who love getting lost in a great mystery. Looking for readers who enjoy classic, well-done suspense with lots of intrigue, characters who are real and smart and complex and who follow harrowing journeys.
What I'm looking for in my ideal reader match:
Loves characters who do not disappoint.
Loves intense suspense that builds with every page.
Loves mysteries that keeps you guessing and racing to the very last page.
Loves a story that will keep you up at night—a fun and exciting read.
What to expect if we're compatible:
Stories full of intrigue and suspense.
Smart mysteries that engage your heart as well as your mind.
Characters who travel twisty, thrilling paths, and who surprise you when you least expect it.
Suspense well done and without profanity.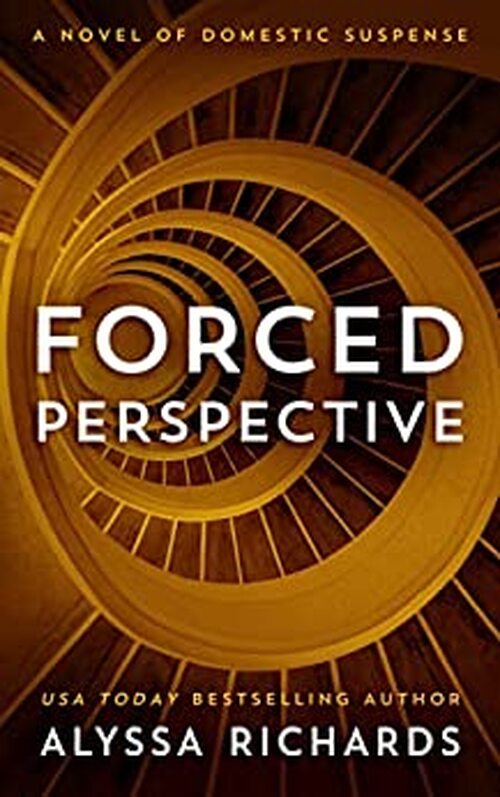 In Alyssa Richards's break-out new novel, a woman who trusts no one has to believe someone—but a shocking finale will turn everything upside down.
After running from her past for so long, Harper Brown is finally in a good place. She's renovating a beautiful old home in Savannah, has lined up a dream job appraising Civil War antiquities, and is falling in love with the debonair Nick Chamberlain. Most importantly, her anxiety and paranoia are finally under control. But when her twin sister's ghost appears shrouded in fog in the square across the street, Harper's carefully assembled life begins to crumble.
It's time. The warning has Harper questioning everything Nick tells her. He does seem to be rushing their engagement. Digging deeper reveals a decade-old murder and an ex-wife in a coma after falling down a grand staircase. But was it an accident as he claims, or was she pushed? And what does the cryptic note wedged in Harper's window mean?
As more "accidents" happen, Harper doesn't know who to trust—including herself. She's convinced the past has caught up with her, that someone knows she's not Harper Brown, and that she's the next to die.
Blending classic Mary Higgins Clark and Alfred Hitchcock with the rich Gothic atmosphere of Savannah,Forced Perspective is domestic suspense at its page-turning best!
Thriller Domestic [Self-Published, On Sale: August 1, 2022, e-Book, ISBN: 9798986635606 / eISBN: 9798986635606]
Alyssa Richards is a paranormal romance author who lives in the South with her husband and two children. Alyssa's writing is influenced by her curiosity with ghosts and the supernatural world. She writes daily and believes that discipline and commitment to the craft are critical to be a successful writer. Whenever she gets the opportunity, Alyssa enjoys travel, spending time with her pups, and nurturing her herb and rose garden.
No comments posted.