1--What is the title of your latest release?
2--What's the "elevator pitch" for your new book?
Two agents on the trail of a serial killer. A mother and daughter on the trip of a lifetime. Fates converge in paradise in a chilling short story by an Amazon Charts bestselling author.
3--How did you decide where your short story was going to take place?
My editor at Thomas & Mercer, who publishes my thrillers, asked if I'd write a short story for an upcoming collection. The theme is "getaways," and all the short stories must take place at a vacation location. I was planning a six-week getaway in Costa Rica, so it made sense to set it there.
4--Would you hang out with your protagonist in real life?
Yes! She's flawed and funny and 100% original.
5--What are three words that describe your protagonist?
Brilliant, unstable, and loyal
6--What's something you learned while writing this book?
I'd never before visited Costa Rica, so writing this story there required me to not only soak in the beautiful environment but also research the plants and animals of Costa Rica. I learned I do *not* like sloths. An unpopular opinion, I know.
7--Do you edit as you draft or wait until you are totally done?
I write 1000 words a day, sleep on those words, edit them the next day and the write 1000 more that same day. Editing what I wrote the previous day allows me to keep continuity in my writing.
8--What's your favorite foodie indulgence?
I am such a foodie that it's hard to choose, but if I had to pick one to eat for the rest of my life, it'd be cacio e pepe, a pasta dish popular in Rome. It's like macaroni and cheese for the gods.
9--Describe your writing space/office!
I have a treehouse floor to my townhome, and it's my official office. It's a loft space with a comfy couch, a Murphy bed, my writing desk, a wet bar, and a bathroom. Everything a writer needs to survive. But I often end up writing on my couch on the main floor with a lap desk.
10--Who is an author you admire?
I deeply admire Rachel Howzell Hall. She's a gifted writer, a generous soul, and one of the hardest workers I've ever met.
11--Is there a book that changed your life?
The Mists of Avalon, when I first read it in the late '80s, blew me away. I didn't know an epic fantasy could center a complex woman, or that writers could interpret myth and history. I thought they either had to write fact or make everything up. Unfortunately, the author of the book has been credibly accused of horrific acts, which tarnishes my memory of the book, but it still earned its place in my awareness.
12--Tell us about when you got "the call." (when you found out your book was going to be published)/Or, for indie authors, when you decided to self-publish.
I was rejected over 400 times before I landed an agent. That agent was never able to get me a contract, but my second agent did. It was a bumpy road—I'd written three books by then, been rejected by most publishing houses—but one I'm so glad I stuck with.
13--What's your favorite genre to read?
There is not a genre I don't read. They all have something to offer, depending on my mood. Lately, I've been deeply immersed in horror, thrillers, and YA fantasy and sci fi.
14--What's your favorite movie?
Jaws! Or Princess Bride. No, for sure it's Alien. Unless it's Galaxy Quest.
15--What is your favorite season?
Fall. I love the smells, the coziness, the baking, and the canning.
16--How do you like to celebrate your birthday?
Quietly. I don't like to be the center of attention.
17--What's a recent tv show/movie/book/podcast you highly recommend?
I loved Yellowjackets! And Unbelievable. Both great TV shows. For movies, I just watched and very much enjoyed Prey and Good Luck to You, Leo Grande.
18--What's your favorite type of cuisine?
Vietnamese food. Yum.
19--What do you do when you have free time?
Read, watch 70s horror movies, and walk.
20--What can readers expect from you next?
My next novel, THE QUARRY GIRLS, releases November 1, and I think it's the best thing I've ever written. It's based on true crimes. Specifically, St. Cloud, Minnesota, had two and possibly three serial killers operating there in the 70s (when I was a child living there). It's a heartbreaking story that ends in hope.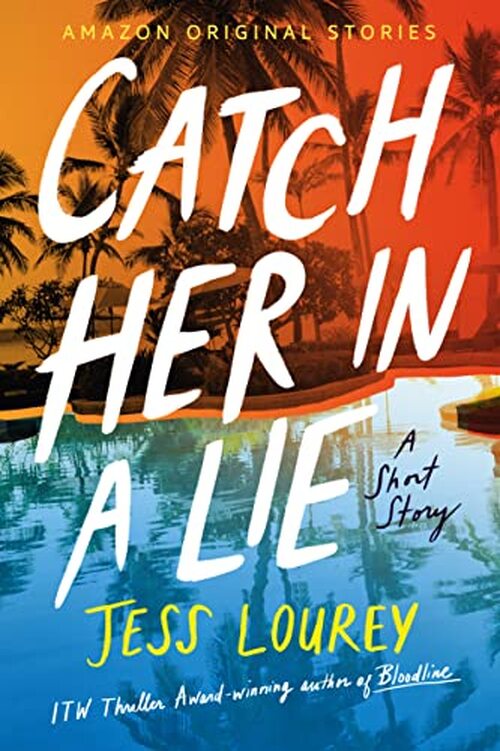 Two agents on the trail of a serial killer. A mother and daughter on the trip of a lifetime. Fates converge in paradise in a chilling short story by an Amazon Charts bestselling author.
Cold case expert Evangeline Reed and forensics legend Harry Steinbeck are on their way from Minneapolis to Costa Rica. They've been ordered to keep close watch on a protective mother and her daughter, both of whom have troubling connections to a Minnesota serial killer. Are they on holiday? In hiding? Or on the run? It's time for Van and Harry to close in on the truth. And there's more at risk than anyone can imagine.
Catch Her in a Lie by Jess Lourey is part of Getaway, a collection of six stories about dream escapes that take unimaginable, even sinister, turns. Each piece can be read or listened to in a single sitting.
Thriller Serial Killer [Amazon Original Stories, On Sale: August 31, 2022, e-Book, / ]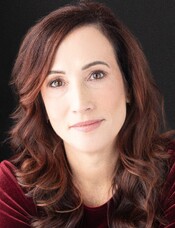 Jess Lourey is the author of the Lefty-nominated Murder-by-Month mysteries set in Battle Lake, Minnesota, and featuring amateur sleuth, Mira James. Jess has been teaching writing and sociology at the college level since 1998.
When not raising her wonderful kids, teaching, or writing, you can find her gardening, traveling, and navigating the niceties and meanities of small-town life. She is a member of Sisters in Crime, The Loft, and Lake Superior Writers, and serves on the national board of Mystery Writers of America.
No comments posted.