Our Civil War novel, THE THREAD COLLECTORS, began in the most unlikely of places – Las Vegas. Standing off to the side at a lawyer's conference, we bonded over standing out in a sea of dark-suited men and our mutual love of books.
Shaunna J. Edwards: As an avid reader, I admitted to Alyson that I had always aspired to put pen to paper. Saying that to an established bestselling author was intimidating to say the least.
Alyson Richman: I assured Shaunna that as a Harvard Literature major, she undoubtedly had a book in her!
Over time – and over wine – we began to muse about writing something together.
However, it took ten years and a global pandemic for our dream to become a reality. While the world stopped, we began to mine the depths of our family histories and heritage to create The Thread Collectors.
We wanted to explore the Civil War experience through two underrepresented lenses and illuminate not just the tragedies and injustices of this era, but also, on a more positive note, how music and creative enterprise can spark and sustain a friendship in the most challenging of times.
In The Thread Collectors, you will meet Stella, our Black female protagonist, who makes maps out of repurposed cloth and thread to help enslaved men find their way to freedom. (Fun fact – Shaunna's mother is named Stella!) While back home in New York, Lily, a Jewish abolitionist sews quilts to raise funds for the Union Army. (Lily just so happens to share Alyson's red hair.)
Both Lily's husband and Stella's beloved are musicians enlisted in the Union Army and these men – from different cultural backgrounds – find their lives overlapping against the deadly battlefields of Louisiana.
Almost three million soldiers fought in the American Civil War and the devastation and heartache that it brought in its wake altered the country forever. The death toll would exceed over 618,000, making it the deadliest war in history.
Impressively, 180,000 Black men enlisted to fight for their freedom, even though just enlisting required great hardship and risk.
In contrast, the number of Jewish soldiers who fought in the Civil War was far smaller. During the 1860's, the Jewish population was only .05% of the total U.S. population. And it's estimated that there were just 8,000 Jewish soldiers.
Alyson: Despite there being such a small population of Jewish Soldiers who fought in the Civil War, I have two in my family tree! One of my great great great Uncles, Jacob Kling, fought on the Union side and enlisted in the 31st Regiment of New York as a musician. In stark contrast, his older brother, Abraham, who had moved to the South enlisted in the 29th Regiment of Mississippi. As a child, I heard countless stories from her grandmother about how the brothers' philosophical and moral divide irrevocably split the family up forever.
Shaunna: I also wanted to examine divides and diverging fates within a single family. The character of Stella is partially inspired by my own ancestor, a Black woman, who managed to become a financially independent landowner while the rest of my relatives struggled to find economic stability. As a native of Louisiana, where colorism was codified into law, I also wanted to delve into how skin color and talent afforded opportunities to some that would remain wholly unavailable to others.
At its heart, this book is about unexpected, life-changing friendships that blossom against the backdrop of war. It's also a reminder that creativity can bring light and a sense of purpose, even in the darkest times.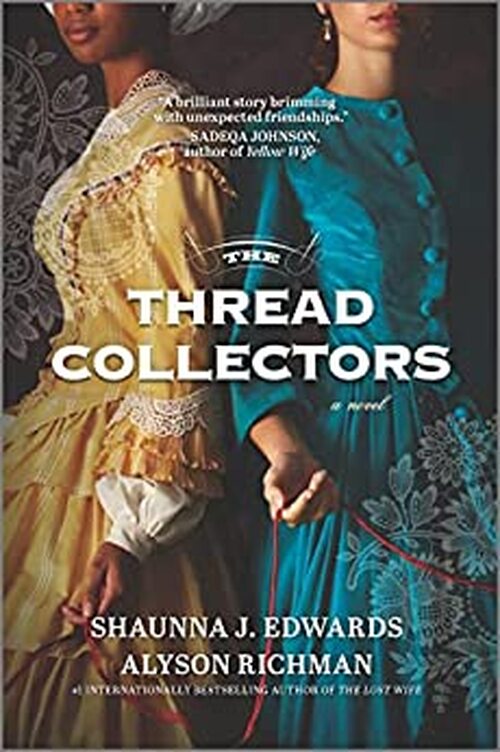 1863: In a small Creole cottage in New Orleans, an ingenious young Black woman named Stella embroiders intricate maps on repurposed cloth to help enslaved men flee and join the Union Army. Bound to a man who would kill her if he knew of her clandestine activities, Stella has to hide not only her efforts but her love for William, a Black soldier and a brilliant musician.
Meanwhile, in New York City, a Jewish woman stitches a quilt for her husband, who is stationed in Louisiana with the Union Army. Between abolitionist meetings, Lily rolls bandages and crafts quilts with her sewing circle for other soldiers, too, hoping for their safe return home. But when months go by without word from her husband, Lily resolves to make the perilous journey South to search for him.
As these two women risk everything for love and freedom during the brutal Civil War, their paths converge in New Orleans, where an unexpected encounter leads them to discover that even the most delicate threads have the capacity to save us. Loosely inspired by the authors' family histories, this stunning novel will stay with readers for a long time.
Historical | Multicultural African-American [Graydon House, On Sale: August 30, 2022, Trade Size / e-Book, ISBN: 9781525899782 / eISBN: 9780369717870]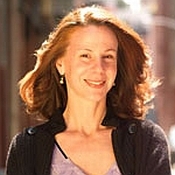 Alyson Richman is the internationally best selling author of The Mask Carver's Son, Swedish Tango, The Last Van Gogh, and The Lost Wife. Her novels are published in over ten languages. She is a graduate of Wellesley College and a former Thomas J. Watson Fellow. She lives in Long Island New York with her husband and two children.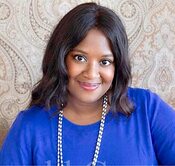 Shaunna J. Edwards is the debut novelist of THE THREAD COLLECTORS, co-authored with bestselling novelist, Alyson Richman. THE THREAD COLLECTORS will be released in August 2022. A native Louisianian, Shaunna majored in Literature at Harvard College before attending NYU School of Law. A former corporate lawyer, she now works in diversity, equity and inclusion. She lives in Harlem with her husband.
No comments posted.