Jennifer Vido: What inspired your new release, A DREADFUL SPLENDOR?
B.R. Meyers: I was eight years old, and home sick from school one day and my mom let me watch the local channel's afternoon movie, The Pit and the Pendulum (she was a big Vincent Price fan). The last five minutes of that movie terrified me — but in a fun way. And even though I've seen most of his other movies (House of Wax is stellar!) that first trip to the Medina Castle in The Pit and the Pendulum was the seed that eventually led to me write A Dreadful Splendor many years later. Never underestimate the power of television!
The story started much the same way most of my book ideas come to me, in the form of a certain scene, a tiny vignette that keeps replaying in my mind. I ask myself: Is this the beginning, the middle, or the end? And who is telling the story? The more questions I ask, the more layers get added and slowly the premise becomes clear. For A Dreadful Splendor it was the final séance scene complete with a fake spiritualist and rigged tricks. Then I wondered; What would happen if you had this all set up and the real ghost showed?
Jen: Who is Genevieve Timmons, and what's happening in her life that causes her much concern?
B.R.: She's a fake spiritualist who claims she can talk with the dead, swindling the grieving for a tidy profit. She learned early that death visits the rich as well as the poor, but those who can afford it will pay handsomely to relief their guilt or ease a broken heart. She views the heart as something that is weak and not to be trusted if it can be fooled easily by someone like herself.
She is alone, a survivor with streetwise snark. Yet, visiting the elite has afforded her a study of mannerisms that help her slip into the world of their upper-class seamlessly as a shadow. She must give the impression she is self-assured and can bring peace to the grieving. They are all depending on her to provide this miracle.
She has her own demons, though and the secret guilt she buried deep within her heart will start to surface as the very walls of Somerset Park seem to whisper her name.
Jen: How does Genevieve's encounter with Mr. Pemberton alter her fate?
B.R.: Hired by the family lawyer, Mr. Lockhart, Genevieve is brought to the isolated manor to perform a séance that will assure Lord Pemberton his dead bride is at peace in heaven. However, when she meets the handsome head of the estate, he is not the brokenhearted lover Mr. Lockhart had described. Instead, he is surly and headstrong, and quite certain his bride had been murdered. He knows Genevieve is a fake and threatens to have her collected by the village constable.
However, Genevieve reads people well and she uses that skill to make accurate assumptions about her new host. Impressed, he puts calling the police on hold and gives her a new assignment. Instead of the of peaceful seance Mr. Lockhart hired her for, she must now perform a fake one at Lord Pemberton's direction, complete with a vengeful spirit so convincing his bride's murderer will confess.
At once, Genevieve is pulled in two directions, promising two different men two different séances. In addition, she needs to play detective to figure out who is the most likely mark for her fake conjuring.
Jen: How does Genevieve's relationship evolve with the dashing Mr. Pemberton?
B.R.: At first, they regard the other with tempered disdain, but they soon realize they need to work together if they're going to successfully unmask the killer. And in doing so they are forced to spend more time together. However, each small moment they share leads to surprising discoveries about the other and how much they have in common, dispelling their prejudices.
Genevieve is streetwise but can slip into the world up the elite, taking advantage of rich families when they are at their most vulnerable. Secretly, she finally admits to herself that even though she is conning these wealthy mourners, she is also stealing the thing she craves the most, the feeling of belonging to a family.
Lord Pemberton has been placed into a position of authority of the estate, and yet he is just as much an outsider as Genevieve. He is motivated by duty, not affection. And he knows he will never feel as though Somerset Park is his home. He also sees the gift of peace that Genevieve gives those families and acknowledges she is stronger and braver than she thinks.
Jen: What do you hope readers take away from this enchanting tale filled with spooky thrills and an intoxicating romance?
B.R.: I love that description! I hope they find it an entertaining escape and one they'll enjoy rereading on a dark evening with a good cup of tea while the wind whistles outside. And if they're all alone one night, ready to turn out the light, but then they pause and think they see something in the shadows, well… mission accomplished.
Jen: Sneak peek: What is your current work in progress?
B.R.: Another gothic mystery that was also inspired by watching television (more to come on that at a later date). I can't give too much away, but it's in a similar vein as A Dreadful Splendor.
Jen: What's the best way for readers to stay connected with your latest happenings?
B.R.: I mostly hang out on Instagram, but you can find me on my website and social media.
Jen: What summertime releases are on your TBR pile?
B.R.: I have a very bad habit of reading several books at once. Some are on my phone, while others are paperbacks stacked on the bedside table.
Mothering by Zoje Stage. A modern day, gothic psychological thriller set during the time of the lockdown during the pandemic.
I Told You This Would Happen by Elaine Murphy. The sequel to the darkly humorous thriller, Look What you Made Me Do.
The Crooked Knife by Jan Morrison. A murder mystery set in Labrador, Newfoundland.
The Innocent by Ian Rankin. Ian McEwan. Part spy story, part aching love story, set in 1950's Berlin.
Jen: Thank you for stopping by to chat about your new release, A DREADFUL SPLENDOR. I hope you enjoy the last warm days of summer.
B.R.: Thank you for having me, Jen. I loved answering your thoughtful questions. I'm so grateful for bloggers like yourself who help shine a spotlight on authors and their novels. All the best!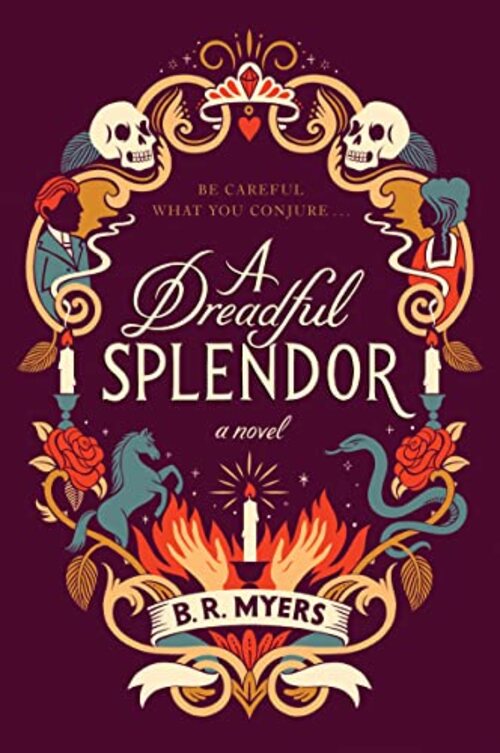 A Novel
In this spectacularly imaginative and ghoulishly fun Gothic murder mystery brimming with romance, betrayals, and chills, a fake spiritualist is summoned to hold a séance for a bride who died on the eve before her wedding, but as nefarious secrets are revealed, the line between hoax and haunting blurs.
Be careful what you conjure...
In Victorian London, Genevieve Timmons poses as a spiritualist to swindle wealthy mourners—until one misstep lands her in a jail cell awaiting the noose. Then a stranger arrives to make her a peculiar offer. The lord he serves, Mr. Pemberton, has been inconsolable since the tragic death of his beautiful bride-to-be. If Genevieve can perform a séance persuasive enough to bring the young lord peace, she will win her freedom.
Soothing a grieving nobleman should be easy for someone of Genevieve's skill, but when she arrives at the grand Somerset Park estate, Mr. Pemberton is not the heartbroken lover she expected. The surly—yet exceedingly handsome—gentleman is certain that his fiancée was murdered, even though there is no evidence. Only a confession can bring justice now, and Mr. Pemberton decides Genevieve will help him get it. With his knowledge of the household and her talent for illusion, they can stage a haunting so convincing it will coax the killer into the light. However, when frightful incidents befall the manor, Genevieve realizes her tricks aren't required after all. She may be a fake, but Somerset's ghost could be all too real…
A Dreadful Splendor is a wickedly whimsical brew of mystery, spooky thrills, and intoxicating romance that makes for an irresistibly fun and page-turning read.
Romance | Fantasy [HarperCollins Publishers, On Sale: August 23, 2022, Paperback / e-Book, ISBN: 9780063209831 / eISBN: 9780063209848]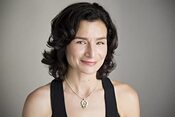 B.R. Myers spent most of her teen years behind the covers of Stephen King, Ray Bradbury, and Lois Duncan. When she's not putting her characters in awkward situations she works as a registered nurse. A member of the Writer's Federation of Nova Scotia, she lives in Halifax with her husband and their two children.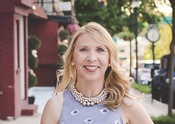 Jennifer Vido is best known for her nationally syndicated Jen's Jewels author interview column. A savvy book blogger she dishes the scoop on the latest happenings in the publishing business. As a national spokesperson for the Arthritis Foundation, she has been featured by Lifetime Television, Redbook, Health Monitor, The New York Times, The Baltimore Sun, Healthguru.com, and Arthritis Today. She is the author of the Piper O'Donnell Mystery series. Currently, she lives in the Baltimore area with her husband and two sons.
No comments posted.