Extract from How to Woo a Wallflower by Virginia Heath
Book 1 in the Society's Most Scandalous series
Text reproduced by kind permission of Harlequin Books S.A Copyright © 2022

After a horrific accident which nearly killed her, Lady Harriet Fitzroy is finally being launched into the London Season two years later than she should have where she is resigned to being bored stiff in the Wallflower chairs. Except a chance meeting with her over-protective elder brother's best friend leads to an unlikely new friendship of her own…
'Are you taken for this dance, Lady Anne?' The third besotted gentleman in a row edged towards Hattie's sister as the pair of them perused the refreshment table. Lord Pickering was a handsome devil and knew it. He was also one of the gentlemen her twin had had her eye on. 'For if you are not…'
'She's not,' said Hattie before a beholden Annie felt obliged to turn him down for her sister's sake as she already had with two others. Just because Hattie couldn't dance thanks to her dratted leg didn't mean she expected her sister to sit with her in the wallflower chairs as she had loyally declared she would for the first half an hour to 'soak in the atmosphere'.
Then, no doubt, it would be Kitty's turn to pretend her feet were aching, or some other far-fetched nonsense, to justify her shift as nursemaid. Followed, in whatever order her interfering brother had prearranged behind her back, by him and Dorothea. And all because she had begged him to stop cajoling reluctant friends and acquaintances her way and declared Lady Bulphan's ball would be her last foray out this Season if he did.
'My sister would be delighted to dance this dance with you. In fact…' she offered her glaring twin a sickly smile which told her in no uncertain terms that Hattie wasn't the least bit fooled by the family's flimsy charade '…if you are quick, I also happen to know that she has kept the first waltz free, too, as well as all six dances in between.' She announced this at a louder volume on purpose to attract the attention of all the other eligible young men milling about, and like obedient hunting hounds summoned by a bugle, they instantly turned to stare, intrigued. Then, one by one, all clamoured around Annie to claim one of the free dances.
While her sister was surrounded, Hattie poured herself some punch and dissolved into the crowd, taking a convoluted route to the wallflowers' chairs in case her suffocating brother noticed she was all alone. She nodded to the four other wallflowers in greeting but chose a seat at the back, in the middle of a row because she could use a strategic pillar as camouflage and settled in for the duration.
As she drained the last drops of her punch, another glass appeared over her shoulder. 'Thought I might find you here.'
'Jasper!' She almost dropped the empty cup in shock and attempted to cover the ferocious blush creeping up her neck with mortified irritation. 'I thought I had made it plain that I didn't need saving!'
'Yes, I heard you say that, and before you launch into another diatribe about loathing pity and people feeling beholden, I shall save you the effort.' He had circumvented the back of the chairs and was now shuffling along the front of them balancing another cup of punch on a plate piled high with food from the buffet. 'For neither indebtedness, pity nor guilt have brought me here.' He dropped into the chair beside her, stretched out his long legs beneath the seat in front and crossed them at the ankles. Only then did he remove the cup from the plate and offer the selection to her.
'I wasn't sure what you liked, and as I like it all, I loaded two of everything for us to share but confess I polished off all the little fried cheese things in transit because they were just too moreish.' When she only blinked at him in answer he grinned and balanced the plate on his lap to select something else for himself.
'If you are not here out of a misplaced sense of guilt, then why are you?'
'Two reasons.' Something dainty and wrapped in pastry disappeared into his mouth and the wretch made her wait while he chewed it. 'Firstly, I came to deliver something.' He patted his coat and retrieved a folded square of paper from a hidden pocket inside, waving it at her. 'I promised Izzy solemnly that I would give you this.
'And secondly…' He sighed as his eyes dipped, awkward again and a bit lost. 'Because it turns out that four-year-olds are fast asleep by seven, and as I am avoiding my club for obvious reasons, I am left alone to stew in my own juices and, after the notorious brandy incident, I have come to the conclusion that that isn't wise.' He popped a bacon-wrapped date into his mouth and glanced around him.
'I've never sat in the wallflower chairs before. All the exiled gentlemen hover around the edges and try to disappear into the woodwork, but these chairs rather make a statement, don't they?'
He glanced around him with disdain at their confined space in the furthest corner of the ballroom, and at the overly cheerful few young ladies peppered throughout the seats. They were huddling in groups of two or three so that they could pretend to be engrossed in a riveting conversation, having a high old time, rather than gazing wistfully at their peers dancing. 'I now feel dreadful for every single bottom sat on one and ashamed that I've never taken the time to know any of them.' Why would he? He was handsome, rich and undisputedly still quite a catch despite his scandalous reputation.
Society's Most Scandalous #1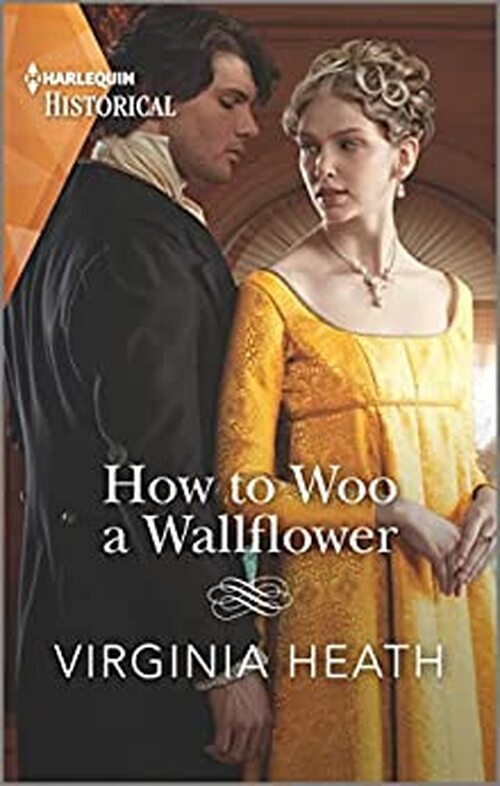 An entertaining, sexy Regency romance
He could have any deb
Except his best friend's sister…
Jasper, the Earl of Beaufort, hasn't seen Lady Harriet Fitzroy since her serious riding accident. She has grown into a kind, spirited woman, whose sinful smile plays havoc with his jaded emotions! Hattie's family disapprove of Jasper's rakish past, but when she risks her reputation to help him, the least he can do is pull her from the wallflower chairs and out of the shadows…
From Harlequin Historical: Your romantic escape to the past.
Romance Historical [Harlequin Historical, On Sale: August 23, 2022, Mass Market Paperback / e-Book, ISBN: 9781335723352 / ]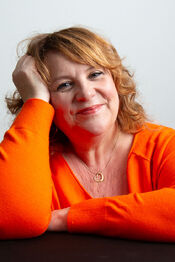 When Virginia Heath was a little girl it took her ages to fall asleep, so she made up stories in her head to help pass the time while she was staring at the ceiling. As she got older, the stories became more complicated, sometimes taking weeks to get to the happy ending. Then one day, she decided to embrace the insomnia and start writing them down. Fortunately, the lovely people at Harlequin took pity on her and decided to publish her romances, but it still takes her forever to fall asleep.
No comments posted.