Instead of trying to find your perfect match in a dating app, we bring you the "Author-Reader Match" where we introduce you to authors you may fall in love with. It's our great pleasure to present Heather McCollum!
Writes:
Heather McCollum is a USA Today bestselling author of 16th and 17th-century Scottish romances full of adventure and intrigue, sprinkled with humor, history, and spice. Brawny Highlanders and feisty heroines are her favorite characters! Wrap yourself in fun adventures that take you from sea to misty forests to castles and across moors covered in Scottish thistle. Live the romance that flares between her mighty warriors and their heroines, knowing you will always be given the happily-ever-after you deserve.
About:
Hello Romance Lover! On top of writing romantic adventures set in 16th century Britain, I'm also a mom of three kids (ages 15, 21, and 23), dog-mom of one rescued geriatric golden retriever, and wife of one 6-foot 4-inch Highlander. When I'm not trying to help my kids make it through the day, baking things I see on The Great British Baking Show, or writing, I'm usually educating women on ovarian cancer (I'm an 11-year survivor). I love kilted heroes, dragonflies, watching birds, chai tea lattes, and eating buttered air-popped popcorn for dinner on Friday nights.
What I'm looking for in my ideal reader match:
My ideal reader match for my latest book, THE HIGHLANDER'S TUDOR LASS:
Loves historical Scotland and Tudor England
Isn't shy about a little steam in the books they read
Likes a woman who stands up for herself and those she loves
Is a bit curious about what's under a Scotsman's kilt
Has exploring ancient castles on their bucket list
Likes to laugh out loud while reading
Loves a fabulously satisfying HEA
What to expect if we're compatible:
If we're compatible, you'll want to go back and read from my 6 different Scottish historical romance series.
Reading while on road trips (or listening if you're driving), sitting in doctors' offices, sipping a cocktail or tea on the back porch, on lunch break, and waiting for kids at soccer practice are all possible places to dive into a 16th-century adventure in one of my books. You deserve some fun romance to see you through the day! In my books you'll find:
Always a happily-ever-after
No pets or children ever die in my books
Always some mystery or adventure
Historical accuracy on settings and major political figures
Minimal dialect is written into the dialogue (only enough to give you the flavor)
On a scale of 1-10, with 1 being just a kiss and 10 being erotica, my books fall around 7.
As a reader of mine, you'll also see personal information about me on my social media sites. I love to get to know my readers and am not shy. If you sign up for my newsletter, there's a secret staircase on my website for subscribers only. I send out a once-a-month newsletter and announcements of new releases and sales.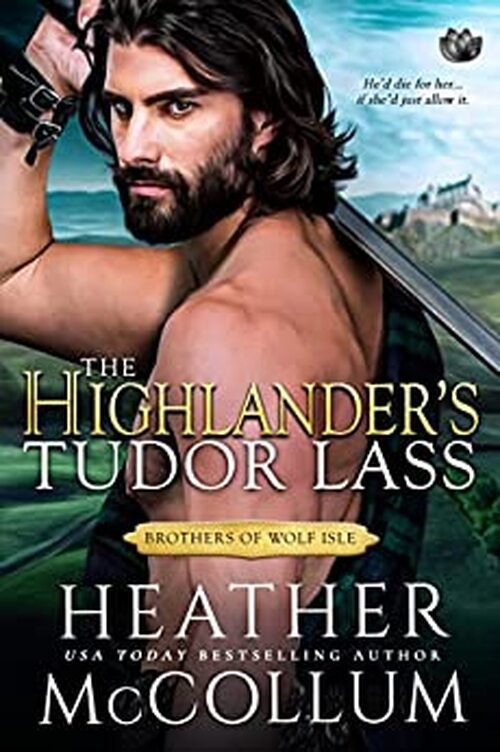 Callum Macquarie would give anything to go back to the Highlands and Wolf Isle. Instead, he's stuck circling an undefended English castle in too-tight breeches, longing for his bed and his plaid. But he has an oath to keep: to bring home the bonny Anna Montgomerie and her sister before that devil of a blaggard pirate Jundeau finds them first. Only the lass he's come to rescue has no interest in going back to Scotland with him. Or ever.
To hell with Callum and his oath. Anna won't step one foot in Scotland—no matter the danger. Not after what she's left behind, and not while there's a chance she can remain in England. But she has a plan. And the only hitch involves a braw, fiercely protective highlander who refuses to leave…and whose touch burns hotter than fire.
Now Anna and Callum are caught between the threat coming for Anna. Staying means danger. Leaving means death. And a blazing attraction that could spoil everyone's plans.
Romance Historical [Entangled: Scandalous, On Sale: August 22, 2022, e-Book, ISBN: 9798453877690 / eISBN: 9798453877690]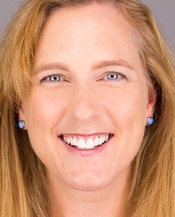 Heather McCollum is an award winning, historical romance writer. She is a member of Romance Writers of America and the Ruby Slippered Sisterhood of 2009 Golden Heart finalists. The ancient magic and lush beauty of Great Britain entrances Ms. McCollum's heart and imagination every time she visits. The country's history and landscape have been a backdrop for her writing ever since her first journey across the pond. When she is not creating vibrant characters & magical adventures on the page, she is roaring her own battle cry in the war against ovarian cancer. Ms. McCollum recently slayed the cancer beast and resides with her very own Highland hero, rescued golden retriever & 3 kids in the wilds of suburbia on the mid-Atlantic coast.
No comments posted.