Instead of trying to find your perfect match in a dating app, we bring you the "Author-Reader Match" where we introduce you to authors you may fall in love with. It's our great pleasure to presents Sara Goodman Confino!
Writes:
Sara Goodman Confino writes hilarious romantic comedies with a focus on family and friendship. You'll laugh until you cry and cry until you laugh in both her debut, For the Love of Friends, and her new novel, She's Up to No Good.
About:
Sara Goodman Confino lives in the DC suburbs with her husband, two sons, and two miniature schnauzers. When she's not teaching or frantically parenting (which often means trying to keep her boys from peeing on literally everything), she enjoys reading, writing, and binge-watching shows from the treadmill. She's a rabid Bruce Springsteen fan and got pulled up to dance on stage, Courtney Cox-style in 2012 and will never miss a chance to mention that/whip her phone out and show you pictures and videos of it.
What I'm looking for in my ideal reader match:
People who love to laugh
Someone who appreciates quirky/eccentric families
Dual-timeline aficionados
Readers who appreciate family sagas
Anyone looking for a good time with heart and depth
What to expect if we're compatible:
If we're compatible, you'll probably:
Go back and check out For the Love of Friends (Evelyn plays a small, but unforgettable role!)
Follow me on social media—I keep hearing that my Instagram and Facebook stories aren't to be missed (honestly, I just steal a lot of ridiculous memes, but I promise they're hysterical!)
Still be thinking about these characters long after SHE'S UP TO NO GOOD ends. I personally want to crawl inside their world and live in it.
Frantically Google Hereford to plan a vacation there—sorry, it's fictional. But it's inspired by my real grandmother's hometown of Gloucester, Massachusetts.
Want to know how much was fact, and how much was fiction after you read my acknowledgments. While Evelyn is inspired by my grandmother, she's definitely fictional. Although my real grandmother DID tell a cop who pulled her over in the "High Occupancy Vehicle Lane" that she drives in the "HIV lane all the time." And the Sweet'N Low scene? Happened. The rest, well—I don't want to let the truth get in the way of a good story.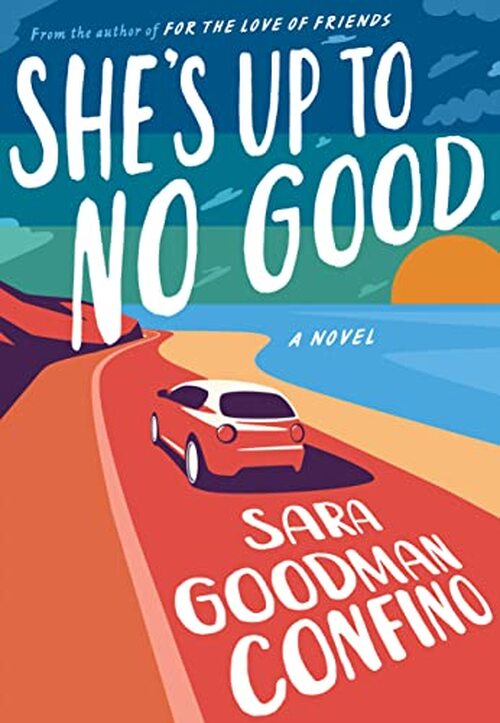 A Novel
For two women generations apart, going home will change their lives in this funny, poignant, and life-affirming novel about family, secrets, and broken hearts by the author of For the Love of Friends.
Four years into her marriage, Jenna is blindsided when her husband asks for a divorce. With time on her hands and her life in flux, she agrees to accompany her eccentric grandmother Evelyn on a road trip to the seaside Massachusetts town where much of their family history was shaped.
When they hit the road, Evelyn spins the tale of the star-crossed teenage romance that captured her heart more than seventy years ago and changed the course of her life. She insists the return to her hometown isn't about that at all—no matter how much she talks about Tony, her unforgettable and forbidden first love.
Upon arrival, Jenna meets Tony's attentive great-nephew Joe. The new friendship and fresh ocean air give her the confidence and distance she needs to begin putting the pain of a broken marriage behind her.
As the secrets and truths of Evelyn's past unfold, Jenna discovers a new side of her grandmother, and of herself, that she never knew existed—and learns that the possibilities for healing can come at the most unexpected times in a woman's life.
Women's Fiction | Humor [Amazon Publishing, On Sale: August 1, 2022, Paperback / e-Book, ISBN: 9781542033619 / ]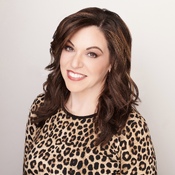 Sara Goodman Confino teaches high school English and journalism in Montgomery County, Maryland, where she lives with her husband, two sons, and two miniature schnauzers, Rosie and Sandy. When she's not writing or working out, she can be found on the beach or at a Springsteen show, sometimes even dancing on stage.
No comments posted.