1--What is the title of your latest release?
DECEPTION, Book Four in the Natchez Trace Park Rangers series
2--What's the "elevator pitch" for your new book?
DECEPTION is a complex story of family secrets, mixed motives, and learning to trust.
3--How did you decide where your book was going to take place?
Before I wrote this series, I had always wanted to write a book set on the Natchez Trace. In my mind I could see myself walking where thousands of American Indians, fur trappers, soldiers, and riverboat men making their way home from Natchez to Nashville had walked. And, since I had always wanted to visit Natchez, that seemed the perfect place to set the stories—at the beginning of the Natchez Trace.
4--Would you hang out with your heroine in real life?
Definitely. There are people in this world who, if they stopped by your house and asked if you wanted to go to the city dump with them, you would say yes—you like being around them that much. Madison Thorn is one of those people.
5--What are three words that describe your hero?
God-fearing, strong, courageous
6--What's something you learned while writing this book?
I learned that if I'd stop trying to make my characters do something they didn't want to do, writing would be a lot easier.
7--Do you edit as you draft or wait until you are totally done?
I edit as I go, then edit again after I've laid the suspense track down because I have to go back and add the romance. It's easier to write suspense than to romantically link my characters!
8--What's your favorite foodie indulgence?
Fried okra. I only allow myself to have it once or twice a year—I don't fry anything!
9--Describe your writing space/office!
Funny thing about that. Just this morning I started to take a photo of my desk because it was neat. No papers, no coffee mug…but time got away from me and now it's too late because there's a plethora of papers scattered about, and a coffee mug, and my cat who is rubbing her face on my laptop screen, vying for my attention.
10--Who is an author you admire?
I have too many to pick just one, and if I named them all, I'd be sure to forget someone. Not only that, it depends on what genre I'm reading as to who is my favorite.
11--Is there a book that changed your life?
I assume you mean other than the Bible. Kristen Heitzmann's Freefall made me fall in love with Christian fiction and changed the direction of my writing life.
12--Tell us about when you got "the call." (when you found out your book was going to be published)
I was on my way home from Chattanooga after visiting my mom. I knew my agent had a couple of proposals out for consideration, and we were supposed to hear from one of them that day. Every so often, I'd pull over and check my email. Nothing. Got to a big box store in my hometown and stopped for groceries. While I was in the store, I called my mom to let her know I'd made it home safely and my agent beeped in. With my heart in my throat, I switched calls and learned I'd been offered a contract for not one book, but three. I was off the charts delirious.
13--What's your favorite genre to read?
I've read romantic suspense all my life.
14--What's your favorite movie?
Not a romantic suspense movie but…While You Were Sleeping is a feel-good movie with all the elements of "story" in it. It's a great movie for writers to watch and study.
15--What is your favorite season?
It used to be fall and while I love the crispness in the air and the beautiful colors, after the winters we've had lately, spring has become my favorite with everything coming back to life.
16--How do you like to celebrate your birthday?
As quietly as possible.
17--What's a recent tv show/movie/book/podcast you highly recommend?
I don't have much time for tv or movies…book—Trust Me by Kelly Irvin.
18--What's your favorite type of cuisine?
Fresh garden vegetables and a rotisserie chicken (that I've cooked myself). And homemade rolls.
19--What do you do when you have free time?
What free time? When I'm not writing, I'm spending time with family…but—I do read every night before I go to sleep. And hate it when I get hold of a book that I can't put down! That's when I'll read until one or two in the morning, knowing I have to get up no later than 6 a.m.
20--What can readers expect from you next?
I'm working on the first book set in the Cumberland Plateau around Chattanooga, Tennessee. Alexis Stone (or Alex as she likes to be called) has been thrust into the role of sheriff of Apacola County, Tennessee, a job she's been promised should be little more than administrative since she has a good team of deputies. However, her first day on the job a woman is murdered, and a chess pawn is found in her hand along with a chess move that mocks the police. It can only be the serial killer Alex thought she'd caught in Chattanooga. Now the killer has followed Alex to her hometown of Pearl Springs.
Natchez Trace Park Rangers #4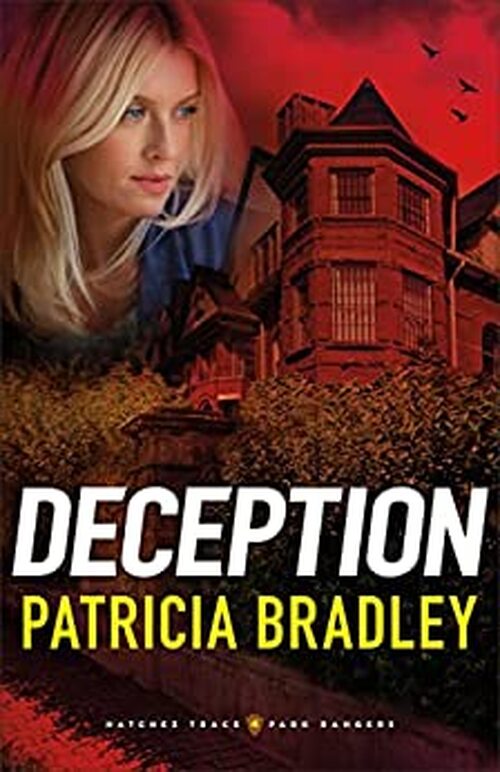 After being forced to kill an FBI agent gone rogue in self-defense while working in the violent crimes unit for the Investigative Services Branch, ranger Madison Thorn is comfortable with her move to the fraud and cyber division. At least numbers don't lie. So she's less than thrilled when a white-collar crime investigation in Natchez, Mississippi, turns violent. She could also do without being forced to work with former-childhood-enemy-turned-infuriatingly-handsome park ranger Clayton Bradshaw.
When a woman who looks just like Madison is attacked on the same night Madison's grandfather is shot, it becomes clear that there is something much bigger going on here and that Madison herself is in danger. Madison and Clayton will have to work together--and suppress their growing feelings for one another--if they are to discover the truth before it's too late.
Romance Suspense | Christian [Revell, On Sale: August 2, 2022, Paperback / e-Book, ISBN: 9780800735760 / eISBN: 9781493436187]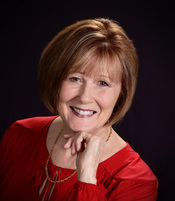 Winner of an Inspirational Readers' Choice Award in Suspense, Patricia Bradley lives in North Mississippi with her rescue kitty, Suzy, and loves to write suspense with a twist of romance. Her Logan Point series is available at all on-line retailers and major bookstores.

Her workshops on writing include online courses with American Christian Fiction Writers, workshops at the Mid-South Christian Writer's Conference, ACFW Minnesota NICE and Memphis ACFW. When she has time, she likes to throw mud on a wheel and see what happens.
No comments posted.