1--What is the title of your latest release?HOME TO BRAMBLEBERRY CREEK, coming out July 26!
2--What's the "elevator pitch" for your new book?I don't remember, but my publisher wrote this for the description: Morgan Jo Coyle hasn't been back to the small town of Brambleberry Creek or seen any of her family for years. But when she receives the heartbreaking news that her Memaw Essie is on her deathbed, Morgan knows she has to go home to face Essie—and her complicated past—before it's too late.
3--How did you decide where your book was going to take place?I felt inspired to create a small country town in the heart of America, akin to the one in which my mom was born.
4--Would you hang out with your heroine in real life?Yep. She's smart and down-to-earth.
5--What are three words that describe your hero?Witty, sweet, handsome
6--What's something you learned while writing this book?A LOT about making wine!
7--Do you edit as you draft or wait until you are totally done?Wait until I'm done.
8--What's your favorite foodie indulgence?Clams and mussels in a fabulous sauce.
9--Describe your writing space/office!Lucky to have an in-home office with a white desk, a little window, and books all around me!
10--Who is an author you admire?Judy Blume
11--Is there a book that changed your life?The Five People You Meet in Heaven
12--Tell us about when you got "the call." (when you found out your book was going to bepublished)I celebrated with my husband and son! We went out to eat. Clams and mussels in a fabulous sauce ;)
13--What's your favorite genre to read?Domestic thriller
14--What's your favorite movie?Silence of the Lambs
15--What is your favorite season?Autumn
16--How do you like to celebrate your birthday?Very lowkey. Ideally, by reading, doing a puzzle, going for a walk. Lots of downtime!
17--What's a recent tv show/movie/book/podcast you highly recommend?I devoured Paper Palace. SO so SO good!
18--What's your favorite type of cuisine? American. I'm a meat 'n' potatoes gal.
19--What do you do when you have free time?Read
20--What can readers expect from you next?
Home to Brambleberry Creek will roll into two more books in the series.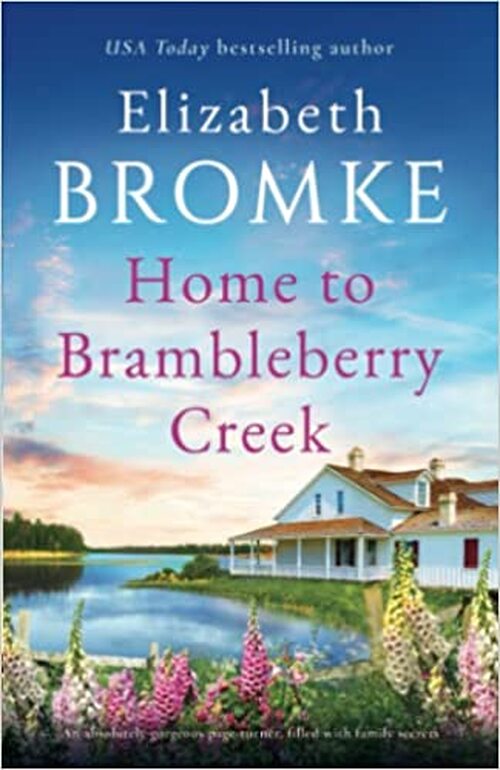 Everyone has one moment that will change their life forever…
A completely heart-warming, emotional page-turner about finding your place in the world, the importance of family and the joy of discovering love when you least expect it. Perfect for fans of RaeAnne Thayne, Elin Hilderbrand and Susan Mallery.
Morgan Jo Coyle has been trying to escape her past for the last five years. She's built a successful career for herself in the city but she still longs for the open fields and beautiful skies of Brambleberry Creek, the small town in Kentucky where she grew up. So when she receives a heart-breaking call from her mother, telling her that her Memaw Essie is on her deathbed, Morgan drops everything to go home and face her family—before it's too late.
Stepping through the door of her memaw's charming old farmhouse, Morgan is reminded of all the happy times she spent baking with Essie. And it's not long before her childhood sweetheart, Emmett Dawson, with his sparkling blue eyes and teasing smile, comes to find her. It almost starts to feel like old times as Morgan and Emmett spend long summer evenings together eating berries by the water. But a lot has happened since they last saw each other. Can their relationship really be reignited after all this time?
The sprawling Kentucky countryside also brings memories of the fateful accident that Essie was responsible for: the day that changed Morgan's world forever and drove her away from her family, Emmett and everything she loved…
With Essie in the hospital, Morgan tries to forgive her. It's only when she discovers an ink-stained letter written in her memaw's distinctive hand that she finally starts to understand the truth behind the moment that tore the two women apart.
Will the unraveling of a shocking family secret help Morgan to reunite her family and find a future with Emmett in Brambleberry Creek? Or will she leave the rolling hills of Kentucky for good?
Women's Fiction [Bookouture, On Sale: July 22, 2022, Paperback, ISBN: 9781803146492 / ]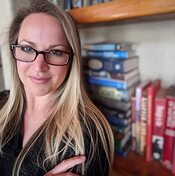 Elizabeth Bromke writes small-town women's fiction and sweet romance. In her stories, she weaves multi-generational family dynamics with the triumphs and trials of modern relationships.
Elizabeth and her husband and son live in the mountains of Arizona. There, they spend time together reading, taking walks with their sweet pup, Winnie, and working on puzzles.
No comments posted.