Instead of trying to find your perfect match in a dating app, we bring you the "Author-Reader Match" where we introduce you to authors you may fall in love with. It's our great pleasure to present Tiana Warner!
Writes:
YA Fantasy and sapphic romance. My new book, THE VALKYRIE'S DAUGHTER, will take you through the nine Norse worlds and all the way down to Helheim! I love to write stories that dive into relatable feelings on an epic backdrop, which is why YA Fantasy is so perfect—Sigrid wants more than anything to be a Valkyrie, and on a journey to fulfill her purpose, she gets to explore her feelings and learn about who she is.
About:
I'm an author from BC, Canada, who loves to explore nature with my hyperactive rescue mutt, Joey. I've had horses my whole life, which you'll probably notice when you read about the horses in THE VALKYRIE'S DAUGHTER.
What I'm looking for in my ideal reader match:
My ideal reader match for THE VALKYRIE'S DAUGHTER is into…
Norse mythology. The story is full of mythological Norse places, people, and creatures.
Underdog stories. Sigrid was never meant to be a Valkyrie, and she doesn't even have a winged mare, but she refuses to let that stop her from getting what she wants.
An enemies-to-lovers romance. Sigrid and Mariam don't start off liking each other, but that sure changes!
A sapphic protagonist and other LGBTQ+ characters in a queernormative world!
What to expect if we're compatible:
You'll be up all-night turning pages.
I'm committed to this relationship – the sequel to THE VALKYRIE'S DAUGHTER is underway.
You'll love my other books, including my YA Sapphic Fantasy series MERMAIDS OF ERIANA KWAI, and my other romances launching this summer!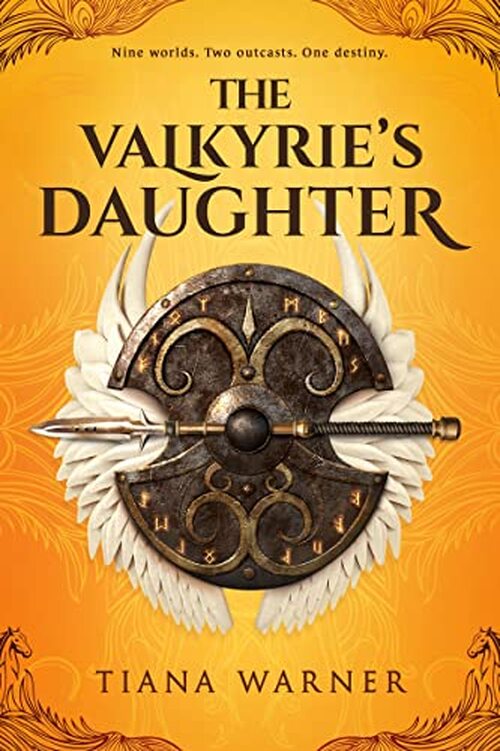 From the time she was born, Sigrid has only ever been ordinary. Being paired at birth with a plain horse—instead of the powerful winged mare of a valkyrie—meant there would be no warrior path for her. No riding the skies, no glory among the nine worlds. Just the simple, unremarkable life of a stable hand.
Everything changes when a terrible enemy ambushes Vanaheim and Sigrid sees a vision of herself atop a mythical stallion, leading the valkyries into a harrowing battle. Finally, she can grab her future with her own two hands and become the hero of her own story…if she dares.
But her destiny is tied up with Mariam, a fallen valkyrie who's allied herself with the very enemy Sigrid is trying to stop.
Now Sigrid has left ordinary behind as she begins a journey with the beautiful—if treacherous—valkyrie, each step bringing her closer to answers…and to awakened feelings for Mariam.
Only, the life Sigrid has escaped may have been paradise compared to the one she's racing toward. Because her destination is the realm of the dead: the gates of Hel.
Young Adult Fantasy | LGBTQ Romance [Entangled Teen, On Sale: July 26, 2022, Hardcover / e-Book, ISBN: 9781649371485 / ]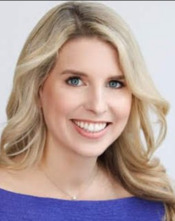 Tiana Warner is an LGBTQ+ author from British Columbia, Canada, best known for her critically acclaimed "Mermaids of Eriana Kwai" trilogy and its comic adaptation. Tiana is a lifelong horseback rider, a former programmer with a Computer Science degree, and an outdoor enthusiast who loves to explore nature with her musician boyfriend and their hyperactive rescue mutt, Joey.
No comments posted.