What inspires you to write mysteries, as opposed to any other type of novel?
When I was young, I had grandiose ideas of writing The Great American Novel, only I hadn't written much at that point, and I hadn't gone through much formal training (no MFA here!). So I thought, quite naively, let me try writing a mystery novel first. Those are easy.
Right. Not so much, as it turned out. My first attempt took over three years, and will never be seen, nor should it. But I learned much in the doing of it, especially as to what I needed to know in order to write. The second mystery novel involved much more research, took three and a half years to finish — and sold.
I've stayed with mysteries primarily because I enjoy being in a world where problems can actually be solved. I've also written one werewolf book, and a non-genre novel that we are sending around.
Your Sparks & Bainbridge series is set in the 1940s. Why this time period?
The actual marriage bureau started in 1939, but I thought the post-war period was fascinating for all of the changes that were happening in London, and I didn't want to take my characters into the war itself, because I felt that period had been done. 1946 gives me the post-traumatic London, rationing, the Cold War, the Royal Courtship, the growth of television, and, most of all, the changes in the economic structure when women took over men's roles everywhere and were not going to be forced to abdicate when the men returned.
For readers who may be new to the series, what is the Right Sort Marriage Bureau?
An agency that vets and introduces single people to each other.
How would you describe the dynamic between Mrs. Gwendolyn Bainbridge and Miss Iris Sparks?
I think of this as a series of books about a friendship, into which mysteries intrude. They each have had experiences which the other envies. Gwen has had the advantages of wealth and a great romance, but no university education. She is only gradually discovering her true strengths. Iris has had both the education and the wartime experiences that Gwen lacked, but comes from a middle-class background and resents the antiquated class structures that still dominate her life. Working together allows them to become more of themselves, and the friendship is all the more valuable for its mutual healing qualities. And they both share a critical and humorous view of the world.
Some mystery authors will include some ongoing mystery, in addition to the one that's solved in each book. Do you do that with your Sparks & Bainbridge series? Is that some mystery – whether small or large, personal or professional – that runs throughout each book?
Definitely. The mysteries are as likely to come from their personal backgrounds as from the clients walking into The Right Sort. I don't want to fall into the same rhythms for each book, because that would bore me as a writer. I was very careful to flesh out their personal lives before I started the series so that there would be constant interaction between those and the investigations.
From THE UNKEPT WOMAN's description, there sounds like some personal drama mixed in with the mystery. Do you try and keep an even balance between the two?
I don't worry about the "evenness" of the balance. I try to write what naturally evolves from the characters, the premises, and whatever the research provides. THE UNKEPT WOMAN has its roots in Iris's wartime intelligence work, but that overlapped with her love life, and both drive the story. Given that my characters don't set out to investigate these cases, there needs to be some personal aspect that brings them to action.
Other authors I've interviewed have told me that the kinds of things they enjoy reading are different from the things they enjoy writing. What do you like reading? Favorite authors? Favorite books?
I lean heavily toward fiction, but I'm omnivorous. The sad part about my current success as a writer is that between the full-time day job and the writing, I don't read as much as I used to. Current authors that I love are Colson Whitehead and Richard Powers. The latter's THE OVERSTORY may be the best book I've read in the last ten years. The author who blew my mind up the most growing up was Thomas Pynchon, but I would throw in Tom Stoppard and Stephen Sondheim as others who made me want to write.
What are you currently working on?
I turned in Book 5 of the Sparks and Bainbridge series, tentatively titled THE BODY IN EPPING FOREST. [My titles frequently change.] I'm taking a month off before starting Book 6, and am trying to write a short musical during it, part of an ongoing project of a program of six short musicals with six different composers, with the common thread of murder in the plots. This will be the third.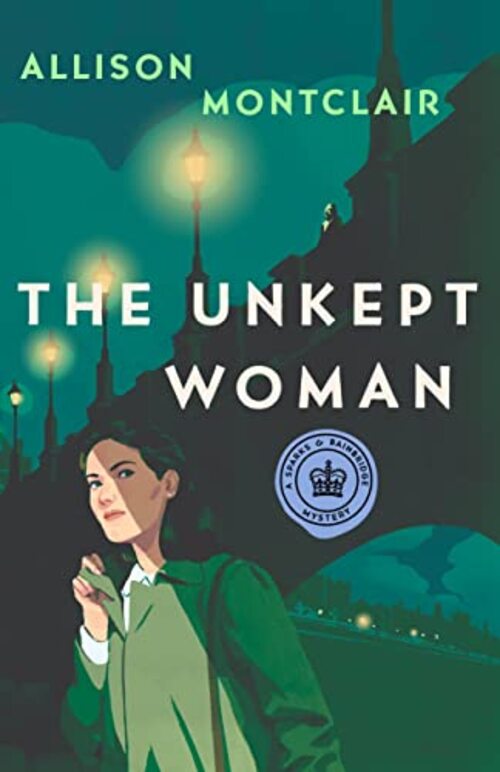 A Sparks & Bainbridge Mystery

The Right Sort Marriage Bureau was founded in 1946 by two disparate individuals - Mrs. Gwendolyn Bainbridge (whose husband was killed in the recent World War) and Miss Iris Sparks who worked as an intelligence agent during the recent conflict, though this is not discussed. While the agency flourishes in the post-war climate, both founders have to deal with some of the fallout that conflict created in their personal lives. Miss Sparks finds herself followed, then approached, by a young woman who has a very personal connection to a former paramour of Sparks. But something is amiss and it seems that Iris's past may well cause something far more deadly than mere disruption in her personal life. Meanwhile, Gwendolyn is struggling to regain full legal control of her life, her finances, and her son - a legal path strewn with traps and pitfalls.
Together these indomitable two are determined and capable and not just of making the perfect marriage match.
Mystery Historical | Mystery Amateur Sleuth [Minotaur Books, On Sale: July 26, 2022, Hardcover / e-Book, ISBN: 9781250750341 / eISBN: 9781250750358]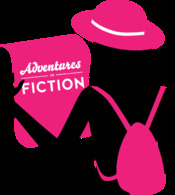 ALLISON MONTCLAIR grew up devouring hand-me-down Agatha Christie paperbacks and James Bond movies. As a result of this deplorable upbringing, Montclair became addicted to tales of crime, intrigue, and espionage. She now spends her spare time poking through the corners, nooks, and crannies of history, searching for the odd mysterious bits and transforming them into novels of her own.
No comments posted.