Instead of trying to find your perfect match in a dating app, we bring you the "Author-Reader Match" where we introduce you to authors you may fall in love with. It's our great pleasure to present Angela M. Sanders!
Writes:
I write cozy mysteries loaded with atmosphere, humor, and magic. My latest series, the Witch Way Librarian mysteries, features librarian Josie Way, who fled the Library of Congress for podunk Wilfred, Oregon. In Wilfred, not only did she find a new home in the servants' quarters of a Victorian mansion-turned-library, but she also discovered that books talked to her—and that was only the beginning. With the help of her black cat Rodney and a cast of quirky townspeople, her newly discovered lineage as a powerful witch with a yen for justice has blossomed.
About:
I love vintage crime novels, 1930s movies, thunderstorms, gardenias, icy martinis, and gothic architecture. If I have a gift outside of storytelling, it's the ability to root out good stuff at thrift stores. That and reading tarot cards. I'm still working on fulfilling my dream of becoming Nancy Drew, although my ancient Corolla falls way short of her roadster and my skill with morse code needs work.
What I'm looking for in my ideal reader match:
Someone who craves a bathtub read but insists on good writing.
A reader who's tired of stock characters like the bland "hot detective" love interest or the single-dimensional villain.
A mind open to magic.
Extra points for a love of black cats with naughty streaks.
What to expect if we're compatible:
Immersion into a world combining the magic of Bewitched, the humor of a Preston Sturges movie, and the suspense of a Golden Age detective novel.
Solid puzzles to unravel as you read.
Stories that entertain and engage without gore or make-you-blush sex scenes.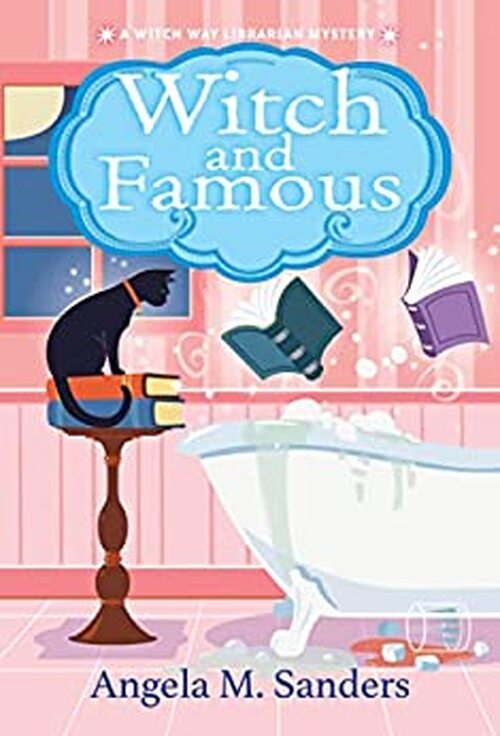 For a tiny town, picturesque Wilfred, Oregon, has everything, including an impressive library housed in a Victorian mansion, a touch of magic in new librarian and fledgling witch, Josie Way, a visiting movie star—and a curious tendency toward murder . . .
Josie and all of Wilfred are buzzing with excitement. A-list movie star Daphne Morris has chosen to interview Roz, assistant librarian and novelist, for her book club. But when the glamorous actress quickly charms both Roz's long-time love and sheriff Sam, the object of Josie's unrequited affection, Josie turns to the whispers from her beloved books for ideas on revising the plot. Yet soon there's another twist . . .
At a party to celebrate the interview, Daphne's personal chef is found dead in a scene that all too closely echoes one in Roz's novel. It's clear to Josie that someone's idea of a happy ending means framing her friend. She'll have to read between the lines with the help of the library's enchanted stacks, guidance from her magical grandmother's letters, and her cat familiar, Rodney, to solve this murder before someone decides to stage a deadly sequel . . .
Mystery Cozy | Mystery Paranormal | Mystery Woman Sleuth [Kensington Books, On Sale: July 26, 2022, Mass Market Paperback / e-Book, ISBN: 9781496728784 / ]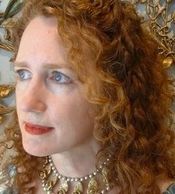 Angela M. Sanders worked over a decade as a congressional investigator before becoming a freelance writer, author of mysteries, and vintage clothing aficionado in Portland, Oregon. Her articles on history, personalities, culture, and food have appeared in a variety of magazines, and she is a weekly columnist for the popular perfume blog, Now Smell This.
It was after searching in vain for a fun, quirky mystery that was also smart that she began writing the Joanna Hayworth vintage clothing mysteries. Her love of wacky caper novels led her to resurrect the form with the Booster Club capers series.
No comments posted.