1--What is the title of your latest release?
2--What's the "elevator pitch" for your new book?
Point Break meets The Beach meets Agatha Christie's And Then There Were None, with a bit of Survivor thrown in, on a remote Australian beach.
3--How did you decide where your book was going to take place?
I wanted a totally different setting to my debut SHIVER. A remote beach backed by lush rainforest seemed about as different as you can get. I was writing THE SWELL during a time when travel was impossible due to the very strict Covid restrictions here in Australia, so it made sense to write a setting I was familiar with.
4--Would you hang out with your protagonist in real life?
Yes, totally. Kenna is a kind and thoughtful character who feels everything deeply. She says what she thinks, and we have a lot in common.
5--What are three words that describe your protagonist?
Emotional, caring, dare-devil.
6--What's something you learned while writing this book?
That every book is different. I thought I was the ultimate planner after writing SHIVER and sticking to the plan as I wrote it. With THE SWELL, I kept deviating from the plan, going down dead ends, and coming up with alternative ideas.
7--Do you edit as you draft or wait until you are totally done?
I edit endlessly as I write. By the time I've finished the first draft, the opening has been edited thousands of times! So, I'm a really slow writer but I can't work any other way. Perhaps it's because I taught English for fifteen years. I read my work with a mental red pen.
8--What's your favorite foodie indulgence?
Coffee! I quit alcohol two years ago with no issue at all. I tried to give up coffee recently but I only lasted 6 days. I've accepted now that I just can't do without it!
9--Describe your writing space/office!
I have back issues so I rotate between my desk in my bedroom with my saddle stool (the most comfortable desk chair ever, as recommended by my physiotherapist!), my kitchen table, and the table out on my balcony, with the sea breeze blowing my hair and parrots squawking overhead.
10--Who is an author you admire?
Lee Child. I just love his writing style: clean and lean, all story, no padding, and the moments of humor.
11--Is there a book that changed your life?
Lots of books! I'm a massive reader so whenever I have a problem in my life I turn to books. A recent example that springs to mind is David Goggins' ('the toughest man in America') memoir, CAN'T HURT ME. I went through a hard time during the Covid pandemic as a newly divorced single mum trying to juggle work and homeschool my two young children, so I was feeling a bit sorry for myself. David Goggins book really inspired me and gave me a much needed 'kick up the ass'! Since then, whenever I'm struggling or feeling weak, I ask myself: what would Goggins do?! His ethos is about battling on, blanking out the pain and never giving up.
12--Tell us about when you got "the call." (when you found out your book was going to be published)/Or, for indie authors, when you decided to self-publish.
It was a real 'pinch me, I must be dreaming' moment when my agent phoned me to say more than one publisher was interested in my debut thriller SHIVER so she wanted to take it to auction. Then, when she told me ten publishers had bid for it in the auction, I absolutely couldn't believe it.
13--What's your favorite genre to read?
Thrillers, of course! I especially love thrillers set in dangerous natural settings with strong female characters.
14--What's your favorite movie?
Point Break. I love both versions of it for different reasons.
15--What is your favorite season?
Summer! It's funny for a former snowboarder to say it but I really hate the cold!
16--How do you like to celebrate your birthday?
With a surf at my local beach, or if there's no surf just a swim in the ocean.
17--What's a recent tv show/movie/book/podcast you highly recommend?
I recently read Where The Crawdads Sing. I loved it! Can't wait for the movie.
18--What's your favorite type of cuisine?
AI love Thai food.
19--What do you do when you have free time?
Surf!
20--What can readers expect from you next?
I see my brand as thrillers set in dangerous remote settings, with a strong sense of place and strong female characters. I haven't decided where to set my next thriller yet.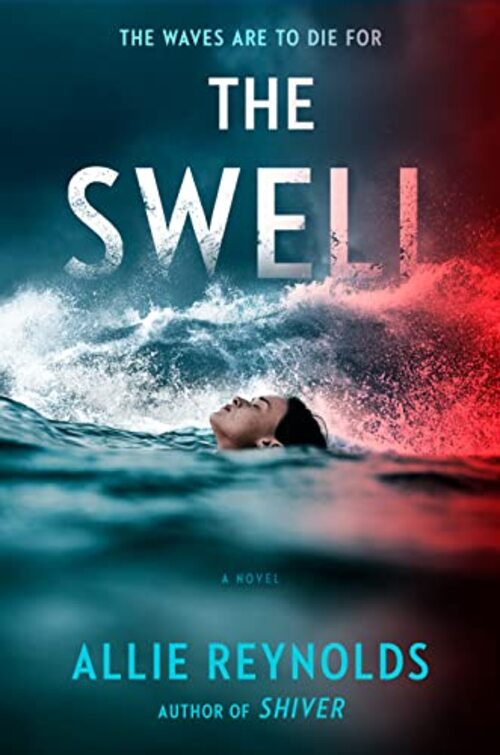 Three years ago, passionate surfer Kenna Ward lost her two great loves—after her boyfriend drowned, she hung up her surfboard and swore off the water for good. But she is drawn back to the beach when her best friend, Mikki, announces her sudden engagement to a man Kenna has never met—a member of a tight-knit group of surfers. Kenna travels to a remote Australian beach, entering a dangerous world far from civilization where the waves, weather, and tides are all that matter. Kenna is tempted back into the surf, and drawn into the dazzling group and the beach they call their own.
But this coastal paradise has a dark side, and members of the group begin to go missing. Kenna realizes that in order to protect Mikki and learn more about the surfers, she must become one of them…without becoming one of their victims. What follows is an adrenaline-fueled thriller packed with twists and turns, exploring the dangerous edge between passion and obsession.
Women's Fiction Psychological | Thriller Psychological [G.P. Putnam's Sons, On Sale: July 19, 2022, Hardcover / e-Book, ISBN: 9780593187876 / eISBN: 9780593187876]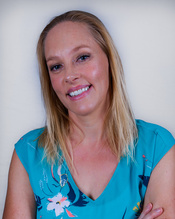 British-born Allie Reynolds is a former freestyle snowboarder who swapped her snowboard for a surfboard and moved to the Gold Coast in Australia, where she taught English as a foreign language for fifteen years. She still lives in Australia with her family. Reynolds's short fiction has been published in women's magazines in the UK, Australia, Sweden, and South Africa.
No comments posted.