Some might think there's no life in the house, but I know otherwise. I've made friends with the mighty black snakes who take up winter residence. One has grown from a thin, stringy, mean-looking fellow to a thick band almost six feet long and round as my wrist. He enters the house when the days shorten by climbing the gnarled, vine-covered tree hovering over the back porch. Dropping from a low-leaning branch, he traverses the roof and stretches upward along the wood siding to enter the attic window, triangular snout tap-tapping, seeking entry. Hail has splintered the windowpanes, and he slides over the edge into the attic to hibernate. Sometimes he noses his way through the lime and horse-hair mortar on the central fireplace chimney and drops into the rooms below in search of mice.
His compulsion is uncomfortably familiar, though in my case the brown river rat was my prey. Prisoners' fare. So much time has passed, yet those months in a miserable Union prison camp are as real to me today as then. Famished, I slit my quarry from ear to naked tail, tossed aside the oozing hide, and punctured the pink, shiny body with a stick. Twisting it past bone and gristle, I roasted the flesh over fire until it curled crisp. Oblivious to spikey hair and whiskers, I welcomed it to my tongue, as warm, juicy fat dribbled on my chin. The image thins to a film of nausea and is then gone.
Here in my childhood home, the mice are a constant. Their daily occupations exhaust me with their ill-conceived, Herculean efforts. They struggle for days, dragging acorns half their own size through cracks in the stone foundation, hoisting them through the interior walls, gnawing ragged holes in the baseboards, shoving them across the halls, hopping with them up the stairs, and then thrusting them through openings chiseled in the backs of dresser drawers—all just to find the perfect storage place. It's a treacherous trip through the house when the coiled, black monster with flickering tongue is lying in wait to bulge his belly before the winter's sleep. The whole thing casts me low in spirit; their activity reminds me of the futility of so many human endeavors.
And I remember. Folks say you take nothing with you when you go to meet your maker, but I'm here to tell you that memory tracks your every step like a rabid dog. Things learned and retained in the mind are a pestilence that not even God can dispel—causing me to wonder if the strange power of remembering isn't the Devil's device. Even now, when my worn-out body has fallen away and the past is more vivid than the present, I am plagued by mistakes grand and small. There's no remedy for remorse—memory's dark shadow—and no fleeing from the mind. As days turn into months and months into years, I remember, I remember until more than a century has passed.
Soothing visions of boyhood innocence and my marriage have been my only salvation, wrapped round like a soft blanket to ward off the rest. Here in this house lies a way. Here's where I'm beyond the reach of the harrowing war years. In the corners of my mind, I can find the soothing touch of my beloved wife Ellen, my sister Mary's playful smile, and my little daughter Cara's pigtails flapping as she skipped toward me. It's there that I dwell.
Now, after decades when nothing interrupted my solitary recollections—not even time's passing—everything has changed. A month ago, in the early afternoon, I heard two sets of footsteps, one heavy, the other lighter, clump on the porch stairs and then rustle through the fall leaves banked against the old screen door. My knees trembled and I couldn't find my voice. No one has approached my front door in over twenty years. Alarmed, but a little curious too, I floated in the hall near the ceiling as a key twisted in the rusty lock. Two strangers, a young man and a young woman, barged in, followed by their curious black dog.
I couldn't believe my eyes. What right did these people believe they had to enter my house? Where did they get a key? And both were dressed like hoodlums. He was clad in a collarless shirt with writing on it as though he was a poster board, and she was in long denim pants like a boy. To my mind, the only womanly touch was the silver ear hoops that peeked through her hair when she moved.
This couple wasn't put off by the black snake that slithered from the sofa cushion and escaped up the fireplace chimney or discouraged by the ribbons of faded wallpaper that rippled across heaps of crumbled plaster cluttering the floors. Nothing seemed to deter them! They explored each room, handled the books, used a letter opener to pry up the lid of the cedar chest safeguarding my sisters' high-necked blouses and bustled skirts. They even pawed through the tattered blue handkerchief box that contains my medals from the Battle of Gettysburg 25th and 50th reunions. The dog flopped on the parlor rug, of all places, after making a ruckus about the snake and then sniffing every corner. I couldn't think what to do; my mind was a blank. Stunned helpless by this invasion, I reeled back, as though punched in the gut.
The woman spread out on the dresser top the crumpled reunion ribbons of crimson and indigo, ornate with rectangular silver bars and gold medallions. She held up to the light the yellowed newspaper article describing how Confederate and Union veterans clapped one another warmly on the shoulder as if we'd shared some mutual rite of passage, nothing more. "Here, take a look at this," she said. The man's hand passed right through me as he reached for the paper, but he paid no mind. Finally, I found my voice and yelled at the top of my lungs, "What the hell are you doing here? Get out! Get out right now!" The woman only shivered and knitted her dark brows together. She looked momentarily annoyed, as though a horsefly had buzzed her ear, and then continued to rifle through drawers. There was no reaction from the man. I wondered if these interlopers were stone deaf, although no one ever seemed to hear or see me. It used to break my heart in the years after I passed, when my wife Ellen was still alive. I yelled again, "Don't you dare touch my things! Or else!" But with no effect. I began to sense that threats would be useless. Panic clawed at my throat.
Now these harbingers of doom invade every weekend, armed with mops, odd liquid soaps, and a noisy machine that sucks up dirt. They show up out of nowhere, she with long brown hair twisted on top of her head, ready for messy work, and he in another shirt with a meaningless message. They unsettle everything—piling sheets, hairbrushes, combs, dented pots and pans, my sister Mary's sewing remnants, my daughter Cara's aprons, faded velvet curtains, and whatever else they deem disposable in a heap of glossy black bags in the backyard. I look anywhere but at their industry, feeling queasy in my stomach and weighted in my heart. They are senseless to the distress they are causing.
What has happened to my years of silence broken only by birdsong, the hum of rain, and the wind's murmur? That calm has been destroyed by buzzing machines that slice wood, the whack-whack of pounding hammers, and the dog's piercing bark. The riot of noise drives me to the opposite end of the house, but even there I find no peace.
They have no respect for the fact that even though my shell and those of my family were borne away to the cemetery behind the church, everything else, including dried-out face cream and rusted hairpins, has stayed where the last hand placed it.
My daughter Cara was the last to live in the house. Childless and widowed in her late twenties, she had moved back home into the embrace of her family. Eventually, my parents, two sisters, wife, and I were gone too. Then she had relied on the things we'd left behind to keep her company, same as I do now.
These new people act as if the wide wings of the armchair don't still hold an impression from Pa's daily ritual of reading the latest issue of the Staunton Spectator, or the silver-handled hairbrush isn't imbedded with the touch of Mary's hand. Or that my dark serge coat, the special one I wore to Sunday services every week and that still hangs in the upstairs cupboard, doesn't remember the slope of my shoulders.
These intruders seem ignorant of the fact that I'm still here, that this is my home, that every object, as I touch or catch sight of it, floods me with warm memories that reaffirm my sense of who I am. I won't stop being Tom Smiley as long as evidence of my life surrounds me. And as long as I'm Tom, I'm safe from whatever happens to unworthy souls.
But now they are stripping away that evidence, piece by piece, memory by memory. I'll lose my grip if they continue. First, the outer layers will slide away, like an onion in the hands of a cook. Those layers are the man reflected within my home's four walls and its furnishings—the guileless boy, loyal husband, and admirable citizen. The knife's edge next will slice into the core, leaving disconnected bits of soldier Tom scattered about. Finally, with the last cuts, the secret I've kept from everyone will lie exposed, radiant in the dark. I'll erode to nothing more than a formless shade that yields to Hell's gravity. The heavenly judges who decide a soul's fate will then have no choice but to speed my fall. This man and woman will destroy me.
Copyright 2022 Abigail Cutter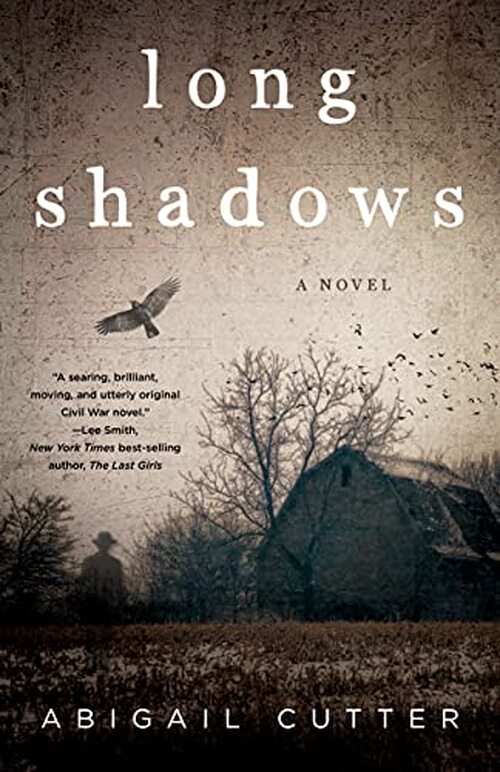 Tom Smiley signed up as a private in the Confederate army when he was eighteen and quickly came to regret it. Spending the last year of the war in a Union prison scarred him so deeply that even death hasn't brought freedom from its memory. A ghost in his deserted childhood home, he can't forget the bloody war and its meaningless losses, or shed his revulsion for his role in the Confederate defense of slavery. But when a young couple moves in and makes his home their own in the early 21st century, trouble erupts—and Tom is forced to not only face his own terrible secret but also come to grips with his family's hidden wartime history. He finds an unexpected ally in his house's new owner, Phoebe Hunter, who is both fascinated and frightened by his ghostly presence—and whose discoveries will have momentous consequences for them both.
Fiction [She Writes Press, On Sale: July 12, 2022, e-Book, ISBN: 9781647423872 / ]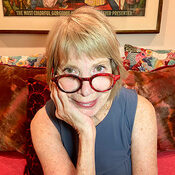 Abigail Cutter started out as an artist/printmaker with a MFA from George Washington University, but during a long stint at the National Endowment for the Humanities, she developed a deep love of American history. She married a man who came with 200 acres and an 18th century farmhouse in the Shenandoah Valley of Virginia. The farmhouse came with a very active ghost that inspired this book. She currently lives at both the farm and in the small town of Waterford, VA with her husband, a black labrador named Emma, and a cat that bites named Barnibi.
No comments posted.