Excerpted from UPGRADE by Blake Crouch. Copyright © 2022 by Blake Crouch. Excerpted by permission of Ballantine Books, an imprint of Penguin Random House LLC. All rights reserved. No part of this excerpt may be reproduced or reprinted without permission in writing from the publisher.
That night, after dinner, I beat Ava in three games of chess. None of them were even close, and the last one required only twelve moves to checkmate her.
"What the actual hell is going on here?" she asked, tipping her king over when she saw the inevitable end. "Have you been going easy on me all this time, Dad?"
"No." I laughed.
"How are you suddenly this good?"
"What's going on?" Beth asked from the couch.
"Dad just shellacked me for...... " Ava counted up the losses in her head. "..... the ninth game in a row."
"Impressive," Beth said.
"Impossible," Ava said, staring at me suspiciously.
Memories were coming back to me, and not just of every book I'd ever read. Random moments of insignificance. Pivotal events that had shaped my life.
From a month ago.
From a decade ago.
From my childhood.
It was an eerie sensation. As if someone were brooming out the dark corners of my mind. Wiping off the cobwebs. Repairing frayed connections.
If I tried to recall something, I found I could see it with a clarity and certainty I'd never known.
Max died thirty-one years ago, and I could hear his voice in my head for the first time in years. I could conjure his face. Hold it steady in my mind's eye. Study the shape of his nose. Every blemish, every freckle.
I had picked up a stack of new books at the Central Library on Quincy Street on the way home from work.
The one I was most excited to crack open was Gödel, Escher, Bach: An Eternal Golden Braid by Douglas Hofstadter. I had tried to read it twice before. Once in college, once in prison. The second time, I had gotten halfway through, put it down one evening, and never picked it up again. It's a book about number theory, codes, paradoxes, and self-referential systems, and it never failed to make me feel inadequate, with Hofstadter's heady concepts bumping up against the limits of my intelligence on nearly every page, reinforcing the self-defeating mantra: I'm a pale imitation of my mother's intellect.
Beth finished brushing her teeth and climbed into bed. "What are you reading?" she asked.
I showed her the nearly thousand-page doorstop. I was already on page 150.
"Mind if I turn on the TV?" she asked. "Not at all."
I went back to reading. The font size of the type was microscopic, and I remembered that it had been a deciding factor in my abandoning the book on my first two attempts.
But it wasn't bothering me tonight.
Nor were Beth's occasional interruptions or the sounds from the television, which would have completely derailed my con- centration in the past. In fact, I could've explained in near- perfect detail the events of the episode Beth was watching and synopsized the now 224 pages I'd already read of Gödel, Escher, Bach.
After a while, I noticed that my wife wasn't watching TV anymore.
I felt her eyes on me.
"Are you actually comprehending any of that?" she asked. "Why?"
"You're turning a page, like, every thirty seconds."
Over the last few weeks the act of reading had undergone a tectonic shift for me. I was no longer consuming each sentence in consecutive order, but absorbing the page as a whole, letting it make an imprint on my mind.
"I'm just trying this new speed-reading exercise," I said. "Is it working?"
"Seems to be."
She studied me for a moment but didn't push the issue. Just went back to watching her show.
I finished the book at four in the morning.
My eyes hurt.
My thoughts raced, though not from the plethora of ideas contained within GEB.
What had started earlier this month as a few days of feeling mentally sharper and clearer was becoming more intense and inescapable with each passing day.
Before I shared this with Beth, or anyone, I needed the results of my new genome analysis.
I needed to understand what was happening to me.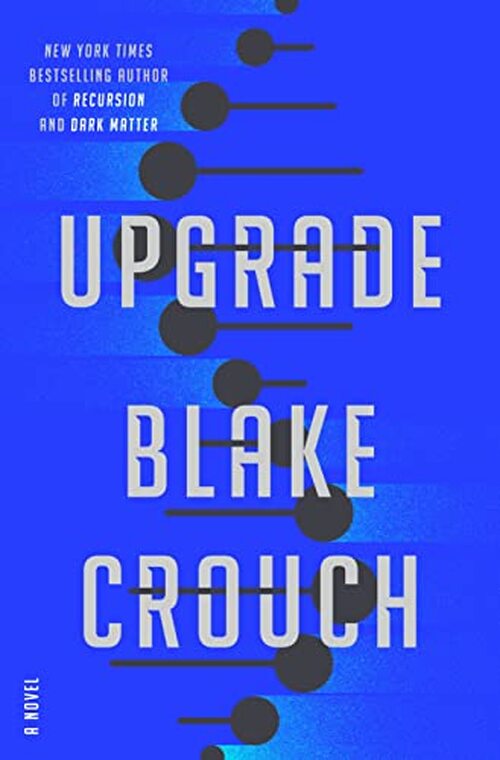 "Mysterious, fascinating, and deeply moving—exploring the very nature of what it means to be human."—ALEX MICHAELIDES, #1 New York Times bestselling author of The Silent Patient and The Maidens
"You don't so much sympathize with the main character as live inside his skin."—DIANA GABALDON, #1 New York Times bestselling author of the Outlander series
"Walks the fine line between page-turning thriller and smart sci-fi. Another killer read from Blake."—ANDY WEIR, #1 New York Times bestselling author of The Martian and Project Hail Mary
The mind-blowing new thriller from the New York Times bestselling author of Dark Matter and Recursion
"You are the next step in human evolution."
At first, Logan Ramsay isn't sure if anything's different. He just feels a little . . . sharper. Better able to concentrate. Better at multitasking. Reading a bit faster, memorizing better, needing less sleep.
But before long, he can't deny it: Something's happening to his brain. To his body. He's starting to see the world, and those around him—even those he loves most—in whole new ways.
The truth is, Logan's genome has been hacked. And there's a reason he's been targeted for this upgrade. A reason that goes back decades to the darkest part of his past, and a horrific family legacy.
Worse still, what's happening to him is just the first step in a much larger plan, one that will inflict the same changes on humanity at large—at a terrifying cost.
Because of his new abilities, Logan's the one person in the world capable of stopping what's been set in motion. But to have a chance at winning this war, he'll have to become something other than himself. Maybe even something other than human.
And even as he's fighting, he can't help wondering: what if humanity's only hope for a future really does lie in engineering our own evolution?
Intimate in scale yet epic in scope, Upgrade is an intricately plotted, lightning-fast tale that charts one man's thrilling transformation, even as it asks us to ponder the limits of our humanity—and our boundless potential.
Science Fiction Suspense/Thriller [Balantine Books, On Sale: July 12, 2022, Hardcover / e-Book, ISBN: 9780593157534 / ]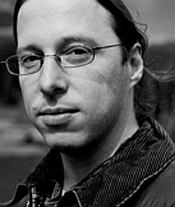 Blake Crouch is the author of over a dozen bestselling suspense, mystery, and horror novels. His short fiction has appeared in numerous short story anthologies, Ellery Queen's Mystery Magazine, Alfred Hitchcock's Mystery Magazine, Cemetery Dance, and many other publications. Much of his work, including the Wayward Pines Series, has been optioned for TV and film. Blake lives in Colorado.
No comments posted.