Although I'm normally a cozy mystery fan, I love the themes of isolation and dark secrets. Plus, the remote island thing is giving me definite Agatha Christie vibes, mixed with classic virus horror films. What are you most hoping to convey with your book THE DISINVITED GUEST?
Agatha Christie was definitely an inspiration, specifically her And Then There Were None, of course. I wanted to convey the heightened tension of finding yourself in an isolated setting that may seem idyllic but then becomes threatening when you can't leave, and bad things start happening. The idea of a group of people who have come together to shelter during a pandemic and then discover that the greater threat comes from within seemed to me the perfect creepy turn. I also just want to say that I love cozies, too, and one of the things I like best about them is the way an entire world gets built to contain the characters. My world just happens to trend toward the darker.
Because this story seems like a psychological suspense novel, can you say if there are answers and resolution at the end, or if things are left more open ended?
I think I can safely say that the main questions of who did what to whom are settled. I think we also mostly understand why people have behaved the way they have. The role of the island itself, though, remains a little mysterious.
Some authors have incorporated the pandemic into their writing, and others have shied away from putting in their books. What made you choose to incorporate it in your story?
It was less a choice than a driving need. When the pandemic hit, I was several chapters into another novel. Suddenly the "contemporary" novel I was writing felt like historical fiction. I'd also been playing with the idea of a novel set on an island off the coast of Maine because I'd been to one in the summer of 2019. It suddenly occurred to me that it would be a perfect setting for a novel set during the pandemic. I was aware, though, of all the reasons NOT to use the pandemic as material, so I had the rather strange idea that I would set it during a FUTURE PANDEMIC. However, as I set about creating the story I kept coming back to the current pandemic and how it was impacting those around me, especially my students whose lives were so dramatically upended by our school shutting down. I needed to write about what was going on, so that ended up being the backstory to the events occurring in the novel. Whether it was a good choice or not, only time and critical reaction will tell, but I know that it helped me get through those scary months.
In THE DISINVITED GUEST, the spooky sense of place is a natural setting that some would tend to feel safe. In THE STRANGER BEHIND YOU, the seemingly ultra-safe apartment because infected with something sinister. What is it about turning the environment on your characters appeals to you?
Ah, you've noticed one of my favorite themes. I have always felt a tension between the desire to be safe and protect the ones we love from harm and the consequences of trying to achieve that safety. That tension provides for irony and surprise—the place you thought was safe isn't! — but it also, I think, reflects a greater truth. There is no way to guarantee safety and there's always a price to pay for running away from the perceived dangers of the world.
Given some of the themes in your books, I must ask – are you a scary movie fan? And, if so, which ones do you like most?
Absolutely! I love horror movies and suspenseful thrillers. I like best when the danger is psychological (as opposed to just plain old slasher films although I have a strange fondness for the original Black Christmas, arguably one of the first slashers). Some of my classic favorites are Rosemary's Baby, The Haunting (the 1963 version of The Haunting of Hill House), The Uninvited, and The Woman in Black. I love some of the recent horror films that address social issues like Jordan Peele's Us and Mariama Diallo's Master. I'm also a big fan of anything that Mike Flanagan does, especially his mini-series adaptations The Haunting of Hill House and The Haunting of Bly Manor.
If you could recommend only one of your books to a reader unfamiliar with your work, which would you pick? And why?
It depends on the reader, but I have a private fondness for THE WIDOW'S HOUSE.
A few authors I've interviewed in the past have told me that the kind of book they enjoy writing is not the same kind of book they enjoy reading. What do you like to read? Favorite books? Authors?
I generally try to read the kind of books I like to write—or perhaps a better way to put it, aspire to write, but I also read a wide range of books—from the classic nineteenth century novels I love and reread, like Jane Eyre and Wuthering Heights, to contemporary mysteries by my favorite mystery writers like Lori Rader-Day, Alyson Gaylin, Sarah Stewart Taylor, Susanna Calkins, Ruth Ware, and Tana French. I also love books that are a bit more "horror" than I write, such as anything by Stephen King. I just finished The Book of the Most Precious Substance by Sara Gran and wished I wrote books like that.
What are you currently working on?
I'm working on a mystery set on a college campus during a reunion of old classmates. It's another "closed system" type of book in which the old friends find themselves on a snowbound campus over winter break (did I mention I love Black Christmas) but this time with a lot of snow and ice and dark academia!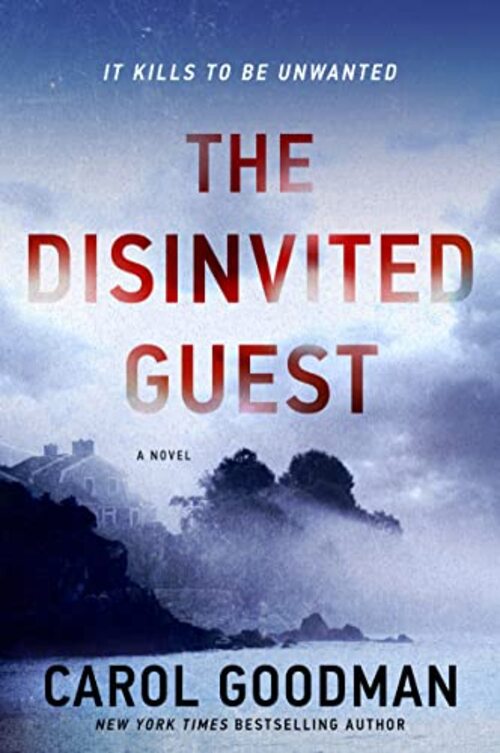 From two-time Mary Higgins Clark Award–winning author Carol Goodman comes a new mystery, about a group of friends isolated on a remote island with a history of foul play.
Lucy Harper still has traumatic memories and lingering health problems from the 2020 pandemic. So, when a new virus surfaces years later, she and her husband, Reed, seek refuge on his family's private island off the coast of Maine. Ostensibly safely sequestered with their five closest friends and family, Lucy should feel at ease. So why does she feel the weight of the island's dark history pushing down on the group?
As Lucy uncovers Reed's family secrets and the island's history as a quarantine hospital for typhus patients, she becomes obsessed with the past and feels her own grip on reality slipping. Tempers flare, strange signs appear in the woods, and accidents turn deadly. Is the island haunted by the dead? Or is someone amongst the living taking their revenge?
Thriller [William Morrow Paperbacks, On Sale: July 12, 2022, Paperback / e-Book, ISBN: 9780063020702 / eISBN: 9780063020719]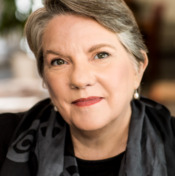 Carol Goodman is the author of The Lake of Dead Languages. Her work has appeared in such journals as The Greensboro Review, Literal Latté, The Midwest Quarterly, and Other Voices. After graduation from Vassar College, where she majored in Latin, she taught Latin for several years in Austin, Texas. She then received an M.F.A. in fiction from the New School University. Goodman currently teaches writing and works as a writer-in-residence for Teachers & Writers. She lives on Long Island.
No comments posted.