April 2022 marked the thirty-year anniversary of the Rodney King Riots. The thirty-year-old grainy news footage doesn't nearly do justice to the chaos of the time. It was a horrific time in law enforcement.
In 1992 I had been a uniformed Long Beach police officer for five years. I was at the point where I had my feet under me as an officer in patrol. I was assigned to day patrol on the west side of downtown Long Beach.
I was working by myself the day the King verdicts came down. The morning was quiet and uneventful, and I had no idea what was brewing. There was no indication that anything would happen. The first sign of trouble came when, just before school ended, fights broke out at a high school in North Long Beach. Then there were reports of groups of high school kids charging into stores and looting. Word came down that a large crowd of teenagers planned on looting the Long Beach mall. All downtown personnel were ordered to the mall to provide security until the mall could be locked down and the employees could get out safely.
When I arrived, there were 10 or 12 of us and a growing mob of well over 100 teens—angry teens, intent on violence. I remember wondering, "What does the Rodney King verdict have to do with looting the mall?" While we managed to keep them out of the mall, things spiraled out of control from there. When they realized the mall was closed, they turned from us and ran up the street, jumping over cars like a waterfall of humanity, pouring into a supermarket a couple of blocks away and destroying it.
The rest of that day and into the night, I was teamed with three other officers, and we drove from hot spot to hot spot, trying to stop destruction and looting. When night fell, I was truly fearful. Other than a riot baton, I had no protective gear. If the crowd had turned on us instead of just trying to get past us, we would have had no chance.
The destruction of private property was maddening. Innocent people were hurt, and their lives upended. In my mind, it was no longer about Rodney King and the verdict, it was simply mob mentality, people stealing because they could, and heaven help any business owners who got in their way.
We were put on 12-hour shifts for the next seven days straight. The first three days were the worst. At one point there were 165 fires in the city. Eventually, 10 buildings burned to the ground, including the DMV. There were multiple stabbings and a murder.
The riot experience kindled in me a need to write. I wanted to convey to others what I had experienced during that week of insanity. But I was never able to write that story.
Then came the riots in 2021. And in reality, the riots in the summer of 2021 brought back the memories of the King riots more vividly than a date on a calendar could. I couldn't believe it was happening all over again, and this time it was worse. In 1992 we had the support of public officials. In 2021, just about every public official turned their backs on the police. They exacerbated the problem and made every cop's job harder and more dangerous.
Finally, I was able to write the story I'd wanted to write all those years ago. No novel could truly paint a picture of how horrible, destructive, and counterproductive riots are, but I tried with CODE OF COURAGE. Police work is not an easy job, and I thank God for every person who takes on the responsibility of wearing a badge. The good ones deserve community support, because it is the community they protect.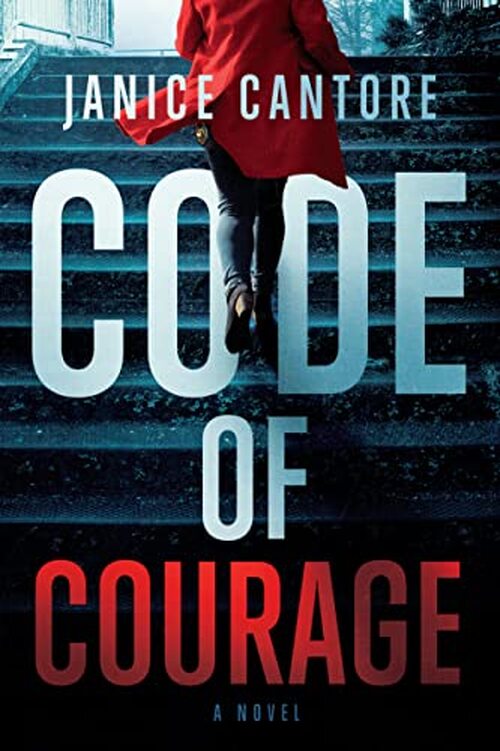 Detective Danni Grace has never met a police officer who wants to face a scenario where pulling the trigger on another person is the only option. When the worst does occur and there's a police-involved shooting, it leads to riots and calls to disband the entire police force in La Rosa, Danni's hometown.

After fifteen years on the force, Danni has had enough. Injured in the line of duty when a protester throws a chunk of concrete at her and shaken by the vitriol being shown to the police, Danni realizes for the first time that she's lost her passion for the job.

While she's on a leave of absence, though, a community activist in La Rosa is shot and a fellow officer is blamed for his murder. Taking on this case means stepping back into a job Danni's not sure she can do anymore . . . and working closely with her ex-husband, Gabriel Fox, an investigator for the city prosecutor's office. Danni will need to tap into her code of courage to uncover the truth, prevent another injustice, and uphold her oath to serve and protect.
Suspense Women Sleuth | Mystery Police Procedural [Tyndale House Publishers, On Sale: July 19, 2022, Paperback / e-Book, ISBN: 9781496457561 / ]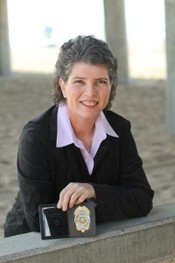 Janice Cantore is a retired Long Beach police officer who now writes suspense novels to keep readers engrossed and leave them inspired. Her twenty-two years of experience on the force lend authenticity to her stories. She has penned twelve novels: the Line of Duty series, the Cold Case Justice series, the Pacific Coast Justice series, Critical Pursuit, Visible Threat, and Breach of Honor.
No comments posted.