1--What is the title of your latest release?
THEIR BARCELONA BABY BOMBSHELL
2--What's the "elevator pitch" for your new book?
Isabella Rivas is a free-spirited paramedic and Carlos Martinez is a nurse on a mission, determined to discover more about his late father. Barcelona brought them together, but will their pasts tear them apart?
3--How did you decide where your book was going to take place?
Well, this book is actually part of a continuity, meaning four books tied together through the setting and also the characters—who are sometimes related or just work together in the same facility—so the Barcelona setting was already chosen for me when I received the brief from the editors. But don't worry. Each book is a standalone and you can start with any of them (though we hope that once you finish one book, you'll want to read the rest!)
4--Would you hang out with your heroine in real life?
Absolutely. Isabella Rivas, my heroine, is such a cool person. Strong, independent, yet caring and so concerned about the well-being of those around her. She a caretaker, grew up in that role, so she's used to taking charge and making sure things get done right. But she also has a vulnerable side that a lot of people don't get to see. My hero, Carlos brings that out in her and it's what makes them so good together.
5--What are three words that describe your hero?
Strong, supportive, and kind.
6--What's something you learned while writing this book?
Oh, I loved doing all the research on the beautiful city of Barcelona. I love the Art Nouveau period and there's no better place in the world to visit that Barcelona with all its Gaudi architecture. It's on my bucket list to visit someday and see all the splendor in person.
7--Do you edit as you draft or wait until you are totally done?
Nope. I'm a fast draft gal. Just charge ahead and get that first draft done before going back and revising. First drafts are the worst part for me and if I stopped and edited it all on the way, I'd never finish because my inner critic is so strong. So I plow ahead and get the story down, then fix it in revisions, which is my favorite part!
8--What's your favorite foodie indulgence?
Hmm. Lately, it's been honey wheat pretzels dipped in dark chocolate fudge frosting.
9--Describe your writing space/office!
I redid my home office about a year ago and it's my favorite room in the house. All light and bright, with bookshelves for all my books, and a stand-sit desk facing the window so I can watch the birds at my feeders while I write.
10--Who is an author you admire?
Oh gosh. That's so hard. There are so many. Career-wise, I'd have to say Nora Roberts, just for her doggedness in persevering no matter what to achieve everything she has. Those are #lifegoals right there.
11--Is there a book that changed your life?
Hmm. I'm not sure if I'd say a particular book was "life changing", though I do seem to gravitate toward just what I need to read when I need to read it, if that makes sense. Sometimes, it's just a line or a verse of poetry or something, that snaps you out of whatever funk you're in or helps you decide or choose a next step on the path. I love it when that happens.
12--Tell us about when you got "the call." (when you found out your book was going to be published)
Well, I've gotten three "calls" in my author life. Each time taking me off in a different direction I didn't expect. The first one came way back in October of 2012. That's when I sold my very first published book, a paranormal romance called Seal of Destiny, to Crimson Romance. That book came out in January of 2013, the same month my mom was diagnosed with Stage Four lung cancer. My second PNR book came out with Crimson in May of that year and my mom passed away that June. After that, I didn't write again for three years. Just completely lost my mojo. Then, when I finally did pick up a pen again at the end of 2015, it was just on a whim. I'd seen a tweet about a contest at a new publisher for erotic romance. I had an idea kicking around in my head for a while and decided to just put it down and enter. What was the worst that could happen? About two months later, in February 2016 I got an email from the publisher. They said unfortunately, my story didn't place in the contest. BUT they loved it so much they wanted to buy it and publish it anyway! That book was Blood Bound, the first book in my Blood Ravagers PNR MC series with Tule Publishing and it came out in October 2016. Then, my third call, the one with Harlequin, came at the end of 2017. I'd been thinking of switching to contemporary romance for a while due to the market shifts and had entered a couple of different "blitzes" that Harlequin runs periodically. (Those are when the editors for a particular line will open their inboxes to new submissions for a limited time. You send in a chapter and a synopsis and if they like it, they'll request more. If they don't, you're guaranteed at least some feedback to help you improve your writing, which is absolute gold to an author). Anyway, I entered one for the Medicals line in February 2016. It was Super Bowl Sunday; I remember because it was also the day one of my poor little dogs died unexpectedly from a heart condition. I was in a shambles and sobbing constantly but knew that my little dog would have wanted me to enter anyway. So I did, in honor of her. I was shocked to have a reply from an editor the next morning! And while my original idea wasn't right for the line, she offered to work with me on developing something else that would work. We went back and forth on that for a year and a half before I finally got The Call from Harlequin Medicals at the end of 2017. And my first book with the line, One Night with the Army Doc, came out in August of 2018. The rest is history.
13--What's your favorite genre to read?
I read a lot of queer romance—KJ Charles, Alexis Hall, Layla Reyne, Josh Lanyon—to name a few. I also love David Baldacci's thrillers. And I'm a sucker for anything by Kristan Higgins.
14--What's your favorite movie?
Practical Magic
15--What is your favorite season?
Spring
16--How do you like to celebrate your birthday?
With cake. All the cake.
17--What's a recent tv show/movie/book/podcast you highly recommend?
Ted Lasso. Just did a rewatch and it's just as good the second (or third or fourth) time around!
18--What's your favorite type of cuisine?
Mexican
19--What do you do when you have free time?
I try to keep nights and weekends for myself as much as I can.
20--What can readers expect from you next?
I'll have two more books out this year. My next Medicals is a fun Grinch retelling called A MISTLETOE KISS IN MANHATTAN that's out November first, and another Medicals out the end of December called THE GPs ROYAL SECRET, which is a secret baby with a royal twist.
Night Shift in Barcelona # 2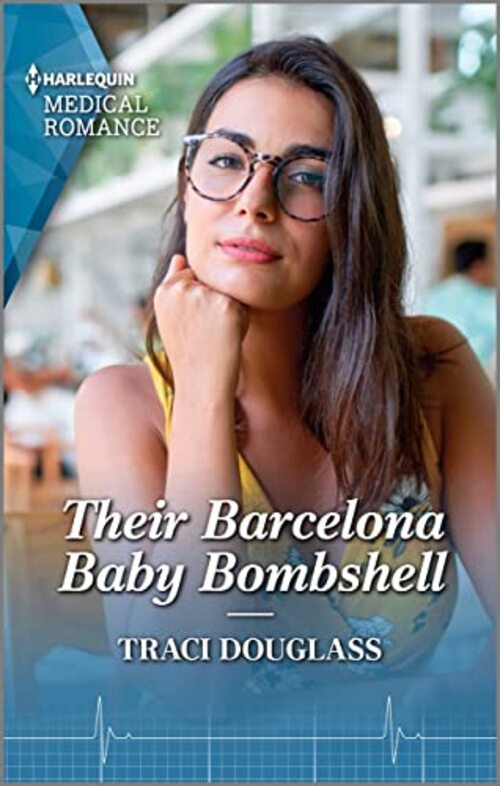 Paramedic Isabella Rivas doesn't do commitment and entanglement. She had enough of that raising her five siblings after their mother died. But one red-hot night with a sexy stranger doesn't count, right? Except that single passionate encounter results in an unexpected pregnancy! And when she meets Carlos Martinez's familiar guarded eyes over a patient in the ER, she realizes that life has just got a whole lot more complicated…
Romance Medical | Women's Fiction [Harlequin, On Sale: June 28, 2022, Hardcover / e-Book, ISBN: 9781335737212 / eISBN: 9780369730602]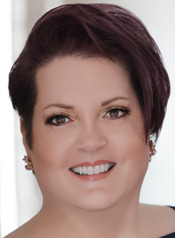 HEARTFELT HEALING HAPPILY EVERYONE AFTERS
Traci is a USA Today Bestselling romance author with an MFA in Writing Popular Fiction from Seton Hill University. She writes sometimes funny, always emotional stories about strong, quirky, wounded characters overcoming adversity to find their forever person. She believes Love is Love and hopes to accomplish brave, beautiful things with her one wild and precious life.
No comments posted.