Call me a nerd, but when I find myself in a writerly pretzel knot, I like to think about William Shakespeare and what he might have done to get the words flowing. Partly because I am a huge nerd and partly because for someone whose works are so well-known, the man behind them was a complete enigma. For example, there's an ongoing debate as to whether the Bard was a dog fan. He was clearly a big proponent of canine imagery (there are over a hundred references in his plays to dogs), but these references tended to be…less than flattering. Cry havoc and let slip the dogs of war, anyone? Or how about King Lear's dog-hearted daughters? Woof.
But then again, Shakespeare also seemed to recognize that dogs could be invaluable furry writing tools.
In Act II, Scene 3 of The Two Gentlemen of Verona, Crab—a moderately-sized, poorly behaved canine specimen—trots on stage, promptly relieves himself under a banquet table and proceeds to go down as one of the most memorable of scene-stealing, non-speaking roles in all of Shakespeare's works. Who doesn't love a bit with a dog?
Like Crab, a pup on the page can be effectively mined for comedic gold. Or they can amplify the values we admire most. Turning to another bard—Homer—take faithful Argos from The Odyssey, who waits patiently as his beloved master goes off to fight in Troy and takes a rather circuitous way home. Nearly two decades later, Argos instantly recognizes Odysseus and thumps his ancient tail for all he's worth, demonstrating for all to see what it means to be loyal.
Without ever saying a word, dogs can say a lot about a character. For example, in the rom com realm in which I write, if somebody fails to pet my main character's canine companion, there is no way they will be anybody's OTP (a.k.a. one true pairing). The person who can't be bothered to stop and pet your furry beloved is undoubtedly the one who forgets important relationship milestones and never shows up with "just because" flowers—or dog treats.
When not serving as excellent judges of character, dogs also make pretty handy advancers of the plot.
In my debut novel, FOR THE LOVE OF THE BARD, I needed a believable way to bring two former flames together. Miranda, my main character, would have cheerfully offered to put her hand in a woodchipper before agreeing to see Adam, the ex who did her so spectacularly wrong in high school. So, what would motivate Miranda to give Adam the time of day? An emergency. And not just any emergency (because let's face it, there's a lot of emergency personnel out there and our girl is resourceful), but an emergency involving her cherished four-legged roommate.
Enter Puck, an unrepentant furry jerk face and imprudent eater, who makes off with a bag of chocolates. Miranda rushes him to the local vet's office, not realizing that the doc on duty will be none other than the potentially redeemable cad who stood her up on prom night. In light of Puck's chocolate-based antics, Miranda has no choice but to accept Adam's help. And voila, a unique bonding opportunity (complete with canine gastrointestinal pyrotechnics) for two characters otherwise unwilling to share breathing space with one another.
But Puck isn't just a ridiculously adorable and highly pettable way to move things along. With his heavy sighs and doggy side eye, he's a character in his own right and the one that Miranda always circles back to when she's in need of comfort or a co-pilot.
Back to Shakespeare for a minute. The immortal Bard didn't stop at dogs. He employed a multitude of animals in his plays and sonnets, including as powerful symbols (predatory birds in Macbeth, anyone?), stone cold insults (what a thrice-double ass, right?), and my personal favorite—as a convenient way to dispatch a particularly annoying villain. On that note, I'll leave you with Shakespeare's most hilarious stage direction. Appearing in Act III, Scene 3 of The Winter's Tale, the dastardly Antigonus is tasked with dumping a perfectly good baby in a desolate place. Instead, he has second thoughts and makes a run for it. The stage direction? "Exit, pursued by a bear." Let's just say, Antigonus is devoured by more than just his guilt.
On second thought, maybe it's best to stick with dogs.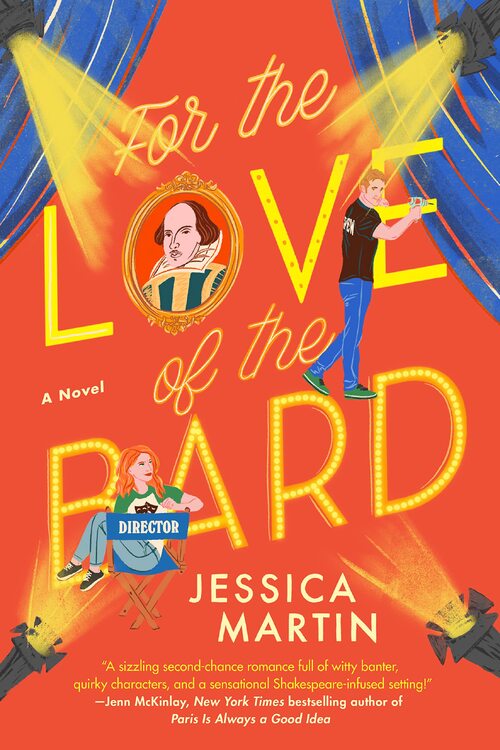 Literary agent and writer Miranda Barnes rolls into her hometown of Bard's Rest with one goal in mind: to spend the summer finally finishing her YA novel, the next installment in her bestselling fantasy series. Yet Miranda's mother, deep in the planning stages for the centennial of the town's beloved annual Shakespeare festival, has other ideas.
Before you can say "all's fair in love and war," Miranda is cornered into directing Twelfth Night—while simultaneously scrambling to finish her book, navigating a family health scare, and doing her best to avoid the guy who broke her heart on prom night.
When it comes to Adam, the veterinarian with a talent for set design and an infuriating knack for winning over Miranda's dog, the lady doth protest too much. As any Shakespeare lovers knows, the course of true love never did run smooth, and soon Miranda realizes she'll have to decide whether to trust Adam with her heart again.
Romance Contemporary | Romance Comedy [Berkley, On Sale: June 28, 2022, Trade Size / e-Book, ISBN: 9780593437438 / eISBN: 9780593437445]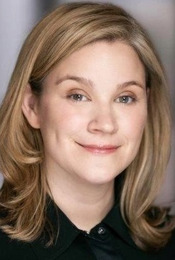 Jessica Martin is a lawyer by trade, a writer by choice, and a complete smartass by all accounts. Based in the suburban wilds of Boston, Jess shares her life with a finance geek, a small sass-based human and a pair of dogs named after Bond characters.
1 comment posted.