1--What is the title of your latest release?
2--What's the "elevator pitch" for your new book?
A renowned rake breaks up a wedding while seducing the bride, buries his family in scandal, is accused of murder, and…. falls in love.
3--How did you decide where your book was going to take place?
I had a scene in my head of the hero and heroine dancing in a vast meadow and created their world around that image.
4--Would you hang out with your heroine in real life?
Definitely! Not only is she caring and sincere but has an amazing singing voice.
5--What are three words that describe your hero?
Rake, Childish (according to the heroine, that is), and Honest
6--What's something you learned while writing this book?
That I can write a book in a month!
7--Do you edit as you draft or wait until you are totally done?
I don't write in order, so I edit as I go, and then again when I am totally done.
8--What's your favorite foodie indulgence?
Dark chocolate and red wine
9--Describe your writing space/office!
Currently? An absolute mess—lol! My son is getting ready to leave for the Air Force Academy and my office has become the staging zone.
10--Who is an author you admire?
Sabrina Jeffries! Not only is she an amazing author, but a wonderful person.
11--Is there a book that changed your life?
It may seem rather silly, but, Go, Dog. Go! It was the first book that I read entirely on my own as a child. My love of reading started with that book.
12-- Where would you go for an ideal writer's retreat?
I would love to rent a cottage in the Peak District.
13--What's your favorite genre to read?
Historical Romance—all time periods. Because of the tight edit and release schedule for this series, I'm a little (and by a little, I mean a lot!) behind on reading for pleasure.
14--What's your favorite movie?
I love Star Wars (the original 3)! My husband teases me that I married him for his last name (for the record, he is not related to George Lucas).
15--What is your favorite season?
I love all seasons and appreciate the beauty in each. However, summer is at the bottom of the list—I don't like the heat.
16--How do you like to celebrate your birthday?
Spending time with family. Especially now that my kids are grown, I cherish those moments even more when we are all together.
17--What's a recent tv show/movie/book/podcast you highly recommend?
I am currently reading A Duke for Diana by Sabrina Jeffries. Oh, and the TV series, Obi-Wan Kenobi. Both are so good!
18--What's your favorite type of cuisine?
Italian! I love pasta and could eat it every day.
19--What do you do when you have free time?
I spend a lot of time tending to my garden. I have several fruit trees, a dozen rose bushes, and a beautiful lavender garden. I also have quite a few varieties of plants that I started from seedlings.
20--What can readers expect from you next?
The next book, MISTLETOE WALTZ, in A Waltz with Destiny series releases in July, and book 4 releases in August. This has been a wonderful series to write and I'm excited to share all six books with readers.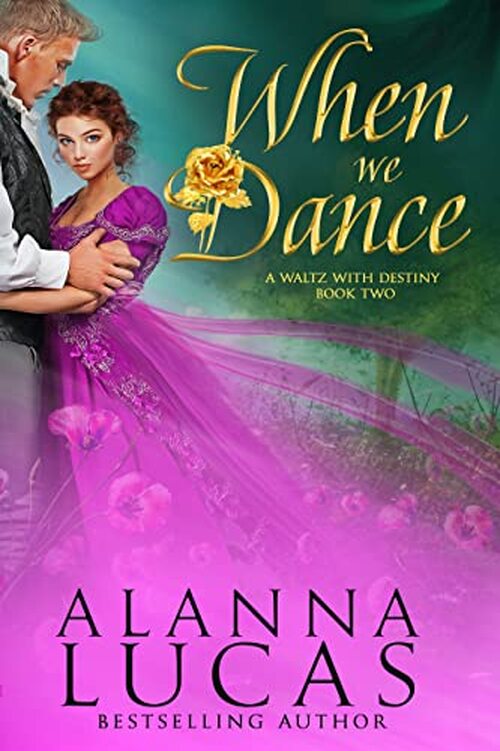 Shall we dance?
Left at the altar, Artemisia Germayne's humiliation is made twice as worse by the presence in the congregation of the man who's the bane of her existence. Why does Nigel Rochefort take such pleasure in mocking her? As rumors of Artemisia's abandonment—and also the sudden disappearance of Philippa, her younger sister—swirl about the ton, she flees to her elderly aunt's home in the countryside.
Nigel has always taken his good fortune for granted, so when the woman for whom he has a secret tendre is about to marry his friend, the only logical thing to do is break up the wedding. But his reputation as a rake, together with his well-intentioned giving of solace to Philippa Germayne in a London park, have started yet more scandal brewing. Nigel must first clear his name to assure Artemisia's affections.
This is no simple country dance or game of seduction, but an unstoppable waltz of desire—and true love.
Romance Historical [Self Published, On Sale: June 14, 2022, e-Book, / eISBN: 2940166288097]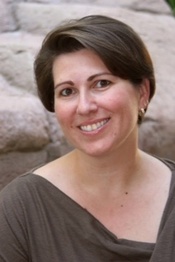 Bestselling, award-winning author, Alanna Lucas pens Regency-set historicals filled with romance, adventure, and of course, happily ever afters. When she is not daydreaming of her next travel destination, Alanna can be found researching, spending time with family, tending to her garden, or going for long walks. She makes her home in California with her husband and children, and too many books to count.
Just for the record, you can never have too many handbags or books. And travel is a must.
No comments posted.