1--What is the title of your latest release?
2--What's the "elevator pitch" for your new book?
The summer long transformation of astrology-obsessed Mara, who must loosen her grip on fate and find her own direction in life.
3--How did you decide where your book was going to take place?
I wanted to set it coastal Kent, England among the fish and chips and the white chalk cliffs.
4--Would you hang out with your protagonist in real life?
Errrr.. it would probably take some time. Mara needs trust and love to let her sweet, charming side out.
5--What are three words that describe your protagonist?
Lonely, lovely, and learning.
6--What's something you learned while writing this book?
To let go of trying to relate to my MC completely.
7--Do you edit as you draft or wait until you are totally done?
I edit what I wrote the day before every day.
8--What's your favorite foodie indulgence?
Pizza without doubt. But can I also add a good BLT. A perfect roast chicken.
9--Describe your writing space/office!
I have a desk in my bedroom, but mostly I work from a co-working space in a village near my house. It's above an Austrian Pub on a street with colorful painted shops. It's divine!
10--Who is an author you admire?
I'm a huge fan of Fredrick Backman and would love to be able to write with that much heart and depth. I loved the slightly melancholic humor in Anxious People and really want to see the Swedish adaptation they made of it!
11--Is there a book that changed your life?
No, but I read The Push last year and was so overwhelmed with emotion as a mother, I had to reach out to the author immediately!
12--Tell us about when you got "the call." (when you found out your book was going to be published)/Or, for indie authors, when you decided to self-publish.
Answer: My agent called me at work, it was my first week at my new job, and asked if I was "sitting down".
13--What's your favorite genre to read?
I love a good thriller.
14--What's your favorite movie?
I absolutely love a good comedy, but I'd say the most amazing film I've ever seen is Pan's Labyrinth.
15--What is your favorite season?
Spring 100%
16--How do you like to celebrate your birthday?
Quietly!
17--What's a recent tv show/movie/book/podcast you highly recommend?
I've watched and loved Severance & Yellow Jackets. I've adored Book Lovers, The Paper Palace & Hamnet. Nora Goes off Script is my big summer ROMCOM pick for this year. And I just started Sorrow and Bliss which is … amazing.
18--What's your favorite type of cuisine?
Italian is king, Thai is a close second.
19--What do you do when you have free time?
I usually flop about in an exhausted haze.
20--What can readers expect from you next?
I'm writing a new book and helping adapt THE SUMMER JOB for screen!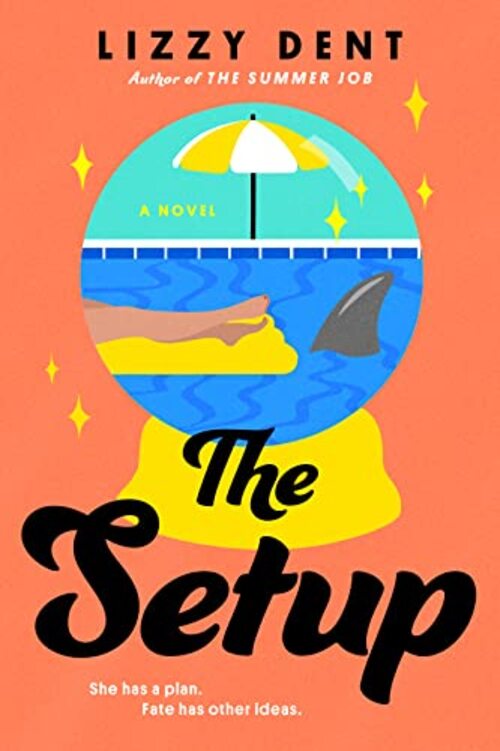 She has a plan. Fate has other ideas.
The last place very average thirty-one-year-old Mara Williams thought she'd be is on a solo vacation impersonating her fortune teller when she finally meets the one. Josef, a gorgeous Austrian cellist, sits down for a reading and before she knows it, she's telling him his destiny will be sitting in a pub in the English seaside town of Broadgate on the last Friday of August. And her name is Mara.
Enter Project Mara: three months to turn herself into the stylish, confident woman she's always hoped to be. Meanwhile, the crumbling, formerly glamorous beachside pool club where she works is under threat and her eccentric colleagues enlist her help to save it, just as a handsome new housemate casts doubts on her ideas about "the one." Can Mara pull off the transformation of a lifetime? And by summer's end, will she know who is her destiny?
Women's Fiction | Coming of Age [G.P. Putnam's Sons, On Sale: June 7, 2022, Trade Paperback / e-Book, ISBN: 9780593422069 / eISBN: 9780593422069]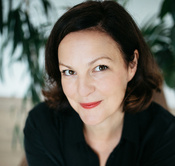 Lizzy Dent (mis)spent her early twenties working in Scotland in hospitality. After years travelling the world making Music TV for MTV and Channel 4, and creating digital content for Cartoon Network, the BBC and ITV, she wrote three Young Adult novels as Rebecca Denton published in the UK. This is her debut adult novel. She lives between London, Austria, and New Zealand with her young family.
No comments posted.