1--What is the title of your latest release?
A FATAL BOOKING, book 3 in the Booklover's B&B series
2--What's the "elevator pitch" for your new book?
B&B owner Charlotte and her 77-year-old former spy neighbor are pitted against a tea party poisoner in a deadly game of wits.
3--How did you decide where your book was going to take place?
I chose Beaufort, NC – which is a real town, by the way – because I wanted this series to take place near the North Carolina coast, but also wanted a historic town that offered the perfect setting for a charming bed-and-breakfast. I have visited Beaufort numerous times, so feel that I'm able to provide a sense of authenticity in the books.
4--Would you hang out with your sleuth in real life?
I would definitely enjoy spending time with Charlotte. We could discuss books, among other things! (Charlotte is a former English teacher who now runs a literary-themed B&B).
5--What are three words that describe your sleuth?
Intelligent, kind, and courageous.
6--What's something you learned while writing this book?
I learned a lot about motorboats, specifically vintage cabin cruisers, as they do figure into the plot. I've never owned or driven a boat, although I have ridden on a few, so I had to do some research to keep my terminology and descriptions reasonably accurate.
7--Do you edit as you draft or wait until you are totally done?
Yes, I actually do some editing as I draft. I try to wait until after I've completed a chapter or two to go back and do any editing, though.
8--What's your favorite foodie indulgence?
Anything chocolate! I also love cheeses of all kinds.
9--Describe your writing space/office!
I have an L-shaped desk set up in one corner of our spare bedroom, near a window. I use a laptop, and have some other items I need right at hand on my desk, but it is not piled high with stuff. Along with bookshelves, and a dresser I use to store paper and other supplies, that's basically my office. It does have a door, which is important!
10--Who is an author you admire?
There are so many – it's hard to narrow it down to just one. But I will confess that I was obsessed with Mary Stewart's romantic suspense books when I was younger, and definitely see some influences of her tone and style on my own books.
11--Is there a book that changed your life?
No, not one single book. As soon as I learned that those squiggles on paper made words, I was reading everything I could get my hands on. I'd say that all the books I've read over the years have certainly changed my life, book by book.
12--Tell us about when you got "the call." (when you found out your book was going to be published)
This was a while ago now – I've had 11 books published to date. (One is now out-of-print but it was originally traditionally published). My "call" was also actually for a different genre, as my first few published books were YA fantasy and scifi. I don't really remember any specifics about "the call"; just that I was very excited.
13--What's your favorite genre to read?
I love mysteries and thrillers but enjoy almost all genres. The only exceptions are horror and erotica – I respect those books and authors, but I don't read in those genres.
14--What's your favorite movie?
Another question I can't really answer, as I love too many. I'm a bit of a film aficionado, and enjoy watching all types of movies, although I'm especially fond of classic and foreign films, as well as well-made animated movies. I'm just intrigued by any media that shows me a new way to look at the world, delves into characters and intriguing subjects, and takes me to places (and into cultures) that I haven't experienced much (or at all).
15--What is your favorite season?
Summer, primarily because that's when my garden is really going strong. I love to garden, as well as cook fresh meals using my home-grown produce.
16--How do you like to celebrate your birthday?
I don't do much to celebrate my birthday. I enjoy a meal at a good restaurant, and time to read or watch a great show or film.
17--What's a recent tv show/movie/book/podcast you highly recommend?
Two books I've truly loved in recent years are T J Klune's THE HOUSE IN THE CERULEAN SEA and John Crowley's KA: DAR OAKLEY IN THE RUIN OF YMR. Both are thought-provoking and different from what is prominent in the book market today, and both are also deeply connected to a sense of humanity and wonder.
18--What's your favorite type of cuisine?
I love Indian cuisine. As someone who doesn't eat meat, other than fish and shellfish, it offers so many delicious options, and the complexity of the flavors are something I savor.
19--What do you do when you have free time?
Read, garden, travel (when pandemics allow!), watch TV and films, listen to music, and attend various music, theater, and other arts events.
20--What can readers expect from you next?
My next release is DEATH IN THE MARGINS, the 7th book in my Blue Ridge Library Mystery series, which releases on Dec. 6th. After that, A CRYPTIC CLUE, the first book in my new traditional mystery series – the Hunter & Clewe mystery series – will be published in July 2023. Book eight in the Blue Ridge series will be released in Dec. 2023. Book two in the Hunter & Clewe series releases in 2024, along with book 4 in the Booklover's B&B series. In 2025, book 9 in the Blue Ridge series and book 5 in the B&B series will be published.
That's all the contracts I have for now!
Victoria Gilbert's third Booklover's B&B Mystery, a treat for fans of Mary Daheim and Kate Carlisle, finds owner Charlotte Reed and her former spy neighbor, Ellen Montgomery, pitted against a tea-party poisoner.
Booklover Charlotte is delighted to welcome an eclectic group of guests to Chapters Bed and Breakfast for a book club retreat focused on fairy tales and classic children's literature. But when one of the guests is poisoned at a Mad Hatter tea party, Charlotte realizes she's fallen down a rather unpleasant rabbit hole
The victim – an opinionated busybody whose jewelry store sold original designs, along with some possibly "hot" merchandise – had plenty of enemies, spurring Charlotte and Ellen to offer their well-honed investigative skills to assist the local police. But as they delve deeper into each of the guest's stories, they realize all of them had a motive, and the means, to close the book on the unfortunate victim.
Enlisting the aid of a few local residents, as well as their new ally, agent Gavin Howard, Charlotte and Ellen vow to reveal the truth, even if the path to any sort of happy ending is strewn with deadly danger.
Mystery Cozy | Mystery Culinary [Crooked Lane Books, On Sale: June 7, 2022, Hardcover / e-Book, ISBN: 9781643859149 / eISBN: 9781643859156]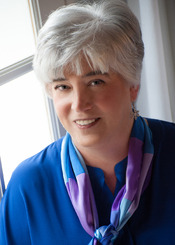 Victoria Gilbert, raised in the shadow of the Blue Ridge Mountains, turned her early obsession with reading into a dual career as an author and librarian. She holds a B.A. in Theatre, a M.A. in Library Science, a second M.A. in Liberal Studies, and is a member of Sisters in Crime, and Mystery Writers of America. Victoria has worked as a reference librarian, research librarian, and library director. When not writing or reading, she likes to spend her time watching films, gardening, or traveling. She lives in North Carolina with her husband and some very spoiled cats.
No comments posted.