Jennifer Vido: What inspired your new release, Where the Road Bends?
Rachel Fordham: Every novel has its own way of going from nothing to something. It was the beginning of the pandemic, and I was thinking about how there was going to be the time before Covid and the time after, but things weren't ever going to be exactly the same. This line of thinking led me to reflecting on the novel Les Misérables and how one moment changed the main characters entire life. I decided I wanted to explore that idea, of a defining moment, but in a different time period and setting. After that, pieces began coming together until I had a novel, I was extremely proud of.
Jen: What is Norah King willing to sacrifice in order to save her family's land and why?
Rachel: At the beginning of the novel Norah King is about to have her family farm taken over by the bank. In order to save it and keep herself from a desperate situation she agrees to marry an older man that she doesn't love. At this time in history her options were limited, and this seems like the safest route to taking care of herself even if it requires giving up the quest for true love.
Jen: How does the arrival of Quincy Barnes threaten Norah's plan?
Rachel: Days before the wedding she discovers an injured man on her property and makes the choice to take him in and help him recover. The two share an instant friendship and genuinely come to care about each other, but he is homeless and penniless…how could they every have a future?
Jen: Can two people from such different backgrounds come together?
Rachel: Quincy spent years living in the streets, making money from boxing. He was directionless and floundering. Norah grew up on a farm, with loving parents. In many ways these two do not have much in common, but in the core ways they are more alike than different. They both want their futures to look different than their past, they both have big dreams, and they both are searching for a place to belong. The areas they differ in, can be stumbling blocks, but in many ways their differences add to their blossoming friendship as they take turns having to lean into each other's strengths.
Jen: What do you hope readers take away from the story?
Rachel: Like always my number one aim is for my readers to be thoroughly entertained and to feel that the time they devoted to Norah and Quincy's story is time well spent. It is also my hope that they will reflect on how often they judge the people around them based on their past or circumstances beyond their control. We all have a story and unique road we've traveled; it's my hope readers will walk away from this book a touch more compassionate when they encounter someone who has had a bend in their road.
Jen: What's the best way for readers to stay connected with your latest happenings?
Rachel: I try to stay active on both Facebook and Instagram. I also put out a monthly newsletter that you can sign up for from my website rachelfordham.com
Jen: Sneak peek! What's your next project?
Rachel: I have a few different projects in the works. One of the most fun stories in the works place takes place in the 1920's and has a nod to Romeo and Juliet as well as You've Got Mail. I have affectionately titled it The Letter Tree.
Jen: What books are on your summer must-read list?
Rachel: I LOVE summer and reading while my kids play at the beach, or a park. I recently took in a sweet little foster baby. I'm pretty sure this energetic fella is going to keep me busy. But I do plan to read whenever I can sneak it in. I hope to read The Moonlight School by Suzanne Woods Fischer, Long Way Home by Lynn Austin, Turn to Me by Becky Wade and so many others!
Jen: Thank you for stopping by to chat about Where the Road Bends. Best of luck with your unforgettable, second chance romance.
Rachel: Thank you so much for having me. It's always fun discussing books on Fresh Fiction.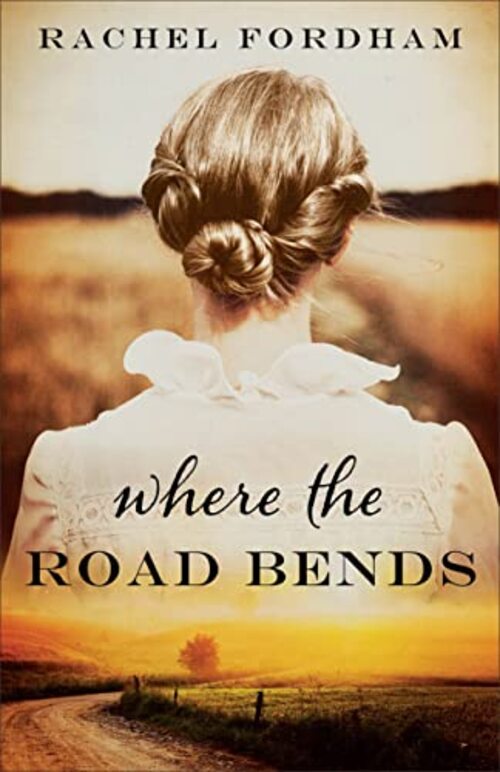 As Norah King surveys her family land in Iowa in 1880, she is acutely aware that it is all she has left, and she will do everything in her power to save it--even if that means marrying a man she hardly knows. Days before her wedding, Norah discovers an injured man on her property. Her sense of duty compels her to take him in and nurse him back to health. Little does she realize just how much this act of kindness will complicate her life and threaten the future she's planned.
Norah's care does more than aid Quincy Barnes's recovery--it awakens his heart to possibilities. Penniless and homeless, he knows the most honorable thing he can do is head on down the road and leave Norah to marry her intended. But walking away from the first person to believe in him proves much harder than he imagined.
Christian Historical | Romance Historical [Revell, On Sale: June 7, 2022, Paperback / e-Book, ISBN: 9780800739744 / eISBN: 9781493436309]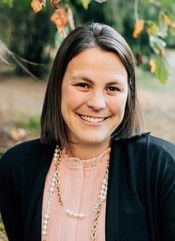 Rachel Fordham has long been fascinated by all things historical or in the words of her children "old stuff". Often the historical trivia she discovers is woven into her children's bedtime tales. Despite her love for good stories she didn't attempt writing a novel until her husband challenged her to do so (and now she's so glad he did). Since that time she's often been found typing or researching while her youngest child naps or frantically writing plot twists while she waits in the school pick-up line. In addition to her passion for storytelling she enjoys reading, being outdoors and seeing new places. Rachel lives with her husband and children on an island in Washington state.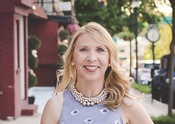 Jennifer Vido is best known for her nationally syndicated Jen's Jewels author interview column. A savvy book blogger she dishes the scoop on the latest happenings in the publishing business. As a national spokesperson for the Arthritis Foundation, she has been featured by Lifetime Television, Redbook, Health Monitor, The New York Times, The Baltimore Sun, Healthguru.com, and Arthritis Today. She is the author of the Piper O'Donnell Mystery series. Currently, she lives in the Baltimore area with her husband and two sons.
No comments posted.