1--What is the title of your latest release?
My newest book is TAURUS UNTAMED, which comes out June 8th and finishes the Fated By Starlight zodiac shifters series- for now. My next book is WED TO THE ALIEN WARLORD and comes out in July!
2--What's the "elevator pitch" for your new book?
Earth sold me and my crew out for tech- and the scarred alien who hand-picked me to wed is the scariest of them all. Great.
3--How did you decide where your book was going to take place?
I love the abduction trope, so I knew I wanted it to take place on an alien planet, but I wanted to put a spin on who's fault the abduction is.
4--Would you hang out with your heroine in real life?
Absolutely- she's brave and funny with a big heart.
5--What are three words that describe your hero?
Kind, honest, and sexy!
6--What's something you learned while writing this book?
Moore's Law, which is basically an observation based theory on how fast technology advances —at an exponential rate— and then applied that to what would happen to human society if introduced to advanced alien tech.
7--Do you edit as you draft or wait until you are totally done?
It depends. If I need a refresher, I'll go back and reread the previous chapters and rework anything that stands out. Otherwise, I just keep my forward momentum.
8--What's your favorite foodie indulgence?
Vietnamese food and dark chocolate- not at the same time, but I wouldn't mind one and then the other.
9--Describe your writing space/office!
I write at my dining room table, or in my bed, or outside, in my car, and occasionally, at a desk. Basically, I carry my laptop around and make use of whatever stolen time I get.
10--Who is an author you admire?
Ruby Dixon. What a powerhouse! She writes consistently delicious books that are the most fun.
11--Is there a book that changed your life?
Hopefully, each one I write is a step closer to that.
12--Tell us about when you got "the call." (when you found out your book was going to be published)
I'm an indie, but I made the call to self-publish and haven't looked back.
13--What's your favorite genre to read?
Romance.
14--What's your favorite movie?
The Mummy
15--What is your favorite season
Fall
16--How do you like to celebrate your birthday?
With cake and my family
17--What's a recent tv show/movie/book/podcast you highly recommend?
I loved The Lost City! Laughed the whole way through.
18--What's your favorite type of cuisine?
Whatever I don't have to cook.
19--What do you do when you have free time?
I love to garden. I have a big vegetable garden and I collect heirloom roses.
20--What can readers expect from you next?
More alien romances! I'm aiming for one a month for the foreseeable future.
Fated By Starlight #3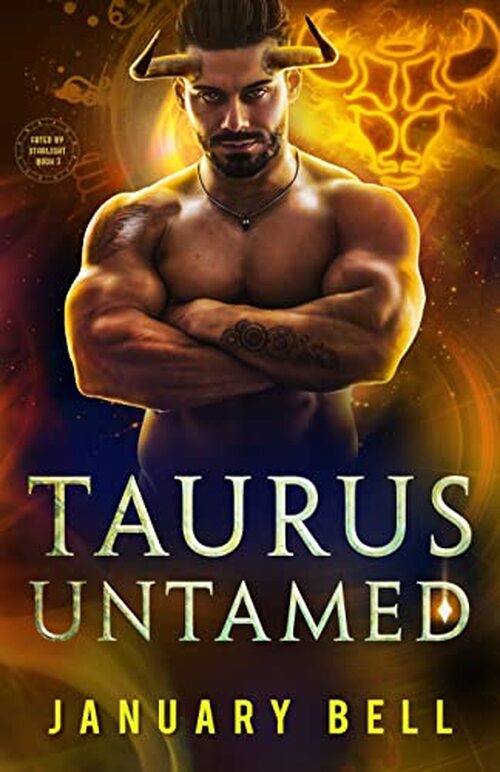 I'm a world away from anything familiar—but it's like I've known him my whole life.
I never realized my father's stories about alternate dimensions were a warning. But when I wake up in the gentle arms of a horned giant, his theories become all too real. My sisters are gone, I've traveled through some kind of rip in the universe... and the man holding me says I'm his fated mate. I need to find my sisters, but the people here have been under attack.
They need my nursing skills, and I can't find it in myself to abandon them... or the gruff, brutish man who's set on taking care of me. So I get to work, staying as busy as I can. My so-called fated mate makes it easy, and despite his stern exterior, I sense a heart of gold. I'm undeniably attracted to him, but I'm not ready for forever.
Then the unthinkable happens. I'm kidnapped, taken by the same people responsible for the attacks on the village: vampires.
I can only hope he'll fight for what he thinks is his... me.
Romance Science Fiction | Romance Erotica Sensual [Self-Published, On Sale: June 8, 2022, e-Book, / ]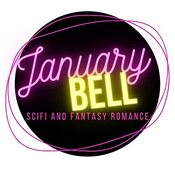 January Bell writes steamy sci-fi and fantasy romance with a guaranteed happily ever after. Combining pure escapism, a little adventure, and a whole lotta love makes for romance that's a world apart.
For the latest updates, follow her on Instagram and Twitter and subscribe to her newsletter for exclusive content. Is there a character you would like to see featured in a future novel or novella? Don't be shy! She'd love to hear from you.
No comments posted.